In the spirit of real talk, I will admit that I had never been an organic shampoo user until I tested products and conducted research for this article.
In hindsight, I feel ashamed of myself for the years I spent buying into experiential "oh-oh-ohhhh" shampoo marketing tactics the big brands use to lure us in. As it turns out, heaven-scented luxurious lathers are created by incredibly harmful, toxic chemicals.
So, is it worth it to switch to an organic shampoo? Absolutely. Why? Oh, let us count the reasons. Read on to discover why transitioning from regular to organic shampoo is important for both our bodies and for the environment.
Why Buy Organic Shampoo?
Brace yourself for shampoo statistics that are equal parts fascinating and devastating:
A study by the David Suzuki Foundation discovered that "one in eight of the 82,000 ingredients used in personal care products are industrial chemicals, including carcinogens, pesticides, reproductive toxins, and hormone disruptors." Shut the front door! The phrase "industrial chemicals" should never be part of a description of personal hygiene products.
Researchers from that same study also concluded that most non-organic shampoos "include plasticizers (chemicals that keep concrete soft), degreasers (used to get grime off auto parts), and surfactants (which reduce surface tension in water, like in paint and inks)," along with sulfate, parabens, and even traces of anti-freeze. Imagine what that does to our skin, and to our environment.
Acure Organics states, "Your body can absorb up to 75% of what comes into contact with your skin." To put it simply, if our shampoo contains harmful toxins, so does our bloodstream.
The aforementioned terrifying ingredients are just as harmful to our environments as they are to our bodies. By opting for organic shampoo, you support your body by keeping it out of contact with nasty chemicals, and you also help out Mother Earth by reducing pesticides in her soil, water, and air.
Common Misconceptions
There are two main reasons people tend to shy away from organic shampoo. (Fear not, product testing resulted in a solid rebuttal for both issues.)
It doesn't do the job? False. As Acure Organics aptly states, "It's not enough to be natural… it also has to work." After product testing, my hair is as clean and shiny as ever… and I'll have to poll the masses later, but it may even be a little more voluminous. The main thing I noticed (as far as experience goes) is that organic shampoo doesn't lather as well, which naturally leads to the assumption that it must not be cleaning one's hair. All you need to do is give an extra rinse, and you'll be "oh-oh-ohhhh"ing your way to organic.
It's more expensive? False. Luckily, the haircare industry is hearing the cries of the millions who won't stand for concrete-softener hair products. As demand for organic shampoo has increased, the price has decreased (thank you economics class). I was surprised how many brands proudly offer organic goods and for a reasonable price. My favorite under-$20 brand is John Masters (the bottle is James-Bond-fancy, and the product works).
How to Switch to Organic Shampoo
One of the first things that crossed my mind when thinking about trading in my conventional shampoos for some organic goodness was, "How?"
I'm sure I'm not the only person with five half-used shampoo bottles, and there is very little information out there about how to dispose of them without harming the environment. Allow me to introduce you to Where Does it Go?.
How to dispose of shampoo liquid: Many municipalities offer a "Where Does it Go?" guide online. For example, when you search "What do I do with Liquid Shampoo?" on Where Does it Go, you get this instantaneous answer: "Take this item to a Household Hazardous Waste Depot at your local Community Recycling Center for proper disposal, free of charge."
How to dispose of shampoo bottles: According to Greatist's guide, How to Recycle Anything, "Most bathroom bottles (shampoo, body wash, hair gel, face wash, etc.) are marked with resin code 2 or 4, which makes them pretty darn recyclable."
Shampoo Ingredients to Avoid
I'm no scientist, but I stand by the "if you can't pronounce it, don't consume it" rule. Here is a main list of shampoo ingredients you should avoid – even the words look scary!
Sodium laureth sulfate
Sodium lauryl sulfate (SLS)
Ammonium lauryl sulfate
Diethanolamine (DEA)
Triethanolamine (TEA)
Parabens
Polyethelyne glycol
Alcohol (if listed as one of the first four ingredients)
Synthetic Fragrance/Parfum
Propylene Glycol (aka anti-freeze)
Dimethicone
Formaldehyde
Petrolatum
Siloxanes (ending in -siloxane or -methicone)
Gluten
Side note: Never trust a product just because it says "Natural," "Eco-Friendly," or even "Organic" on the front. Make sure the ingredients support the claim on the label. Bonus: Checking the label will let you see whether the words "not tested on animals" is on it. Yes, sadly, some shampoos still test on animals. Buy shampoos that aren't.
Chemical Guide Sources:
Trusted Brands
Odylique Gentle Herb Shampoo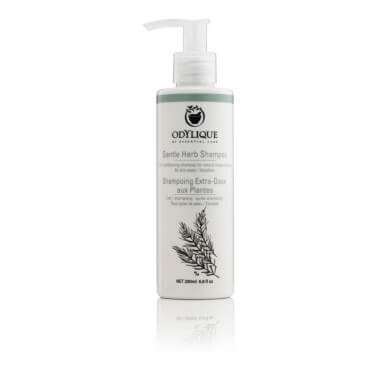 Known for their high quality, plant-based body care products, this brand hails from France. The automatic assumption that it will add a little trés chic to your life—and hair—is correct. Via Odylique, $20.00.
Green People Daily Aloe Shampoo
Aloe is as great for your hair as it is for your skin. Who knew? Green People shampoo is well-suited for people with "normal to dry" hair… so, most of humanity. Via Green People, $21.00.
Stop the Water Lavender Sandalwood Shampoo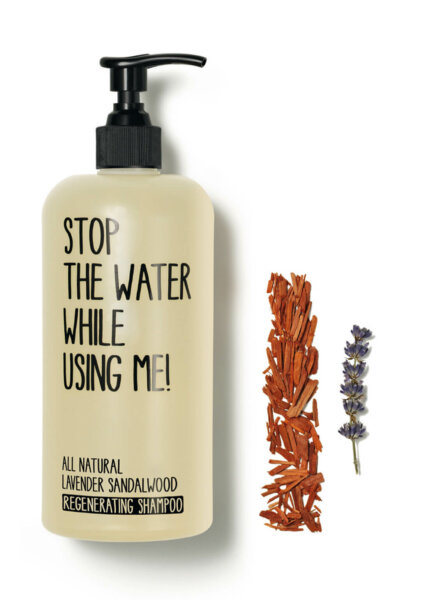 Shout out Stop the Water While Using Me! brand for leading with their mission. Using their organic shampoo while simultaneously consuming less water makes you an eco champ. Via Ecco Verde, $27.33.
SheaMoisture African Black Soap Shampoo
This shampoo is a great option for people with dry scalp discomfort. It's super hydrating and with tea tree oil as a main ingredient, it happens to smell like a jungle dream. Via SheaMoisture, $10.99.
Dr.Organic Moroccan Argan Oil Shampoo
One user review described this product as, "Perfect." Organic and perfect sounds like a great combination. Via Amazon, $18.22.
Mother Dirt Fragrance Free Shampoo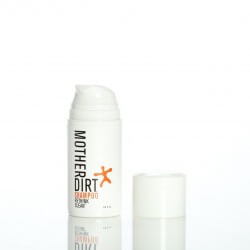 The natural, wonderful qualities of Mother Earth have been bottled up to create this shampoo. This product is also known to increase the time between shampoos, so if you have a busy week, it's a win. Via Mother Dirt, $15.
Jason Smoothing Sea Kelp Shampoo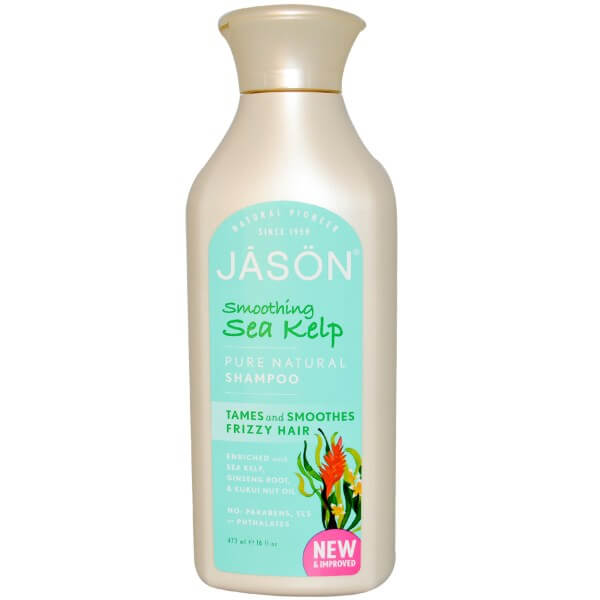 Jason products are known for their amazing scents. This is a great shampoo for taming any unwanted or mind-of-its-own frizz. Via iHerb, $8.39.
Naturigin Color Care Shampoo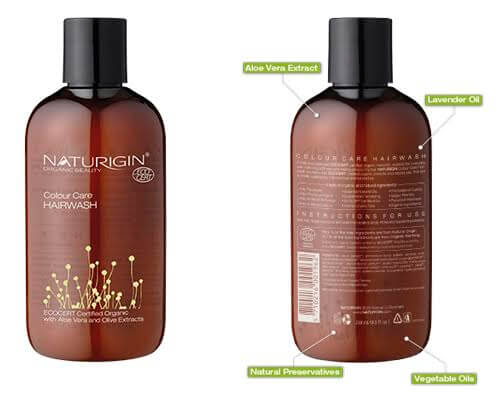 Colored hair need not be starved of natural ingredients! Naturigin makes it possible to care for both your vibrant strands and the environment. Via Vitamin Shoppe, $17.49.
Maple Holistics Argan Oil Shampoo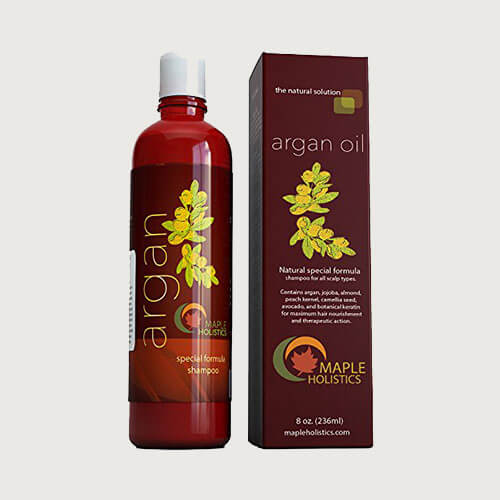 I love this product, and I also love its price. This well-balanced shampoo makes for an easy transition to the organic realm of haircare. Via Maple Holistics, $12.97.
Aubrey Honeysuckle Rose Shampoo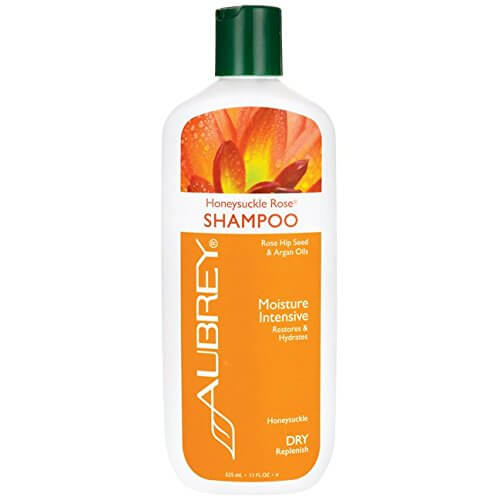 Aubrey Organics had me hooked at the mention of Honeysuckle Rose—yum! This moisture-rich shampoo is great for those who live in dryer climates. Via Amazon, $10.45.
Avalon Organics Thickening Shampoo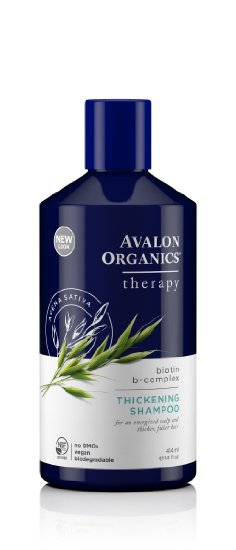 Biotin B-Complex does amazing things for adding a little volume to finer hair. Go forth and get your va-va-voom on. Via Amazon, $5.50.
Calia Hydrating Shampoo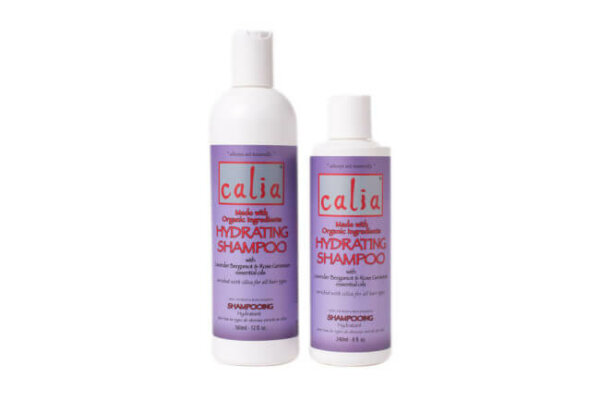 Calia Hydrating Shampoo is made with a lovely pairing of essential oils: lavender and rose. This is a must for those who don't want to compromise on the heaven-smelling quality of conventional shampoo. Via Calia, $10.69.
Cultivar Clean & Healthy Dry Shampoo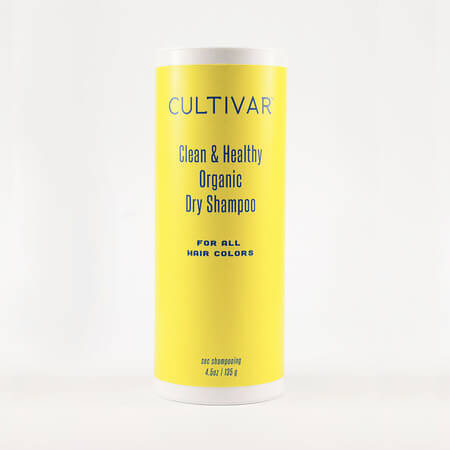 Dry shampoo is trending, and the reasoning is fair: it's faster, and it works. Via Cultivar, $32.00.
John Masters Lavender Rosemary Shampoo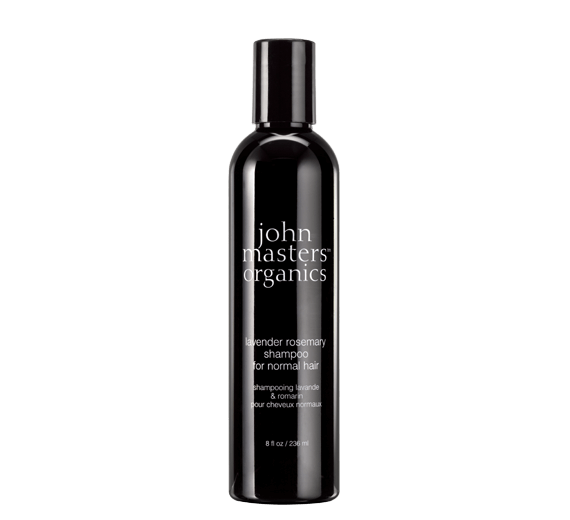 This is the brand I was referencing when I mentioned James-Bond-fancy. It gets my vote for most-amazing-all-around organic shampoo. Via John Masters Organics, $16.00.
Luxsit Peppermint Rosemary Enlight Shampoo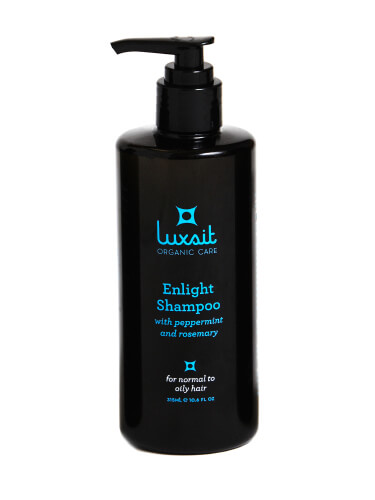 If you are a reader visiting us from abroad, consider yourself very lucky to have Luxsit as an option. Every review seems to be a rave one. Via Luxsit, €21.00.
Natu Hydrating Shampoo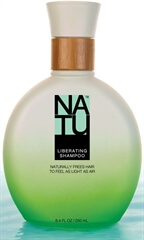 Natu is a leader in the who's who of organic shampoos. Their products are moisture-rich and beautifully packaged. Via Natu, $15.00.
Pura D'Or Enriching Shampoo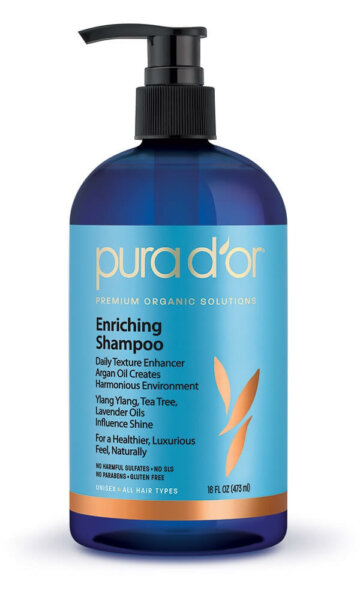 Pura D'Or is a fancy brand that makes needs-specific products. This shampoo is texture-enhancing and full of essential oils that "influence shine." Via Pura D'Or, $24.99.
Scientific Essentials Simply Scientific Shampoo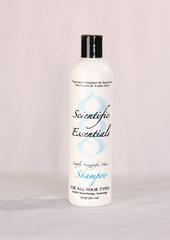 Simply Scientific shampoo is the result of many years of research on natural haircare. Only the highest quality, most eco-friendly ingredients are allowed in this bottle. Via Scientific Essentials, $25.00.
Art Naturals Argan Oil Shampoo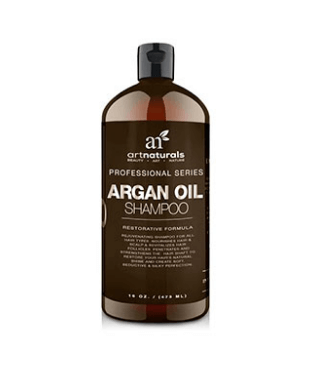 Art Naturals, you had me at "Professional Series." This ultra-rich shampoo is great for damaged hair rehabilitation. Via Art Naturals, $18.00.
Yarok Feed Your Volume Shampoo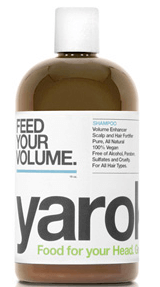 Yarok has the best tagline ever—"Food for Your Head"—and their products live up to it. This shampoo is probably natural enough to eat (although I wouldn't recommend actually consuming it). Via Yarok, $14.00.
DIY Organic Shampoo Recipes
Homemade Lavender Rosemary Shampoo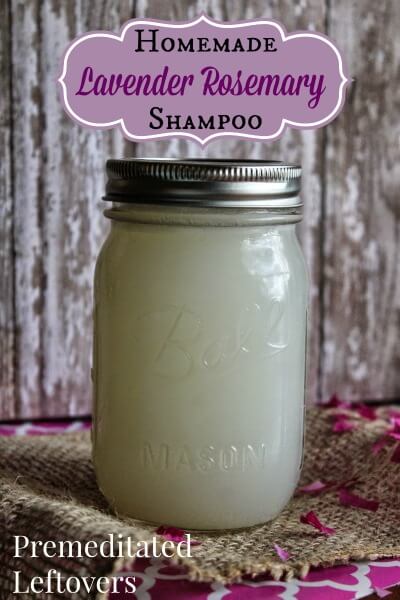 Premeditative Leftovers has thrown down with an easy, inexpensive organic shampoo recipe that works and lasts. And of course, lavender-rosemary-scented anything is dreamy. Via Premeditated Leftovers.
DIY Lemon Coconut Shampoo
With the natural cleansing properties of lemon, my hair has never felt so clean! I especially appreciated the easy-to-follow, can't-screw-it-up recipe. Via Essentially Eclectic.
Coconut Shampoo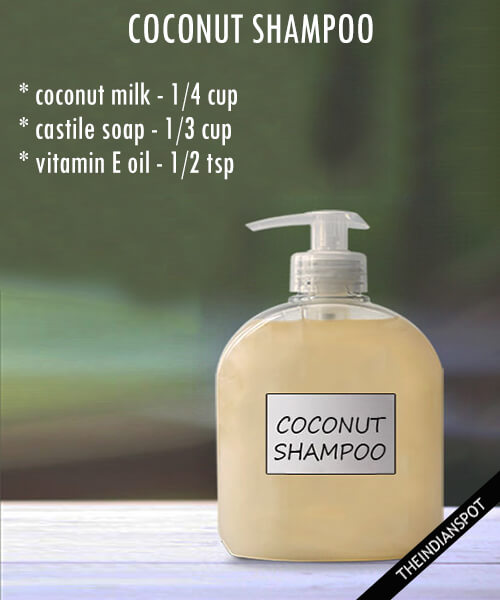 If you're new to the world of DIY products, this recipe is a great one to kick off with. So simple, and so beautifully scented. Via The Indian Spot.
Moisturizing DIY PH Balanced Shampoo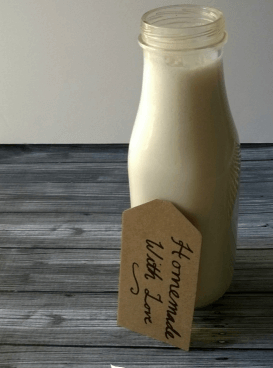 This is a moisture-rich, luxurious recipe for PH balanced shampoo. Your hair will feel uplifted and healthy as ever—scout's honor. Via Scratch Mommy.
Simple Homemade Honey Shampoo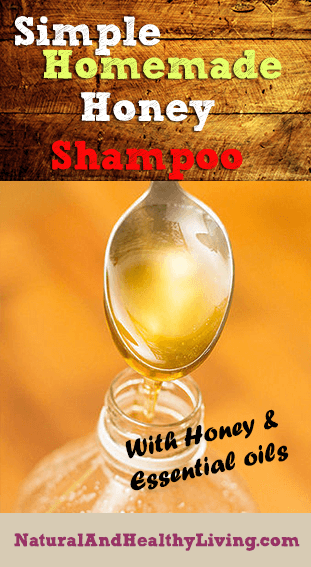 This is the perfect shampoo recipe for those who, like me, don't love the idea of buying a bunch of new ingredients for a DIY venture. With only 3 ingredients, this recipe is about as simple as it gets. Via Natural and Healthy Living.
Homemade Rosemary Mint Shampoo
Rosemary mint! Sign me up! If you like the refreshing tingly feeling of minty conventional shampoo, this one's for you. Via Dr. Axe.
DIY Herbal Shampoo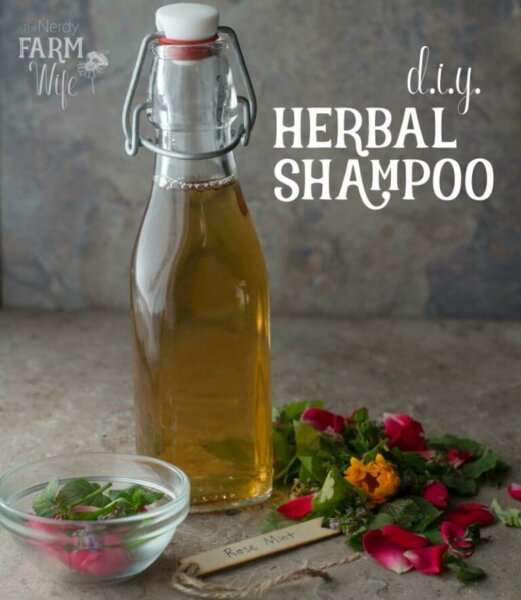 Why not use the herbs from your garden to enhance your bath time? Your hair will thank you. Via The Nerdy Farm Wife.
Coconut Oil Shampoo Bar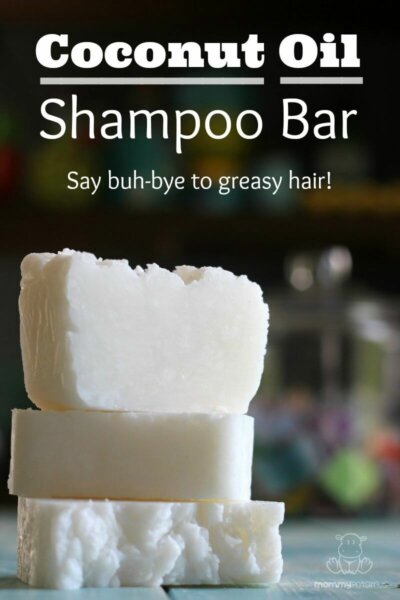 Nifty mamas out there may appreciate that the DIY bar version of organic shampoo is easy to make and gentle enough for the little ones. Via Mommypotamus.
Homemade Shampoo with Essential Oils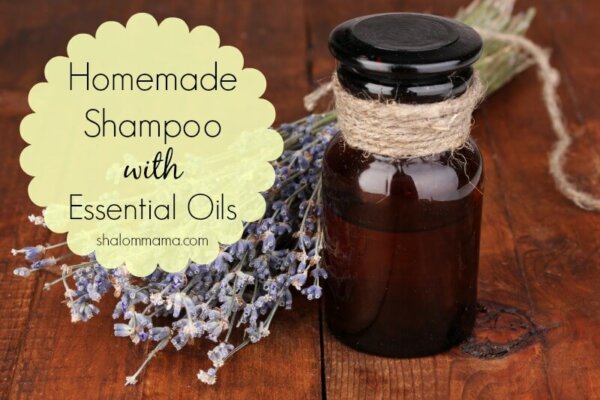 This wonderfully scented recipe is great for balancing oily hair… and prepare to reap the many benefits of essential oils. Via Shalommama.