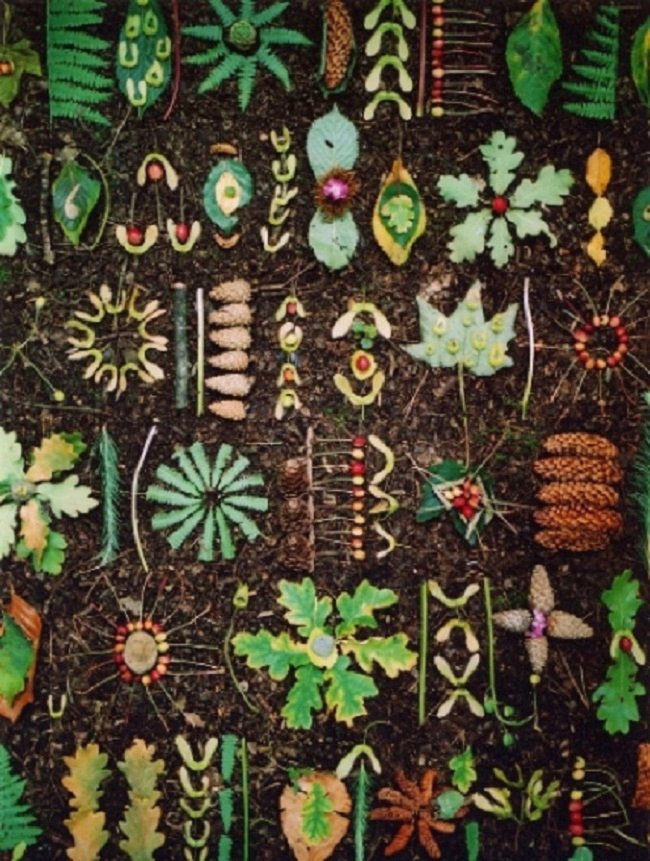 Summer Arrangement by Tim Pugh.
www.timpugh.co.uk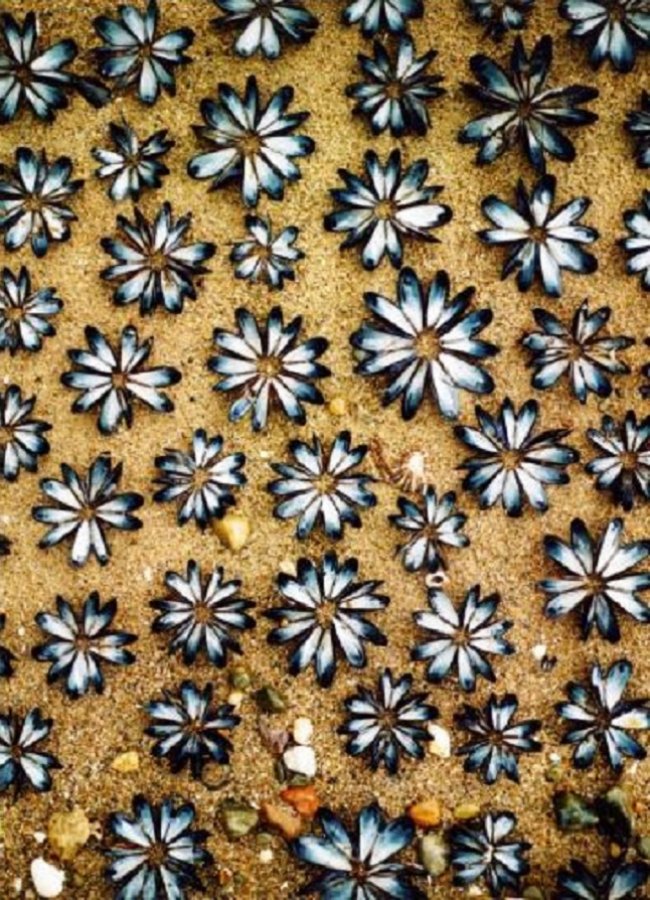 Sand Blooms, 2004. Mussel shells on sand.
www.timpugh.co.uk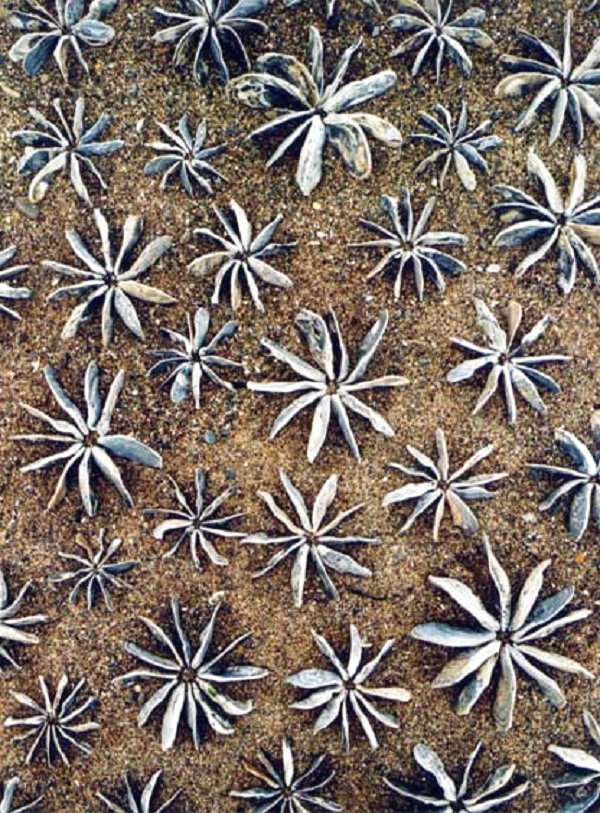 Scallop Clusters.
www.timpugh.co.uk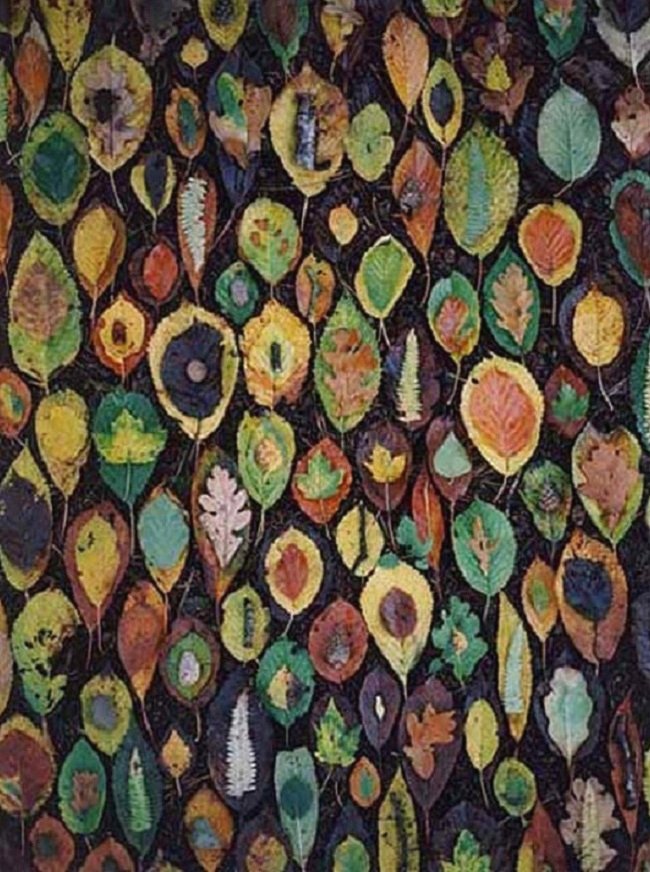 Woodland Floor Rearrangement, 2005.
www.timpugh.co.uk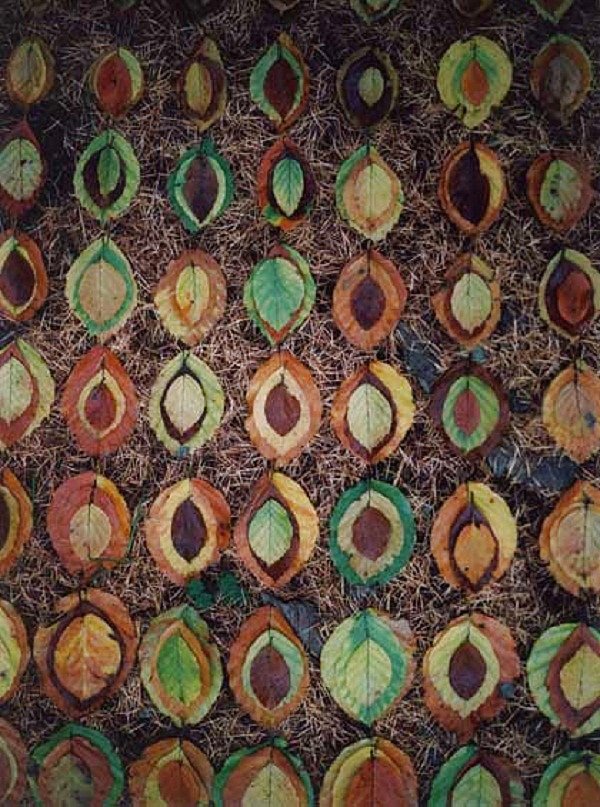 "Beech Weave" Beech Leaves,, 2005.
www.timpugh.co.uk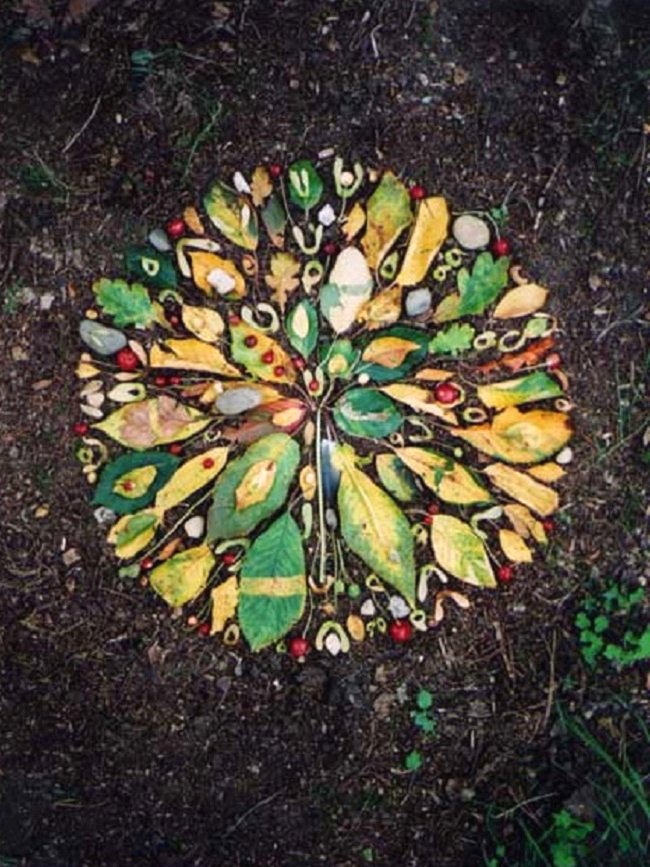 Mid-summer Portrait.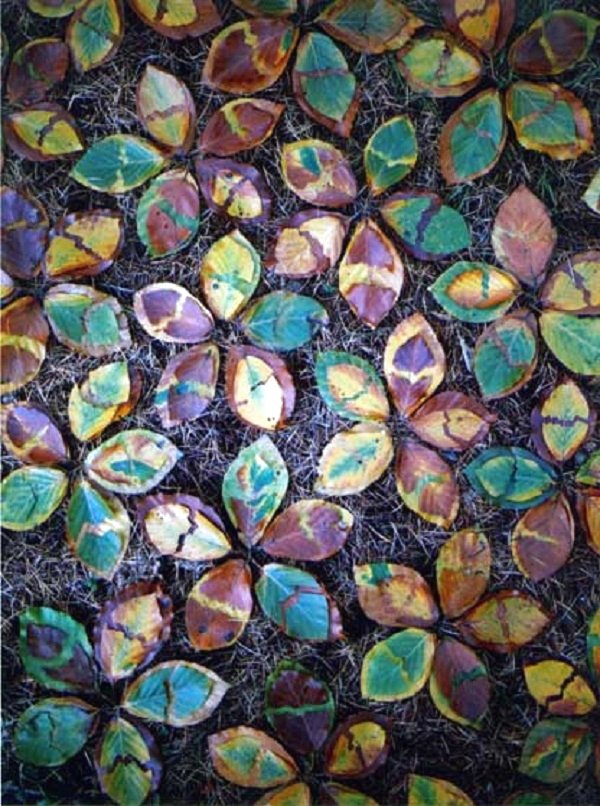 Beech Stars, beech leaves.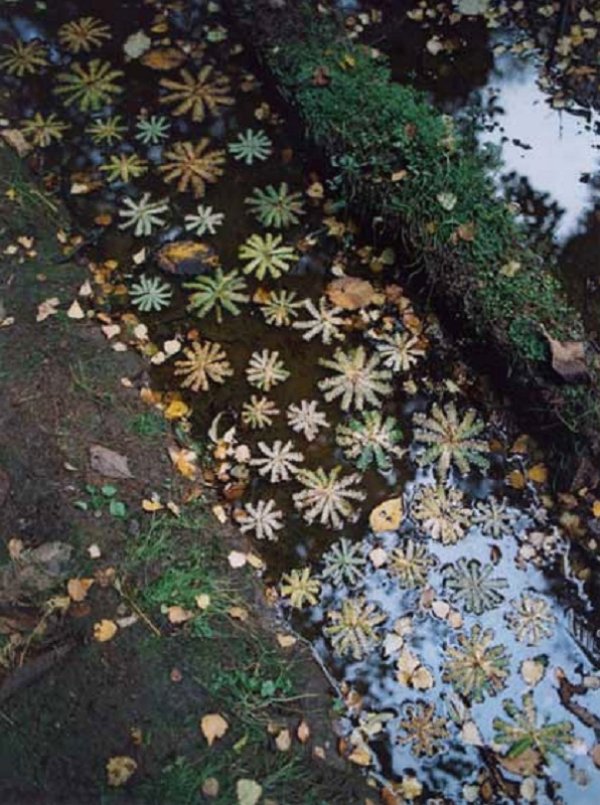 "Seren" Braken Leaves, 2005.
www.timpugh.co.uk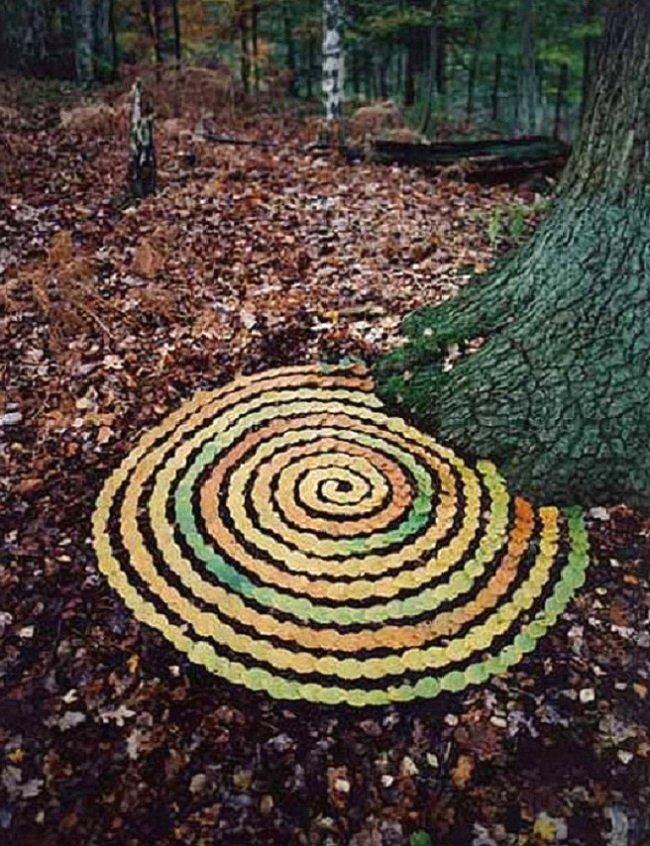 Beech Leaves, 2005.
www.timpugh.co.uk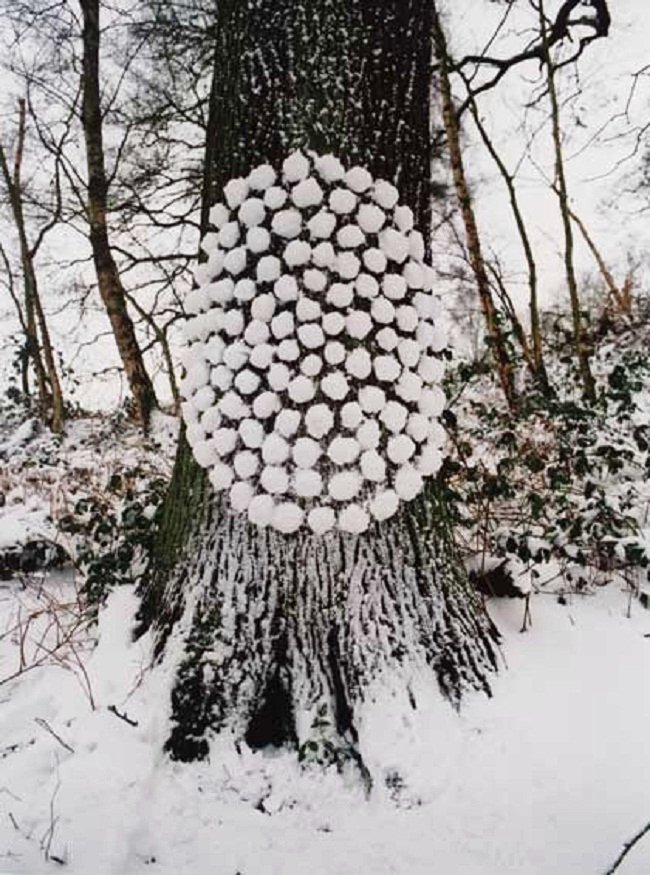 Snowball Composition, 2006.
www.timpugh.co.uk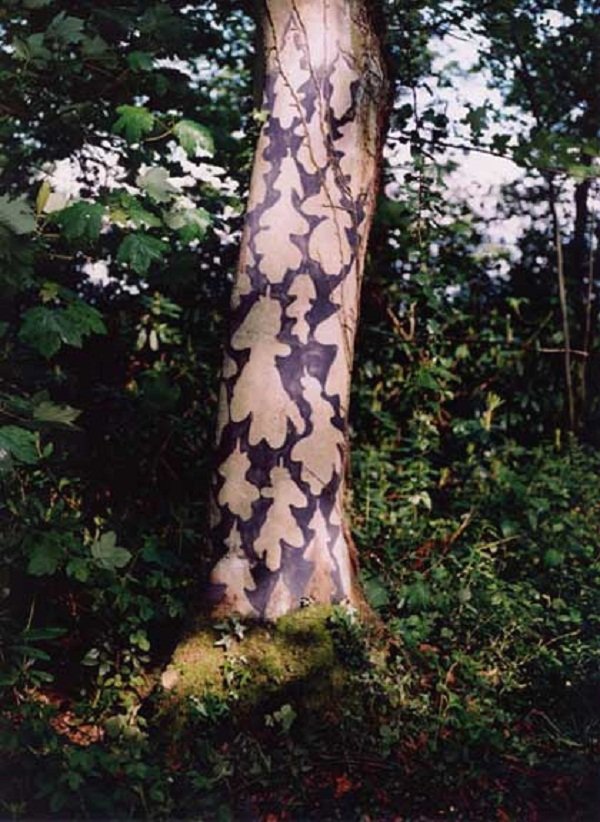 "Oak Fall" Charcoal, 2005.
www.timpugh.co.uk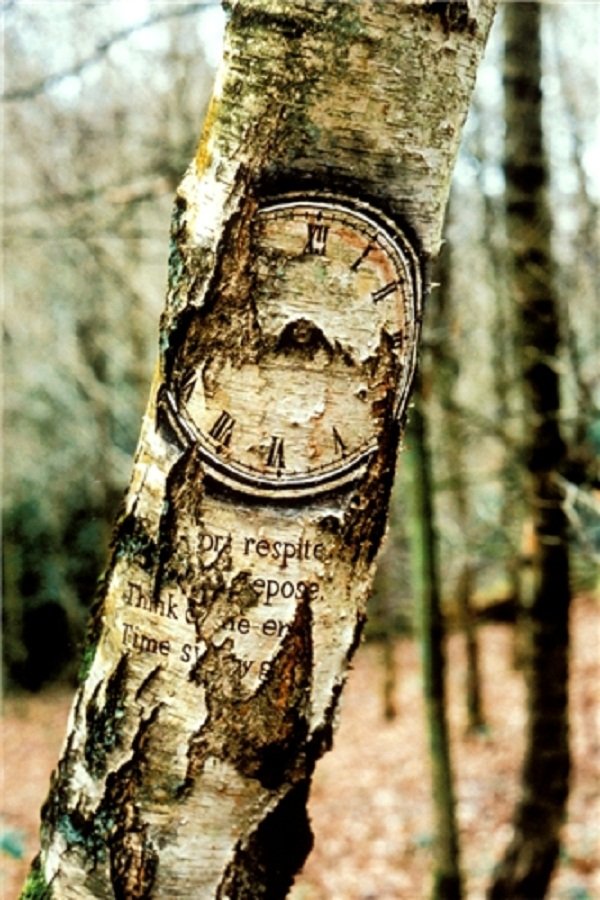 "There Short Respite" Mixed Media, Hawarden Woods, Flintshire, 2009.
www.timpugh.co.uk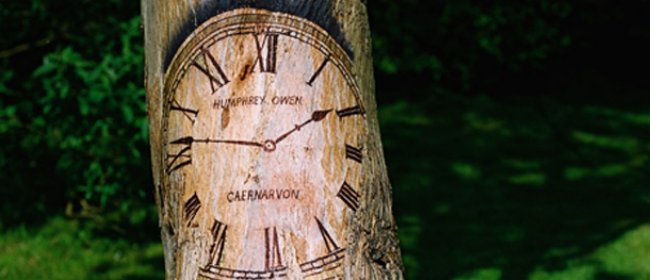 "Cloc Waunfawr" 2009.
www.timpugh.co.uk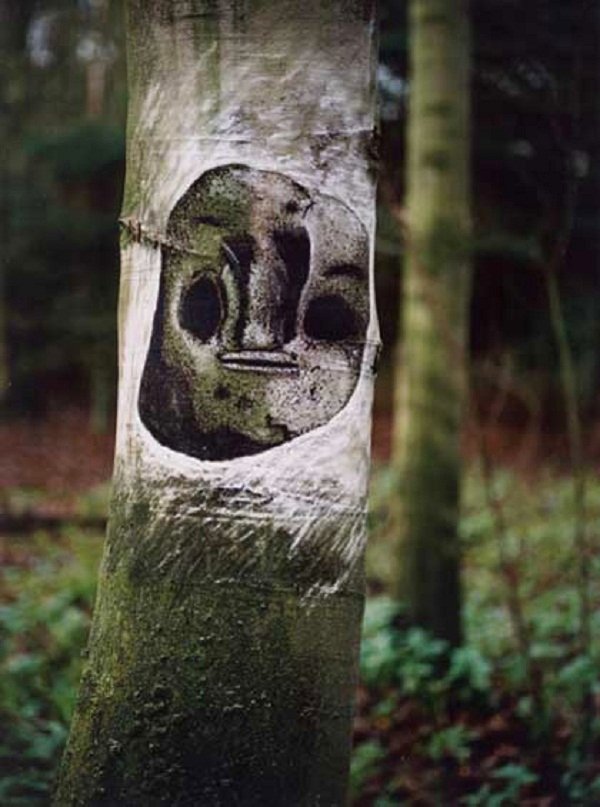 "Bron-Y-Garth Head Study II"
Charcoal And Chalk Sketch made From An Archaelogical Drawing.
www.timpugh.co.uk

"Braslun Cerigyn" Charcoal And Chalk, Llanddulas Beach, Conwy, 2005
Tim Pugh: Artist Statement
Concepts
I am involved in the creation of ephemeral artworks that have been made from a wide variety of locally found, site specific materials and sited in contrasting sympathetic locations such as woodland and beaches. A number of ideas and themes behind the continued evolution of the work are derived from aspects related to issues and concerns in the natural environment; some of the works are created in response to observations of natural phenomena and change such as the processes of erosion and growth. Increasingly my work has also been influenced by subtle interventions of mans past influence on the land such as archaeological and historical/geographical issues specific to an area. At times, I feel my woodland and beach debris installations are an attempt to discover an alternative natural "code" or previously hidden language whilst sketching out detailed design drawings help to clarify how these arrangements can take shape
Influences
I am influenced by a wide range of sources of inspiration, such as natural flora and Geology and how past Neolithic and Bronze Age cultures and other civilisations have interpreted the natural world. I aspire to collections of plants, fossils and stones, focusing on individual colour and textured surfaces. Ordnance survey maps and weather charts are used as back up Informative sources in order to recreate personalised maps made from natural materials or sketched out in charcoal on rocks and trees. I also relate to artists that have interpreted the landscape inked through to map and historical sources, such as Robert Smithson and Richard Long. In particular, with reference to my design drawings, I am influenced also by the detailed layout of sketches on sheets by Leonardo da Vinci. More recently I've become inspired by meetings with aboriginal communities during past Australian residencies, who encouraged me to use charcoal and mud drawn directly onto rock and tree surfaces.
Career path
From 1983-87 I attended Wrexham College of Art, gaining an ordinary and Higher National Diploma in Art/Design and Ceramics respectively. I then went to Edinburgh College of Art and gained an Honours Degree in Ceramics whilst developing a parallel interest in Environmental Art. After graduating I survived the first years on state benefits whilst building up a body of work; this gave me invaluable breathing space to establish contacts with local Arts Officers, attend meetings and private views and send off information to galleries. Gradually I began to undertake small 'one off' residencies that combined conducting educational workshops and developing my own work. A combination of larger profile one person exhibitions and awards resulted in overseas residencies across Europe, Dubai and Australia. I continue to make a living from participating in residencies, workshops and selling my photographs of art and drawings. The impetus to create art comes itself from an unceasing inner urge and need to continue to explore and evolve my practise.

Shell Arrangement