Upcycling is one of the best things you can do both to save money and to reduce waste. Sustainability can become a way of life through simple reuse, whether practical or decorative. That can also reduce pollution and help to shrink landfills. It is such an easy way to be a responsible consumer while teaching you to appreciate what you already have.
But not everyone is that crafty, and you might feel that you don't have what it takes to upcycle anything worth keeping. But never fear – there are plenty of interesting and easy-to-make items that make upcycling a breeze.
1. Customized Candle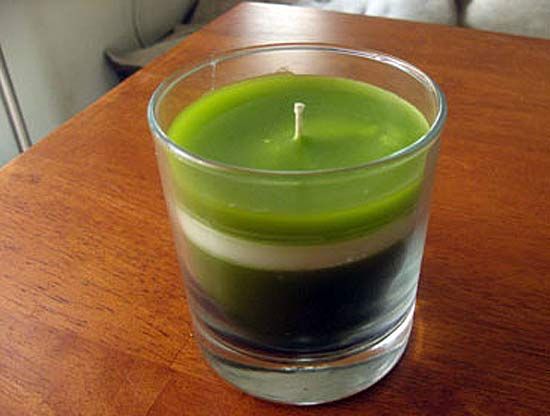 Do you have a bunch of little candle pieces just sitting around, unused? Maybe they are tiny stumps left over from tapers that you can no longer use, or leftover wax with the wick completely burned away. You can actually melt all of these together to make an interesting, layered candle with a fresh wick. Some people have spent money on expensive candle making equipment. But you don't have to use anything special; just try a small, glass holder and a small wick, and you are done.
2. Mini Journals
These adorable mini journals are nice and easy to make, and they would make great stocking stuffers or little gifts. They use box-board from old packaging, and bit of paper from an old art magazine. But any scrap paper sitting around would technically do. You could decorate the outside, as well.
3. Soda Can Airplanes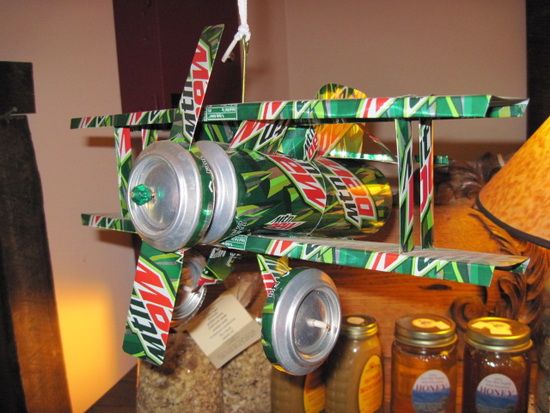 It would have been nice if they had provided pictures with this tutorial, but it is still a cool idea. You can build little planes out of soda cans, or larger one from the tall iced tea cans from brands like Sobe or Arizona. Hang them up from your ceiling, or play with them. Just be careful of sharp edges when cutting.
4. Waterproof Innertube Wallet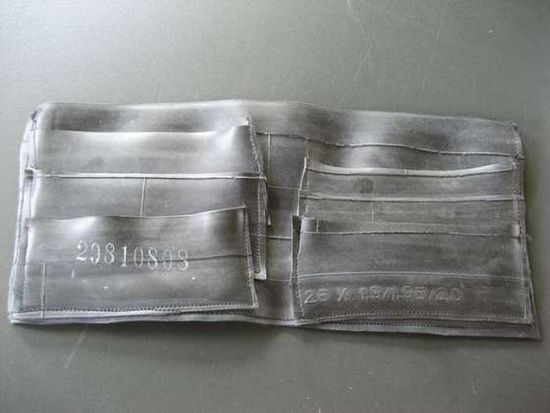 What do you do with an old bike tire when you don't need it anymore? This person took the innertube and created a waterproof, flexible wallet complete with card slots. It is functional, it's protective and it doesn't look half bad. All it takes is a little cutting and sewing, as well. You need a sewing machine, however, as it will be too thick to easily sew with a regular needle.
5. CD Jewelry
Becky Haas is an avid music lover and craft enthusiast who took her two passions and combined them for this creative jewelry. Made out of old CD's, she went a bit further than some of the others you see around. I enjoy the general process she uses to make the jewelry, and I think you could use some nice shapes like hearts or stars or moons.
6. Altoid Case Speakers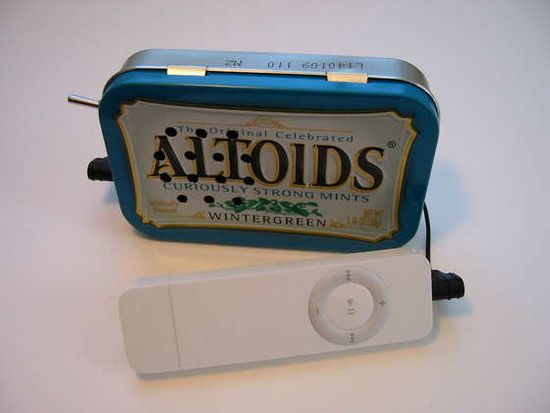 One AA battery, an old speaker, an audio cable and an Altoid tin…that is all that is needed to make a nice little speaker through completely upcycled materials. The instructions might seem a little complicated but they show you every step of the way, so by the time you are done it will have been much easier than you expected. The speaker also works well, with a nice sound generated from the tin itself.
7. Wine Bottle Tiki Torch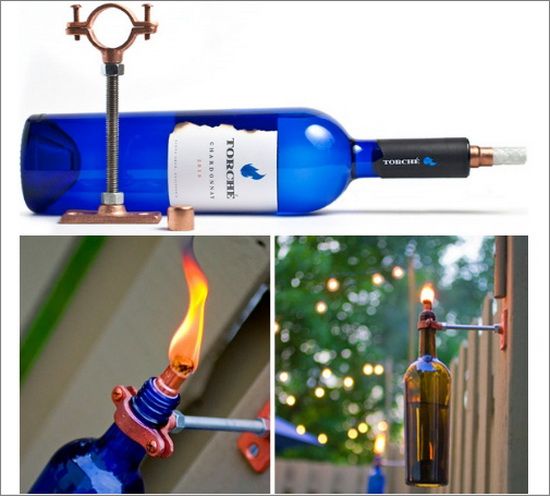 A couple bucks spent at the hardware store and an old wine bottle are all that is needed for this fascinating little tiki torch.
Related Post: Easy Upcycling: Give New Life To Old Lampshades – With A Stencil!
What a wonderful recycling idea for the gardeners! It also makes a handy holder to attach to the wall, where you settle in the bottle to keep secured outdoors. The best part is it can be reused.
8. Lounge Chair
I have seen quite a few chairs made of upcycled materials during the past couple of years. But this one is really special, using an old lounge frame and some scrapes of role. It looks pretty comfortable, all things considered, and it quite stylish.
9. Plastic Bottle Chandelier
This is another tutorial that could have done with pictures. But I love the idea: You take old, plastic bottles and string them together, adding in some Christmas lights to light it up. It wouldn't give off much light, but it would look really great hanging just about anywhere.
10. Dish Towels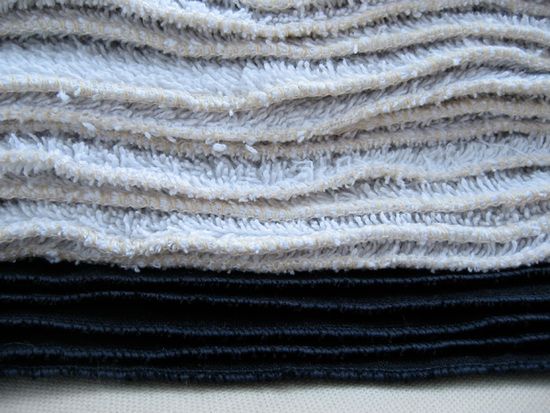 A very simple sewing job: You take old, ratty towels you don't want anymore and cut them into squares for dish towels. This person used a sewing machine with a serger to clean up the edges. But if you aren't so handy with a needle and thread, you can just cut them into pieces and leave the ends undone. They won't look as clean, but they will work well enough.
Conclusion
You don't have to be a craft genius to enjoy the benefits of DIY. Upcycling is possible and easy when you have the right idea.