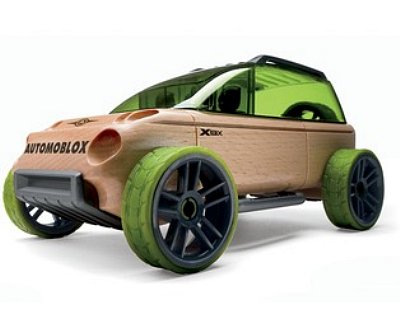 Automoblox X9-X Sport Utility Green
Fully interchangeable with other Automoblox models, this SUV is loaded with unique features including roof rack and spare tire. Automoblox has won numerous prestigious awards for this ingeniously designed line of cars.
www.manhattantoy.com, $45.

Guidecraft Block Cart
The sliding front panel slides up for easy storage and unloading, with a chalk board front panel. Solidly constructed of birch plywood with a tough UV coating. Dimensions: 17″ h x 24″ w x 14″ l weight: 15lb.
www.guidecraft.com, $80.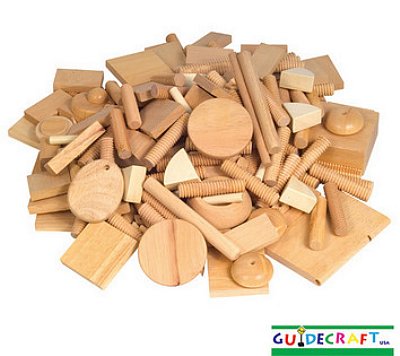 Guidecraft Vari-Design Wood.
6 lb box. Contents may vary. Mixed Hardwoods and Wood Turnings.
www.guidecraft.com, $17.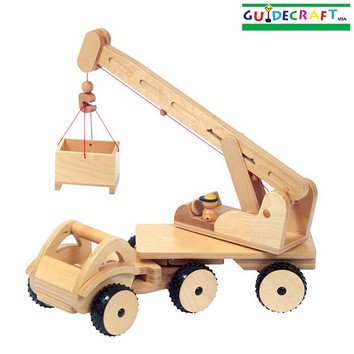 Guidecraft Big Rigs Crane
Really well made, detachable loading box. Materials: Birch Ply, Hardwood, Rubber Wheels. 22l x 8.5w x 9.75h – 10.7lbs. Check out their bulldozer and forklift as well.
www.guidecraft.com, $90.

European Expressions Music Maker
Just slide a songsheet under the strings and pluck the string above each note. Includes pick, tuner, wire and 12 songs (using real musical notations). Songs are a mix of classical, folk songs, lullabies and children's songs. Made in Belarus/India. 15″ x 8″.
www.heirloomwoodentoys.com, $35.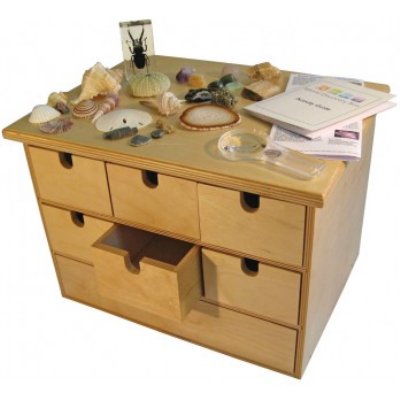 World Discovery Box
A collection box with lots of drawers to collect scientific and natural items. A starter set of collectible items is included with over 30 items of more 15 different varieties of rocks, fossils, shells and insects. Furniture-quality, constructed of durable wood and finished with a smooth varnish. 15 x 10.5 x 10.25 – 15lbs.
www.worlddiscoverybox.com, $139.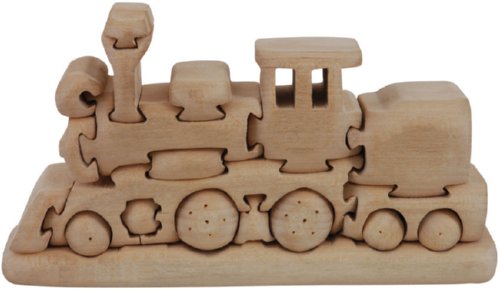 ImagiPLAY Color Me Kit – Train
This 10pc hand-crafted puzzle delights both the creative and the analytical child. It includes a water color paint kit to create your own colorful train. When the paint dries the puzzle challenge begins! Handcrafted from managed forest Basswood. Puzzle measures 6.5 x 3.75 x 1.5″. Check out their other designs as well…
www.imagiplay.com, $14.

Imagiplay's Arctic Expedition
Take the expedition on the road with this award-winning set that includes 8″ x 5″ tote-able Velcro-closure Igloo tote and 9 chunky wooden figures. Figures are hand crafted from rubberwood, an environmentally friendly hardwood. Child Safe Paints. Awards: Parents' Choice Recommended Award; Dr. Toy "Best 100 Toys of the Year" Award; Dr. Toy "10 Best Socially Responsible Toys"
www.imagiplay.com, $27.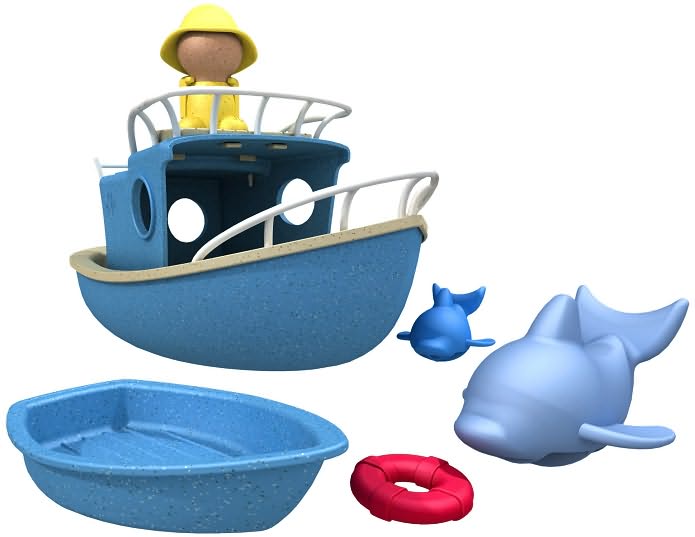 Sprig Dolphin Explorer Boat by Sprig Toys
A boat, captain, life preserver, and two dolphins—all made from sprigwood, a composite of recycled plastic and reclaimed wood. The sprigwood is dyed while it's formed, so the toys are paint-free. www.gifts.barnesandnoble.com, $20.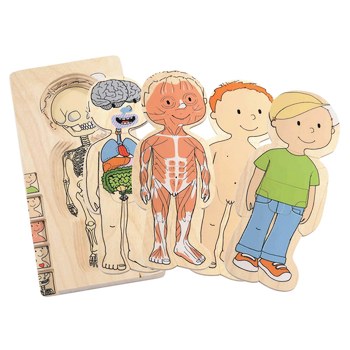 Your Body-Boy 5 Layer Puzzle
This layer puzzle is a puzzle in a puzzle. Each body system (muscle, digestive, skin) or fully clothes child contains 7 pieces which are then layered on top of one another. Children learn about the body as they match puzzle pieces.
www.hapetoys.com , $25.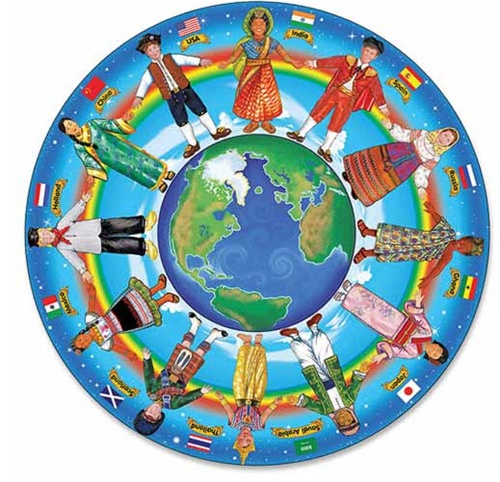 Children of the World Floor Puzzle
This 48-piece circular cardboard floor puzzle features twelve children from around the world dressed in traditional ethnic clothing. It introduces children to various cultures, and helps them notice differences and similarities. Unique multi-cultural puzzle measures 32″ across. The extra-thick pieces are 20% thicker than regular puzzles. Its easy-clean surface keeps the puzzle looking new. Melissa & Doug Toys.
www.ecomom.com,  $13.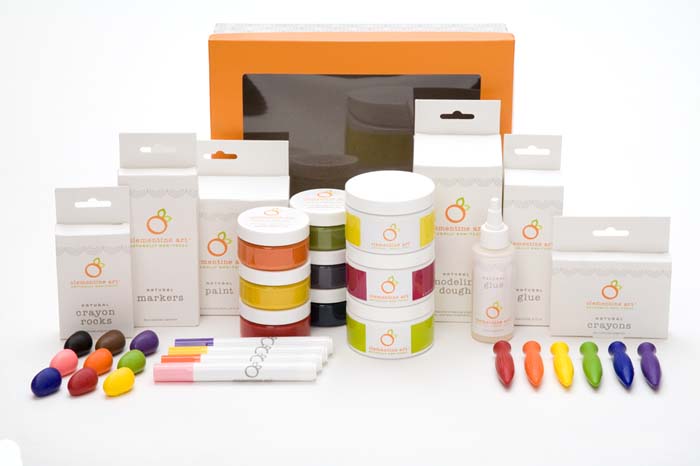 Clementine Art Natural Gift Set
Eco modeling clay, soy crayons and crayon rocks, 6 colors of paint, 4 plant die markers, safe, natural glue. Boulder, Colorado.
www.clementineart.com, $39.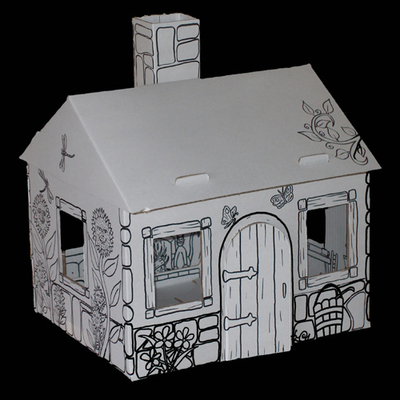 Paintable Country Cottage
Made from 45% post-consumer recycled materials, Durable and 100% recyclable. Easy to assemble. Assembled measurements: 16.5″L x 13.25″W x 18″ T. 100% Made in the USA.
https://imaginationboxco.com, $20.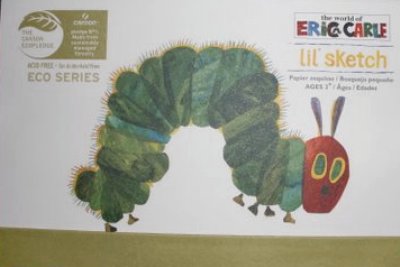 Very Hungry Caterpillar Lil' Sketch Pad
Canson Inc., has launched a brand new Eco-Friendly line of art products for kids, featuring the illustrations of artist Eric Carle. Acid free paper made from sustainably managed forests and 30% recycled post consumer waste.
www.what-do-you-see.com, $2-5.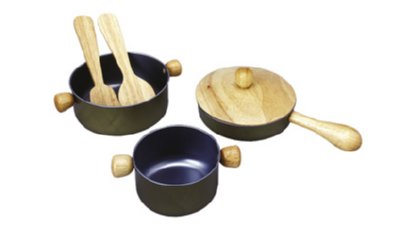 Plan Toys Kitchen Utensils
This rubberwood and metal cooking set will inspire any child to become a chef. Includes a frying pan, a pot with lid, a high bowl, a spatula, and a serving spoon. All Plan Toys are made with clean, natural rubberwood. A time consuming preservative free kiln dry process is used to maintain the natural integrity of the wood, instead of using a faster, more economical chemical treatment. 5″ x 8.5″ x 1.4 (frying pan).
www.hazelnutkids.com, $18.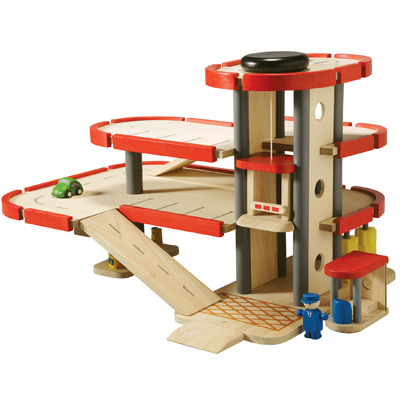 Plan Toys Parking Garage
Set includes: Parking garage, elevator, car wash, fee booth, attendant and car. Made of earth-friendly and replenishable rubber wood by Plan Toys. Plan Toys' is committed to quality products, a safe and fair work environment and eco-friendly materials and practices. Approx. Fully assembled as pictured: L 19.3 x W 13.8 x H 13 in. Smallest Piece: L 1.7 x W .8 x H 2.1 in.
www.plantoys.com, $99.

Smart Balance Bike
By Smart Gear. Pedal-free bikes help develop a child's balance and coordination. Children propel the bike by pushing with their feet. These bikes are very popular in Europe. Adjustable seat height to grow with your child with 5 height positions adjustable from 13.5 to 17.5 inches. -Suitable for ages 2 years and up to 60 pounds. Eco Friendly: Wood harvested from a replenishable source. Formaldehyde free glue. Non Toxic paints and lacquer. Carton is made from recycled paper with water based ink printing. Dimensions: 35 L x 15.5 W x 22 H.
www.amazon.com, $75.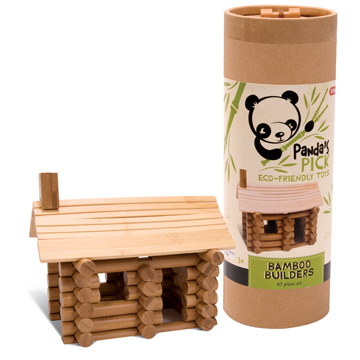 Panda's Pick Bamboo Builders
Made of Bamboo. Set comes complete with 63 bamboo pieces. Ages 4 & up.
www.schylling.com, $25.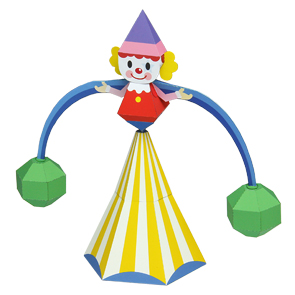 Paper Balancing Toy – "Yajirobe" (Clown)
Make your own! Yoshihiro Suzuki designed this toy from paper and has shared the detailed instructions and printable templates online. This balancing toy is a simple model based on a circus clown holding two weights to keep his balance on top of a tent. Need a color printer.
www.cp.c-ij.com

Busk KLATRETRE – Decorative Climbing Wall
Wow, who wouldn't want this in their bedroom? Stylized branches that can be combined in any way. The tree comes flat packed, with several mounting proposals inspired by the Norwegian woods. Differnt colors to choose from. If they are made from sustainable wood and painted with eco-paints….then we all want these! From Norway.
www.kajja.net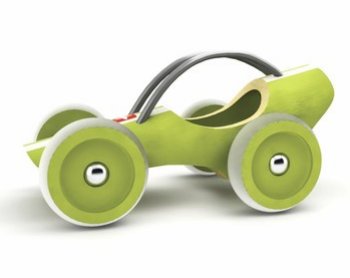 E-racer Le Mans
E'Racer's streamlined design features bamboo as its raw material and has a sporty look detailed with water-based paint. Made by Hape International.
www.amazon.com, $20.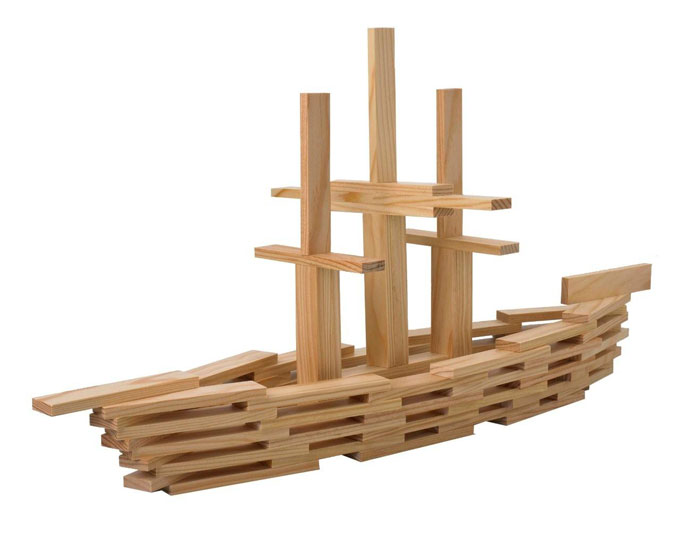 Citiblocs Plain or Hot Colors Building Blocks
CitiBlocs are a unique wooden building toy made of certified renewable New Zealand pine. These small rectangular blocks measure 1″ x 4 1/2″ x 1/4″
www.citiblocs.com, $23 for 100 pieces.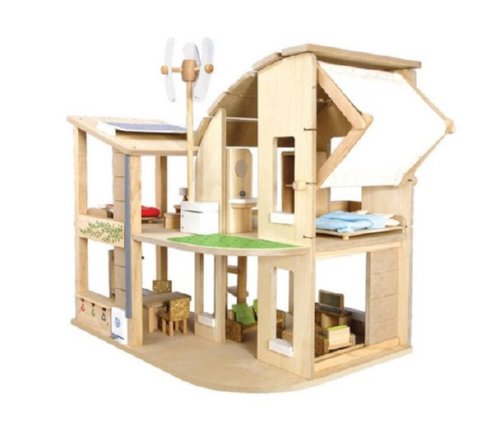 Green Dollhouse by Plan Toys
Features replicas of the alternative fuel source and environmental controls that are used in today's eco-friendly homes. This house's energy efficient design includes a wind turbine, a solar cell panel and electric inverter for generating electricity, a rain barrel for collecting rain, a biofacade, which uses the natural cycle of plant growth to provide shading, and a blind that can adjust the amount of sunlight and air circulation. Ages 3+
www.amazon.com, $155.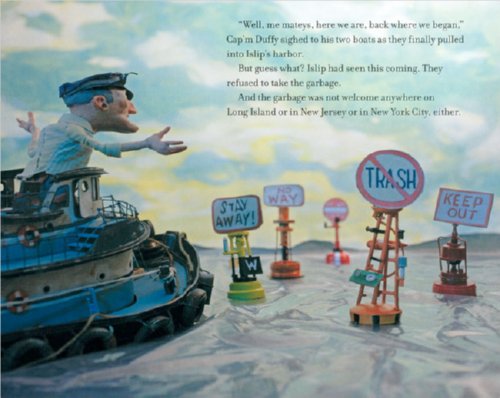 Here Comes the Garbage Barge!
Book By Jonah Winter. Schwartz & Wade Books, 2010.
The illustrator, Chris Sickels of the Red Nose Studio, created the 3-D props with found materials, which he then photo­graphed in front of painted backdrops. The story is a humorous rendition of a true life garbage barge journey and the beginnings of recycling. Warning the villians in this book are Italian Americans and that could bring offense to some. Do watch the video on the Amazon page about how the artist created the scenes.
www.amazon.com