Farmland shaped into terraces are built for long-term success. When it rains, instead of washing away the soil, the soil stays in place. Nutrients are also held in place or carried down to the next level.
Terrace Farming In China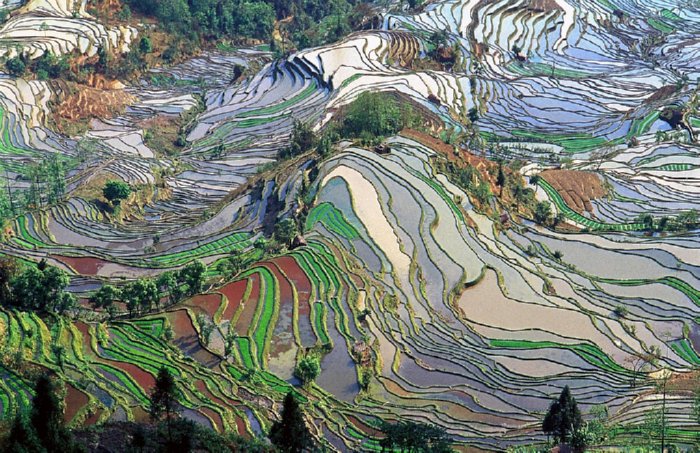 Terrace rice fields in Yunnan Province, China. Rice paddy cultivation has been in use for thousands of years. (The oldest physical radiocarbon dated paddy is 3500 BC in Korea.)
These Yunnan terraced fields were carved by hand by the Hani people, the rice terraces turned barren hillside into lush farmland. These patio fields support enough rice as well as fish cultivation for hundreds of thousands of people. Water is preserved in the hilltop forests, and channeled down to the terraces for irrigation. The terraces are flooded from November to March. 
Recent studies have shown that methane production can be significantly reduced while also boosting crop yield by draining the paddies to allow the soil to aerate thereby interrupting methane production. Rice production is a major source of atmospheric methane. Image by Jialiang Gao, wikipedia.org.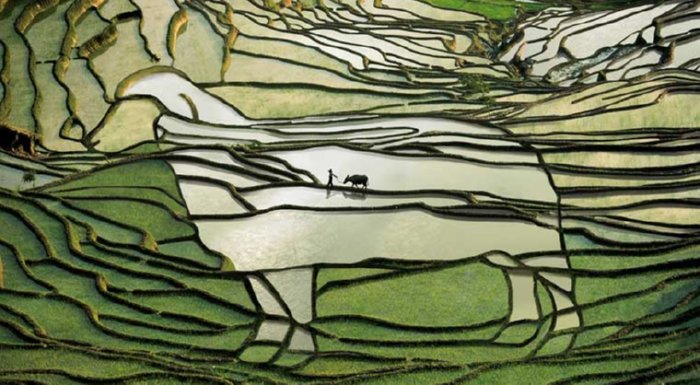 Rice Terraces, Yunnan, China. Field was created for promotional purposes. The Hani and Yi ethnic people's terraced fields are one of the most inspiring scenes in southern Yunnan. They resemble ladders, stretching from the foot of the mountains right to the top. www.yunnanadventure.com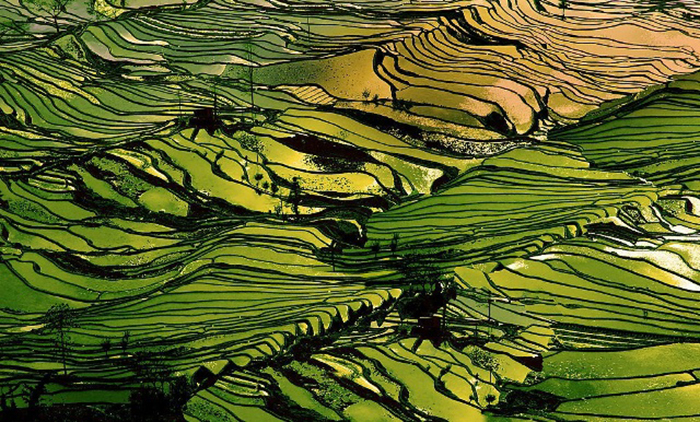 Terraced Fields in Yunnan Province, China. Via: www.travelchinaguides.net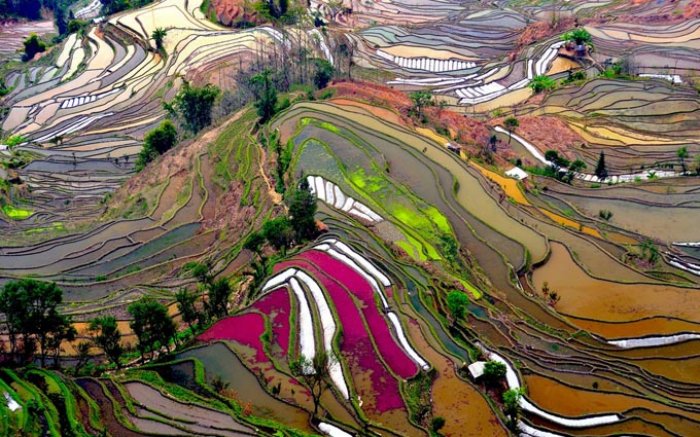 Every November, the Hani people in Yuanyang, Yunnan, China begin to waterflood and fertilize their fields, after several months the sediment settles and by March the water becomes clean. www.travelchinaguides.net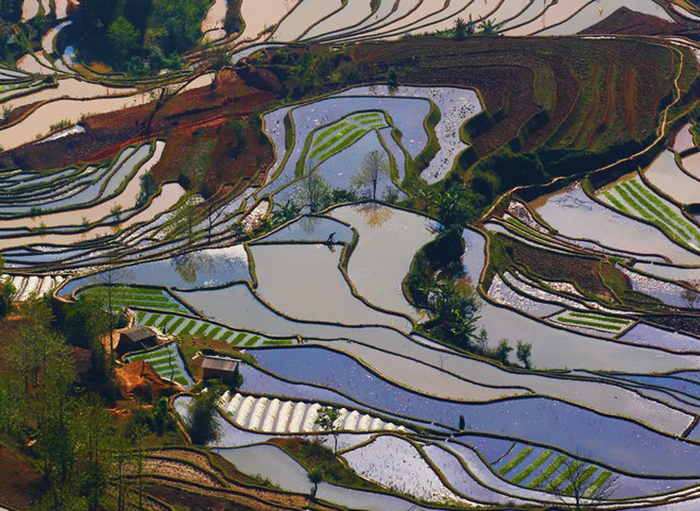 Terraced Fields in Yunnan Province, China. Via: www.travelchinaguides.net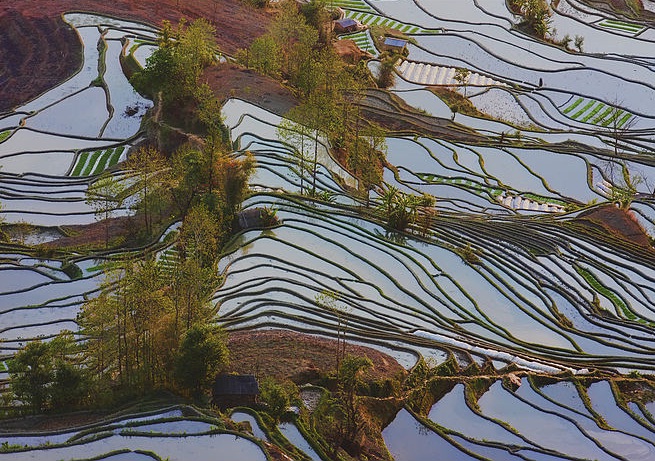 Terraced Fields in March, Yunnan Province, China. In March the terraces appear as glittering ponds. Farmers transplant rice seedlings from April to May. June to early September, the terraces are green. Rice fields start to turn yellow with ripeness from early September to late October. Via: www.travelchinaguides.net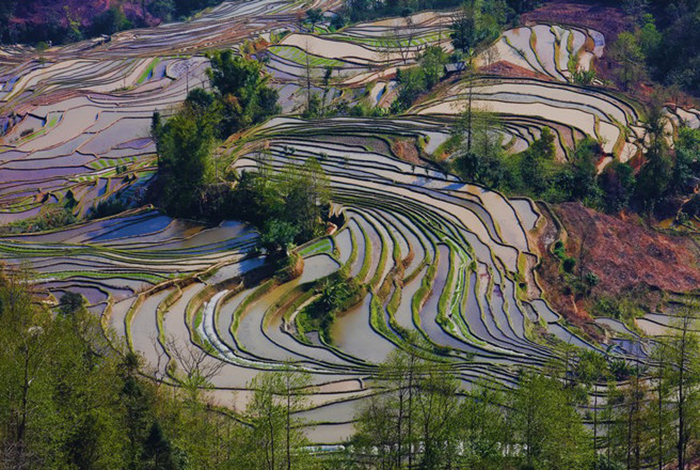 Terraced Fields in Yunnan Province, China. Via: www.travelchinaguides.net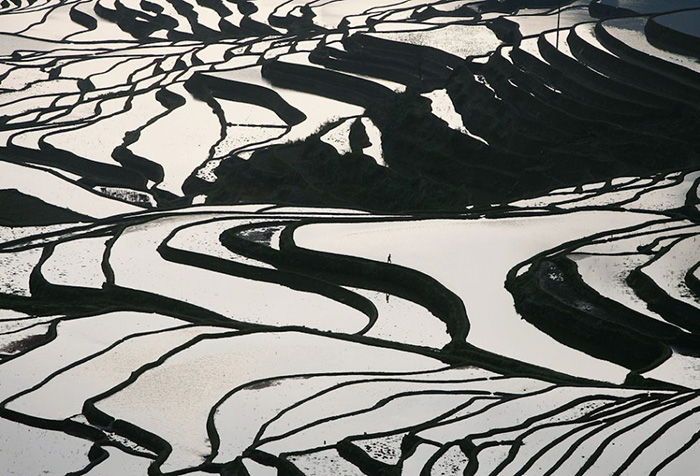 A farmer of the Hani ethnic group works on terraces in Yuanyang County, Yunnan Province, China. Feb. 10, 2006. (Cancan Chu – AFP/Getty Images) www.globalpost.com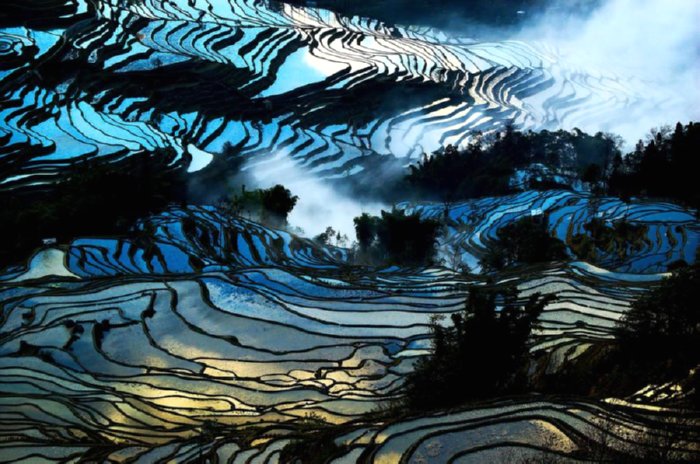 Yuanyang rice terraces, Yunnan – China. Posted by Observer, pixdaus.com
Terrace Farming in Vietnam

Golden Afternoon in Vietnam by Hai Thinh. Vietnam is the second largest exporter of rice, after Thailand. Evidence of rice farming in Vietnam dates to the Neolithic period. www.flickr.com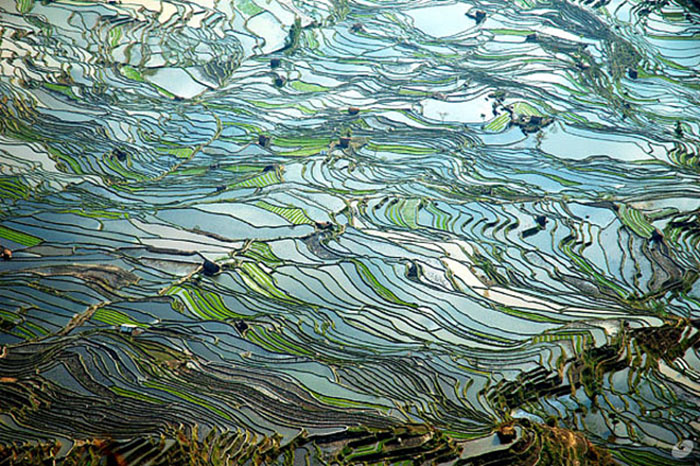 Hani Rice Paddy Steppes by Hai Thinh www.flickr.com

The terraced fields of Mu Cang Chai mountainous district in northern Yen Bai Province have been recognised as a national heritage site. Image by lebich_1972. www.trekearth.com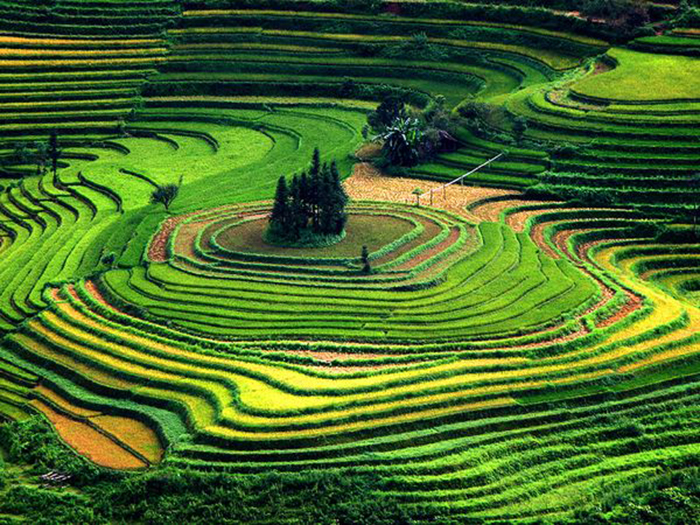 Terraced Fields in Vietnam. Mu Cang Chai is a district of Yen Bai province, some 300 km north of Ha Noi, in the northeastern region of Vietnam. The area is home to the H'Mong, Giay, Dao, Tay, as well as Giay. Image by Tho Le Duc. sfsblog.co.uk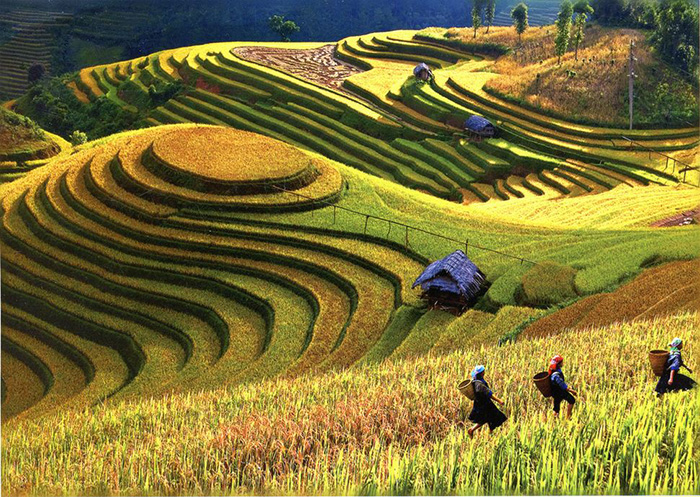 Terraced fields in Mu Cang Chai, Vietnam. JOinHanoi, Mad Machen Cards, www.flickr.com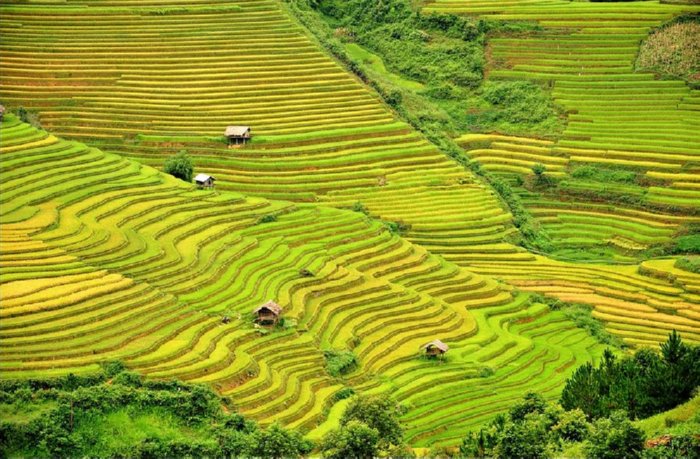 Mu Cang Chai, Vietnam. vietnamhotels.net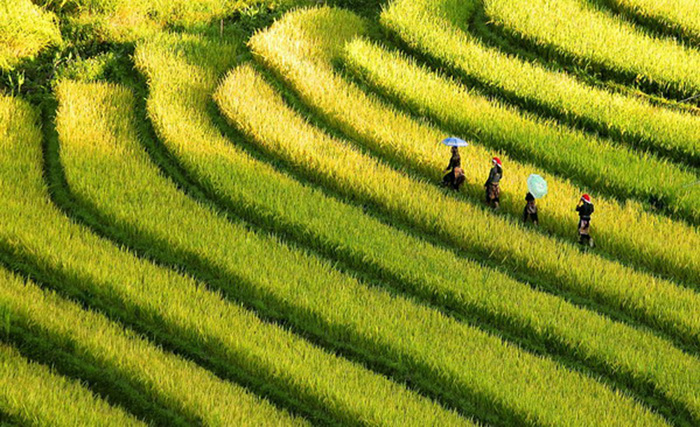 Terraced field in Mu Cang Chai, Yen Bai province. www.vietnamtourism.org.vn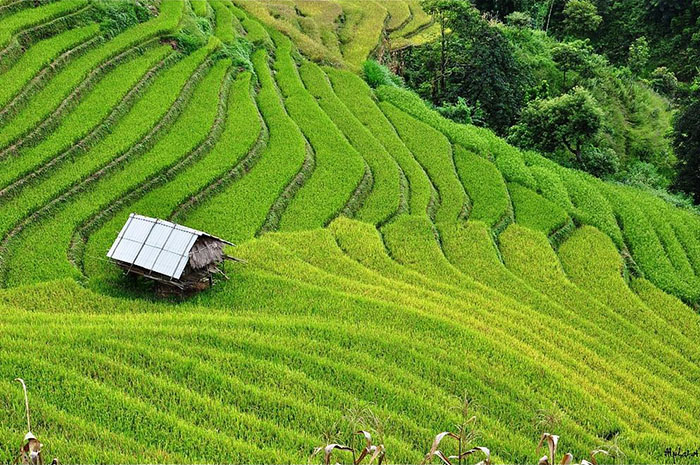 Mu Cang Chai, Vietnam. www.nccorp.vn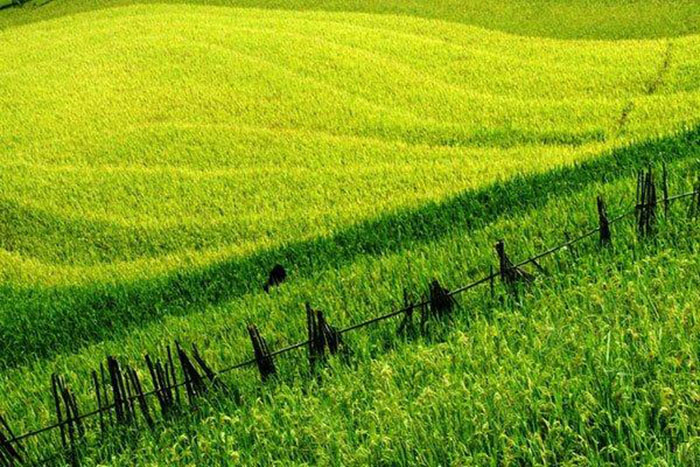 The rice terraced fields of Mu Cang Chai have been recognized as a national heritage site. news.chaobuoisang.net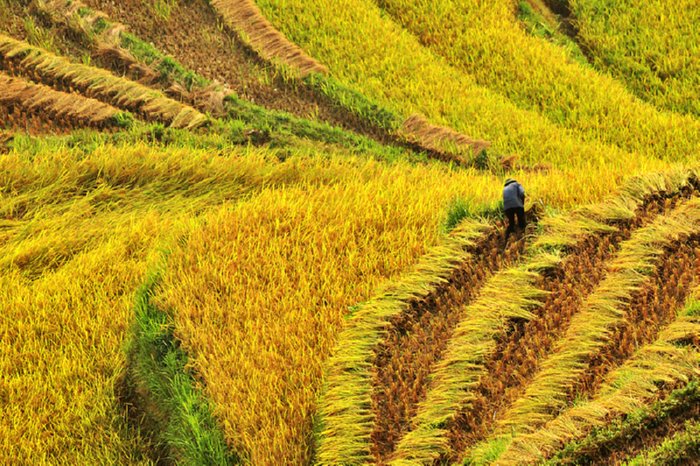 Harvest by Hai Thinh www.flickr.com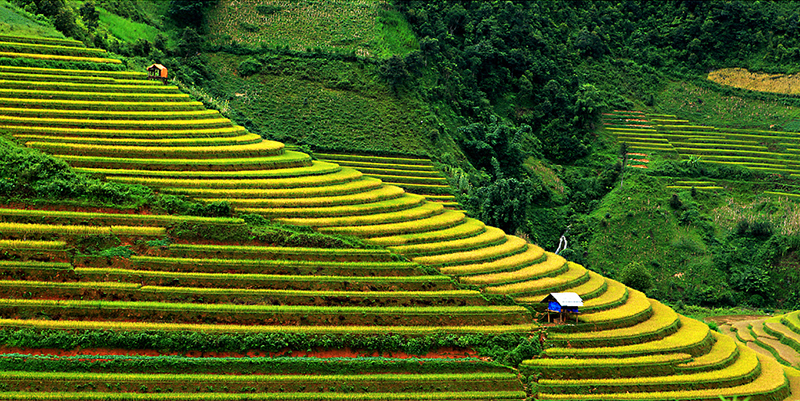 Terraced Rice Field at Mu Cang Chai ny Nghiem Xuan An. www.flickr.com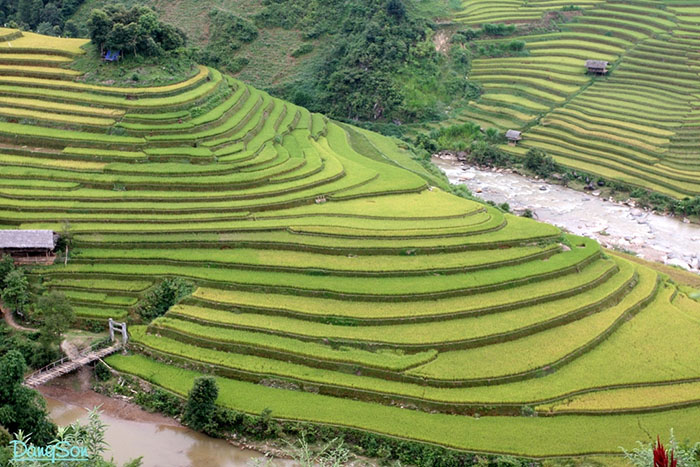 Terraced Fields, Vietnam by Son Dang/Hn Dangdong. www.flickr.com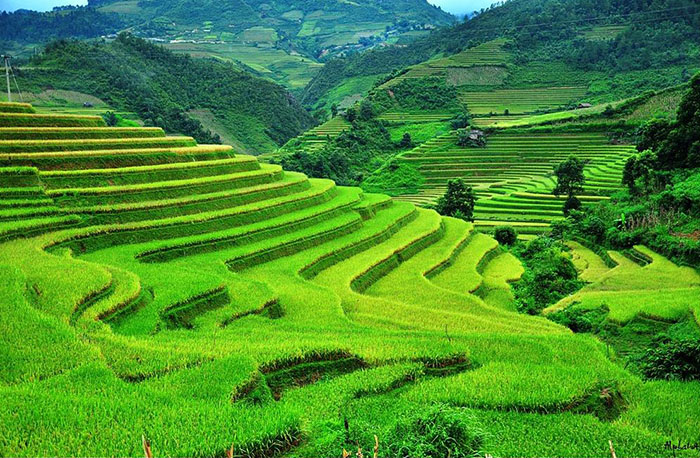 Mu Cang Chai, Vietnam. vietnamhotels.net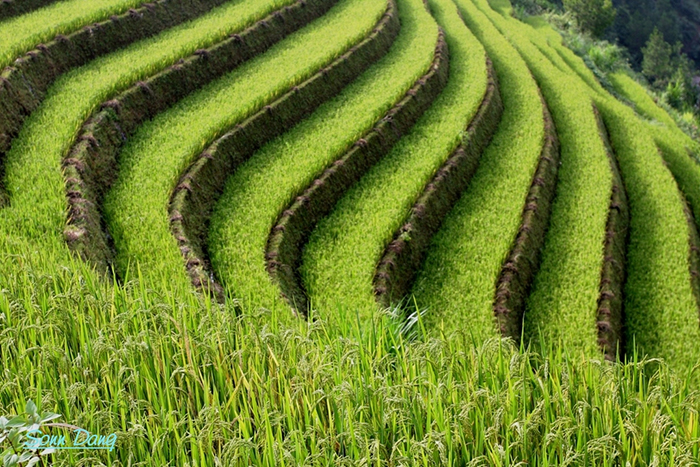 Terraced Fields, Vietnam by Son Dang/Hn Dangdong. www.flickr.com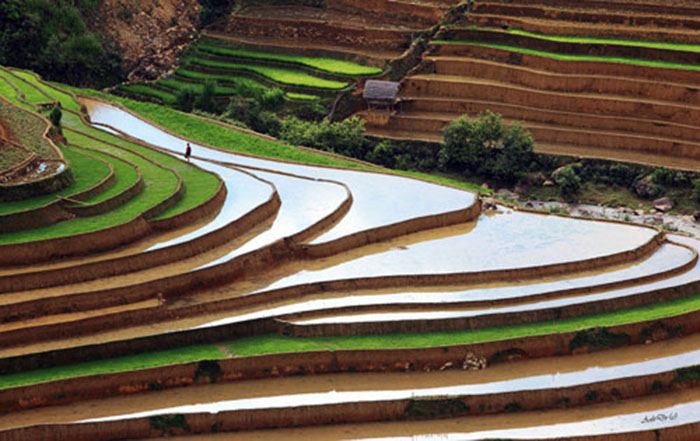 Terraced Fields of Mu Cang Chai, Vietnam. www.tsttourist.com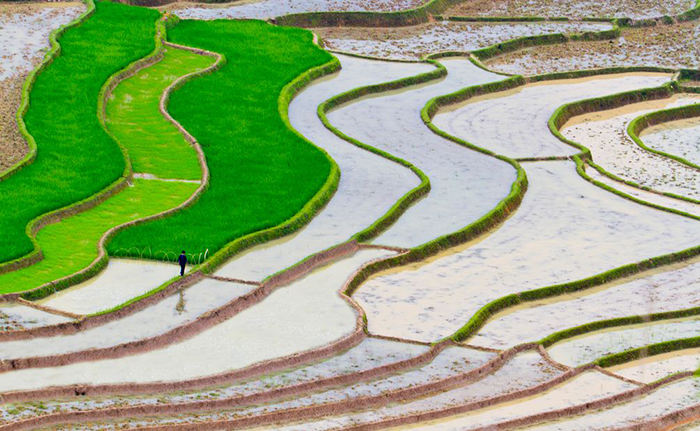 Terraced Rice Field by Joseph Nguyen. www.flickr.com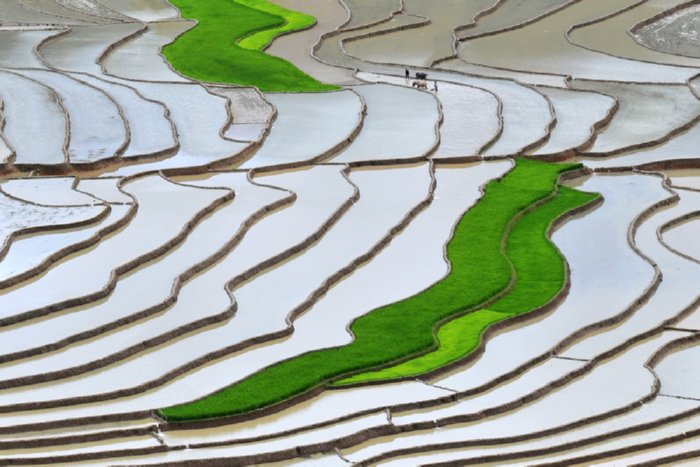 Flooded rice terraces in Vietnam by Hai Thinh.  www.flickr.com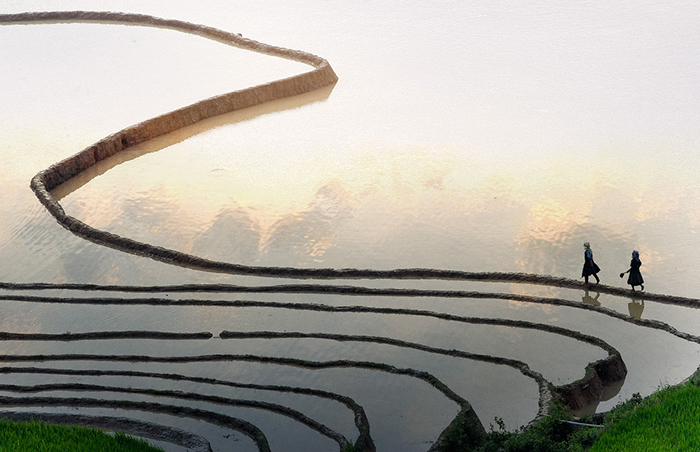 Clouds reflected on Rice Fields by Hai Thinh www.flickr.com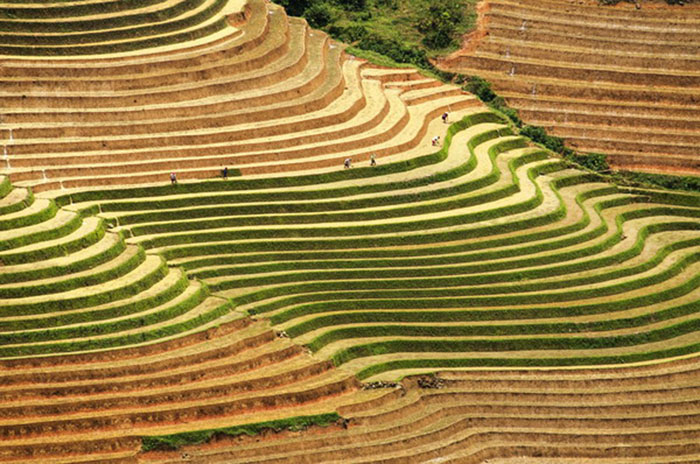 Terraced field in Mu Cang Chai, Yen Bai province. www.vietnamtourism.org.vn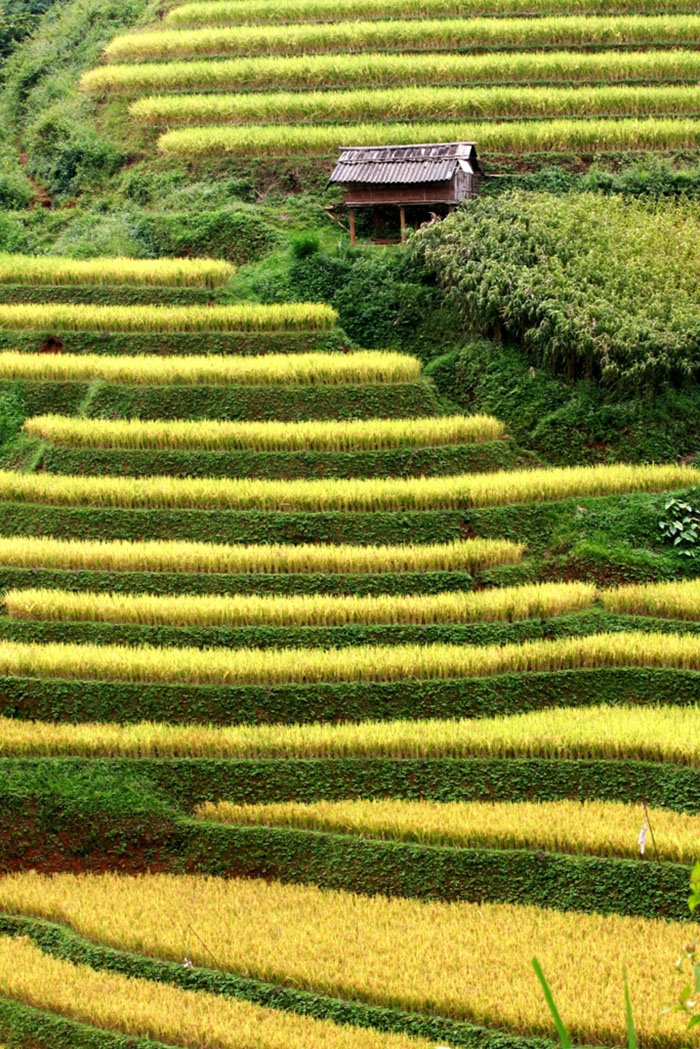 Terraced Fields, Vietnam by Son Dang/Hn Dangdong. www.flickr.com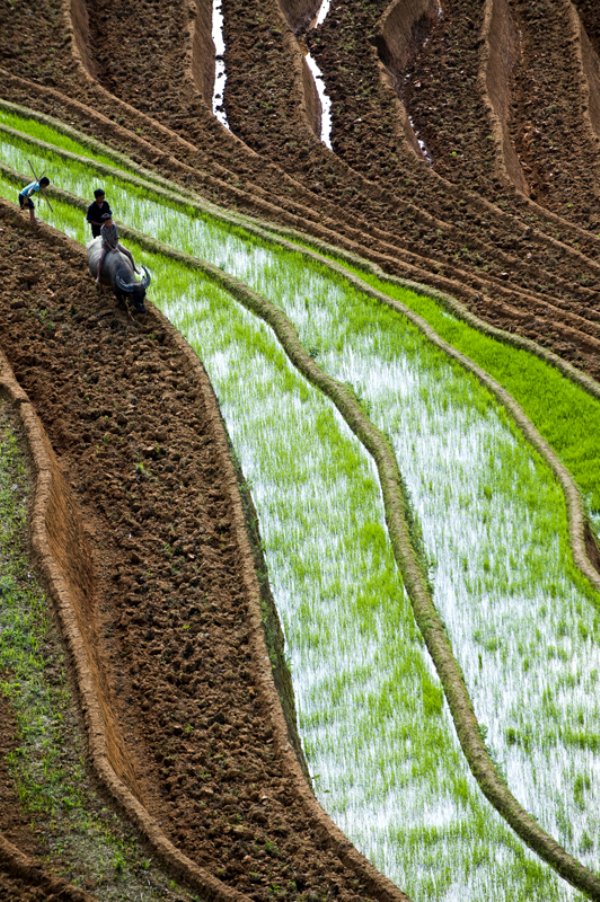 Morning work on rice terraces in Vietnam by Hai Thinh.  www.flickr.com
Terrace Farming in Peru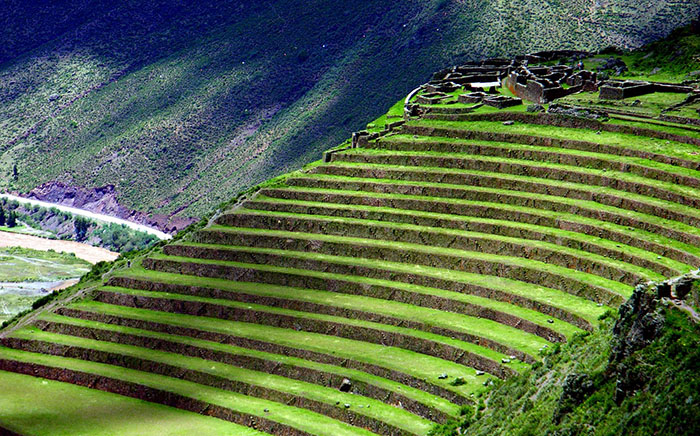 Inca Terraces in Pisac, Peru. The terraces were built to make the most efficient use of shallow soil and to enable irrigation of crops. The Inca used a system of canals and aqueducts to direct water through the levels and increase fertility. Image by Pablo Spika. www.panoramio.com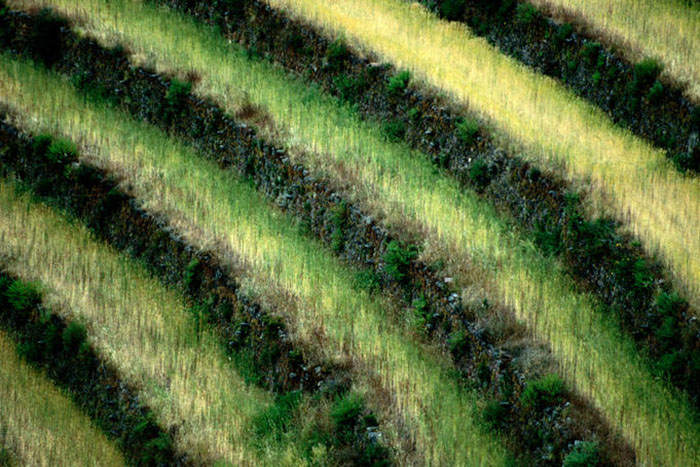 Terraces, Sacred Inca Valley, Peru. www.lonelyplanet.com

Terraced Farming at Pisac in the Sacred Valley, near Cuzco, Peru. The Inca people managed to turn rugged landscape into farmable land capable of sustaining the large population living in the defended citadels at the top of the hill. This type of terracing can be found throughout the Sacred Valley. By Jonathan Lillie. www.flickr.com

Ancient Inca terraces spiral across the land in Moray in the Inca Valley, near Cusco, Peru. The terraces created thousands of years ago are still in use today. Inca workers paying off a labor tax, or mita, terraced thousands of mountainsides for farming. www.lonelyplanet.com