A dog is man's best friend, a tape measure is a builder's. So, many have taught their tape measures to do tricks.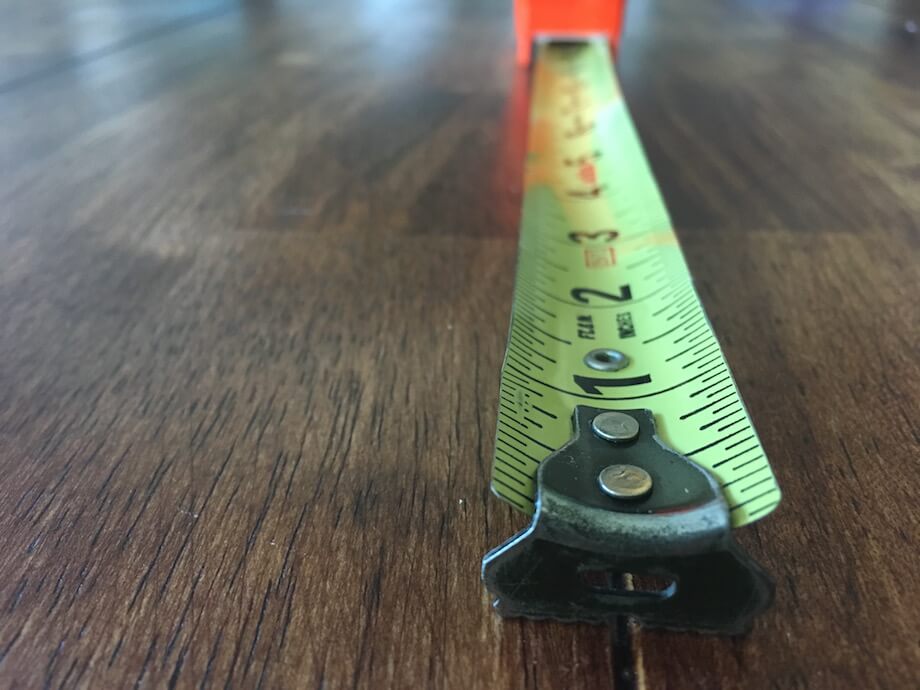 How To Tape Measure A Long Distance When You're Working Alone

seejanedrill demonstrates that the little hole in the metal notch at the very end of your tape measure isn't a whimsical design choice—"it's actually a feature." A nail fits into that hole. So you can measure from where a nail has been driven, or drive a nail into a spot to secure one end of your tape measure, if you are working alone.
"The Break Test"

At the 1:30 mark of this video, Gene Lonergan shows how to do the "break test" with whatever tape measure you happen to use. The break test will tell you how far you can measure without a helper.
How To Extend Your Tape Measure When Your Hands Are Full

If you are working alone and you just need a few…extra…feet—one of the friendly folks from dfw crown molding shows how to use your knee to get that little extra length.
One thing I learned from watching all these videos is that
nearly every construction person or woodworker uses a Stanley FatMax Tape Measure
.
Tape Measure As Calculator: How To Measure Double Lengths

Who'd know more measuring tricks than a carpenter? From a YouTube series focused on building stairs, here's a tip for quickly measuring double lengths for cutting lumber. If you need two pieces of the same length, this trick lets you figure it out fast without resorting to tricky multiplication.
Intermission: Big Steve The Master Nail-Thrower

Unrelated, but dang, this dude "Big Steve" is really good at throwing nails.
A Tape Measure's Magic Markings

This quick little video by Bob Doyle of Starr Tile in Atlanta explains all the markings on a tape measure. Why is the "16" in a red box? What's the black star by 19? Bob has the answers.
Tape Measure, Your Drywall Cutting Assistant

This is an incredibly fast way to measure and cut drywall. The video itself, from FineHomebuilding.com, is only 50 seconds long. Here's another spot where the hook on the end of the tape measure comes in handy.
Tape Measure As Calculator: How To Measure Half Of Any Distance

At the 11:54 mark of this video, Wranglerstar shows you how to use your tape measure to figure out what's one-half of any dimension. If you're more likely to have a tape measure in your hand than an iPhone, this is the trick for you.
Advanced Tape Measure: The Masonry Tape

At the 8:55 mark of this video, the presenter of Learn to Lay Brick shows the different types of masonry tape. Masons/bricklayers use special measuring tapes with masonry measurements on one side.
Calibrate Your Tape Measure

Did you know your tape measure can get out of whack? Chris Marshall of the Woodworkers Journal explains how it happens and what you can do about it.