More and more people are turning to veganism as a compassionate and health-conscious lifestyle, so that means you probably have at least a few veg-heads in your life. And at some point, you're going to have an occasion to give a gift to those vegan friends, family, or office mates. And to remove any anxiety about what to get them, and to make sure you're prepared for gift giving all year round, we've created a delicious and inspiring vegan gift guide.
This list includes practical food items, like cooking oils, and some impractical but lovely items (macarons!). Many of the items are budget-friendly, but there are a few items on the list, like my favorite juicer and everyone's favorite air fryer, that give you a chance to splurge on your favorite vegan. Some of these are personal favorites, like the delectable chocolate companies, but others are gleaned from friends, trusted sources, and other bloggers with smart ideas about how to best take care of ones we love.
We hope you enjoy our gift guide! What's the best vegan-friendly gift you've ever given or received? We look forward to hearing what your best gift ideas are in the comments.
Cookbooks
There are hundreds of incredible vegan cookbooks out there, whether you're a newbie chef or a gourmand. Some of the books on my wishlist include Richa Hingle's newest book, Sarah Britton's Naturally Nourished, and Laura Wright's The First Mess.
Vegan Richa's Everyday Kitchen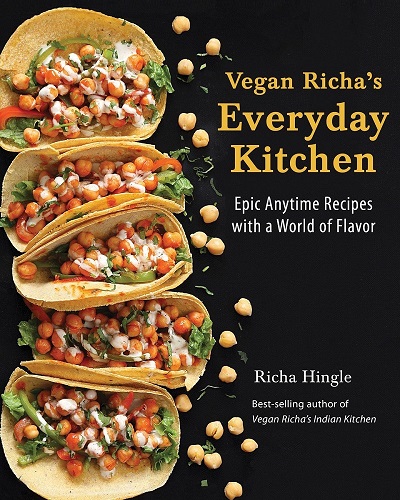 The Mindful Vegan
Perhaps there is a special someone in your life who's spending their first holiday season as a vegan. Consider Lani Muelrath's The Mindful Vegan.
Dr. Bronner's Pure Castile Soap 6-Pack
Not only are Dr. Bronner's soaps all natural and smell delicious, but they're certified vegan by Vegan Action and certified fair trade. This 6-pack is perfect for the vegan in your life and includes peppermint, lavender, almond, rose, citrus, and unscented.
Air Fryer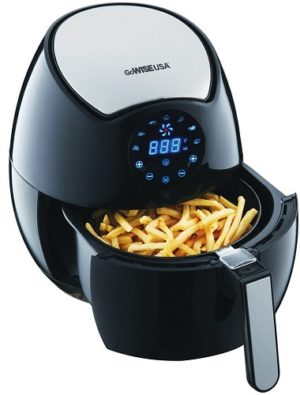 Air Fryers are (still) the kitchen appliance of the year. I can't count how many bloggers are literally reinventing cooking with these awesome gadgets. Just use a teaspoon of oil and make crispy fries, baked tofu, fried veggies, roasted nuts and more. I'm not sure why I don't own one yet myself!
Mushroom Growing Kit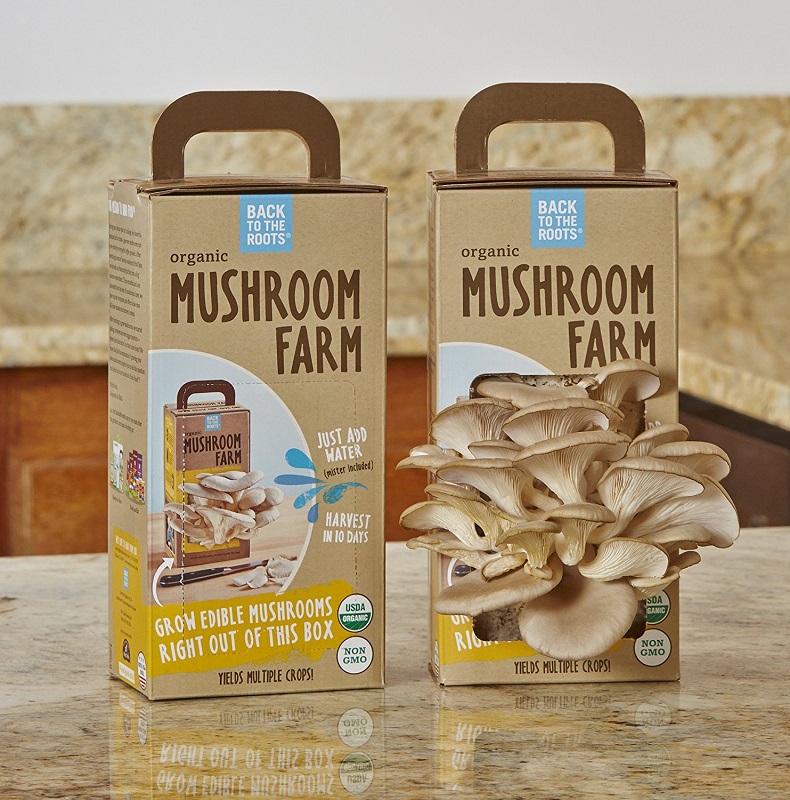 Get funky with fungus from Back to the Roots and their mushroom growing kits. I grew one of these little boxes years ago and loved seeing the mushrooms grow every day.. and then eating them after! If you want to grow more than mushrooms, they also offer herb and vegetable kits that are equally adorable.
Vegan Cuts Monthly Vegan Snack Box Delivery
Editor Note: Who doesn't love snacks delivered right to their front door?! New for our 2018 gift guide, Vegan Cuts is a monthly subscription box that offers both vegan snack boxes and vegan beauty supplies. When I received my box I was pretty impressed with the diversity of snacks that were included. Everything from plant-based protein powder to pancake mix to veggie chips!
My personal favorite from December's box was Mozaicz organic veggie and potato chips. They were just the right amount of spicy and I found myself eating the whole bag… in one sitting.
For just under $20 a month, you get 10 different vegan snacks and goodies delivered to your door. This would be a great gift for any vegan, but particularly new vegans that are interested in learning more about the different vegan brands that are available to them. Maybe the vegan in your life is also a beauty aficionado? Vegan Cuts also offers both monthly natural beauty boxes and quarterly makeup boxes.
Related Post: 20 Unique Gift Basket Ideas for Your Loved Ones
Organic Mattress
If you really want to pamper the vegan in your life, support them day and night with a natural or organic mattress. Most traditional mattresses are made with petrochemical-based foams and contain toxic chemicals. Choosing a natural or organic mattress means a good night's sleep and healthier days.
Be mindful of the ingredients though: many natural mattresses contain wool (which is a natural flame retardant). But many brands offer wool-free options for peaceful nights sleep for your body and your conscience. Some brands that offer natural mattresses are Cozy Pure, Good Night Naturals, and Flobeds.
Instant Pot
Instant pots have become a kitchen staple in the last few years, and with good reason! There are plenty of vegan-friendly instant pot recipes to explore and your vegan family and friends will be in culinary heaven!
Omega Juicer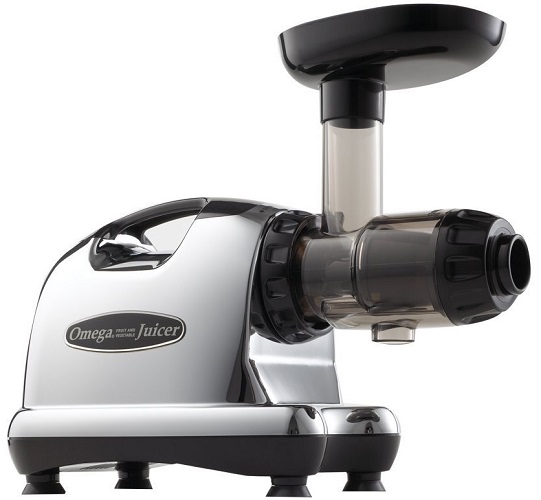 Give the gift of health with a juicer! Fresh juices are a great way to amp up your health, but packaged juices can get expensive (nevermind all that plastic you're wasting!). A juicer is about $300-$500, but will produce delicious juice for years to come. I own an Omega masticating juicer and it's the best for leafy greens (like dandelion, parsley, spinach) and has worked great for more than four years.
Magazine Subscriptions
VegNews is a great standby, but newer magazines like Origin, Thrive, and Mantra offer vegan lifestyle and green living vibes. I follow all of these brands on Instagram and they are beautiful, colorful, and very fun. For those that only use their digital devices for reading, Vegan Lifestyle magazine is a new option that is full of deliciousness.
Donations And Support
Whether you want to support Goats of Anarchy or any other fuzzy friends, donating money, products, or time in the name of your friend can make a big difference for animals and the people that care for them.
Vegan Meal Delivery
Purple Carrot started a few years ago with great fanfare. Noted New York Times food author Mark Bittman joined the team and this vegan food delivery service took off. You can sign up for a meal plan that fits your needs and get cooking with pre-packed ingredients for healthy plant-based meals.
CSA Subscription
https://www.instagram.com/p/BpFjFN6F_QO/
Keep your favorite veg-head stocked of fresh fruits and veggies with a subscription to a CSA (community supported agriculture). CSAs support local farmers and keep your fridge full all season long. Depending on where you live, you may have many different models of CSAs available to you.
Find Your CSA at Local Harvest
Cooking Classes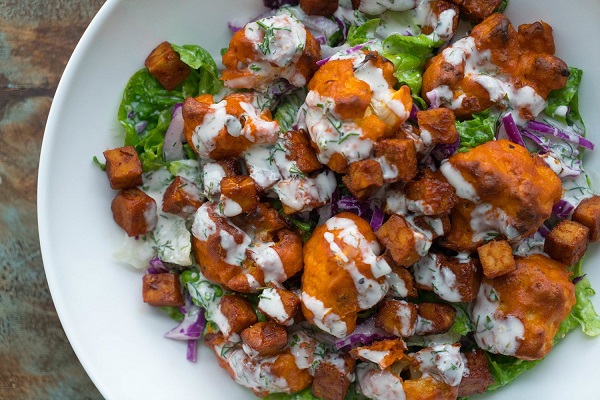 There is an abundance of online cooking classes that can help cooks of all stripes learn more about plant-based cooking. Rouxbe, PLANTLAB Culinary, and Forks Over Knives are three popular options.
Fun Vegan Stickers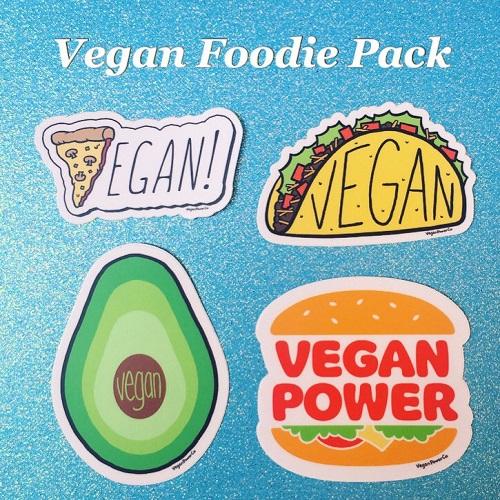 Make sure your favorite vegan can express themselves everywhere! These stickers are just too dang cute and show the world, that yes, there is such a thing as vegan tacos, and yes, they are awesome (and I'm so ready to order some right now).
Yoga Retreats
https://www.instagram.com/p/Bo7KtvGgf0F/
Not all yoga retreats are vegan, but many of them are. Practice ahimsa in your practice and your life by finding a vegan yoga retreat anywhere in the world for the vegan in your life. VegNews has an awesome list of the best vegan yoga retreats, whether you want to go to France, Costa Rica, and beyond…
Food Photography School
Whether you run a blog or just want the most awesome Instagram feed ever (#vegansofig), Food Photography School from Minimalist Baker offers an incredible online tutorial that covers equipment, lighting, and other basic skills to take your food photography from simple to sensational.
Enroll at Food Photography School
Samudra Skin & Sea Skincare
There are lots of good vegan body care products out there, but some take it to the next level. I love Samudra Skin & Sea. This organic, vegan body care line is created with wild seaweed and food-grade ingredients. Their deeply nourishing facial cream, body butter, soap/shampoo, and detoxifying face mask are packaged in beautiful zero-waste packaging made from bamboo, glass, and FSC-certified paper.
Vegan Makeup Monthly Delivery
Birchbox is one of the many options for giving the gift of beauty for vegan guys and gals. You can easily gift a subscription (just $10/month for women's or $20/month for men) for a monthly delivery of skin and body care and makeup delivered to your door.
French Macaroons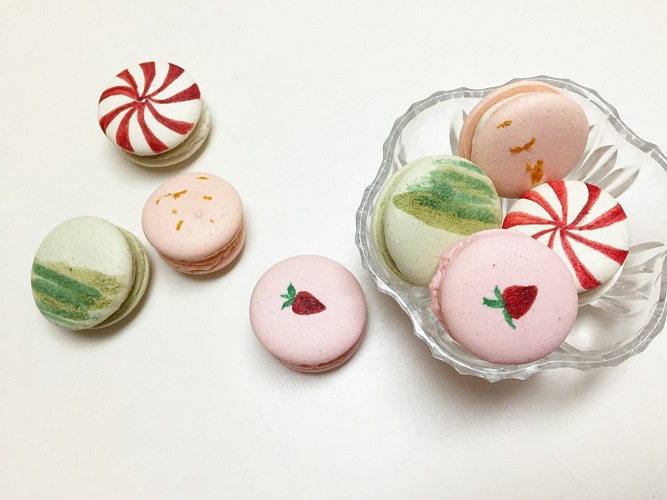 Macaroons are beautiful, edible art… but most are made with egg whites, leaving them on the table for vegans. But these beautiful macaroons (sold by the dozen) will feed cravings for these fancy treats without the animal ingredients.
Patagonia Soups
Patagonia Provisions is a new line of foods from the iconic outdoor gear and clothing company. Patagonia does a lot of things right in their triple-bottom-line business, and even though their line of Provisions is not fully vegan, their line of 10-minutes soups and chilis are. These quick-cooking, lightweight foods are ideal for backpacking or just busy days at the office when you need real nourishment and flavor.
Coffee + Cream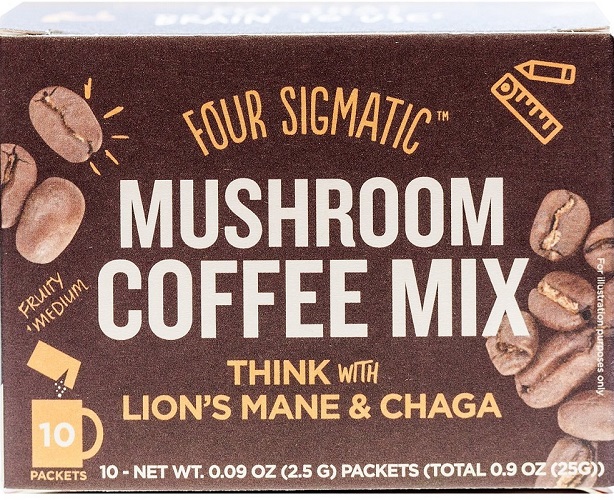 So many of my friends are currently obsessed with this Mushroom Coffee from Four Sigmatic, made with immune-boosting and brain-loving mushrooms like Lion's Mane and Chaga.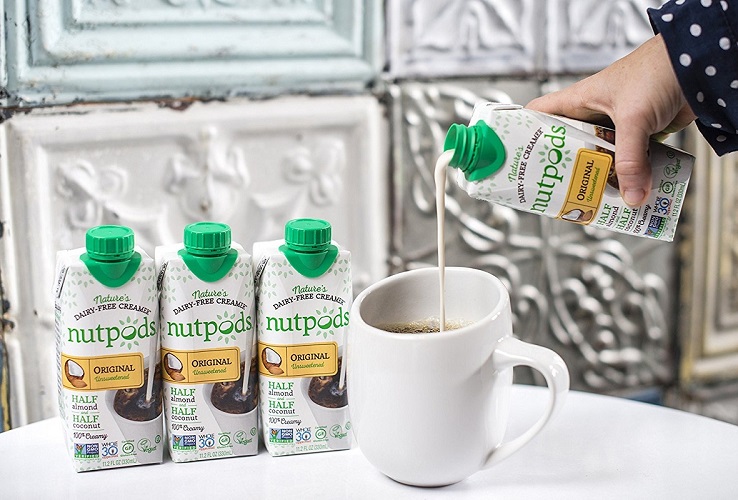 And to pair with your mushroom brew (no, it doesn't taste like mushrooms!) you can share a sample pack of yummy plant-based creamers from NutPods. I like the French Vanilla, but all their flavors are delicious and perfectly creamy for all your coffee needs.
Thrive Market Subscription
Thrive Market is an online marketplace full of all the foods you'd buy at your local natural foods store, with discounts of up to 25-50%. A gift card can cover the annual cost of membership ($60) and you can throw in a few extra dollars to stock up on their array of vegan pantry and body care items.
Vegan Chocolate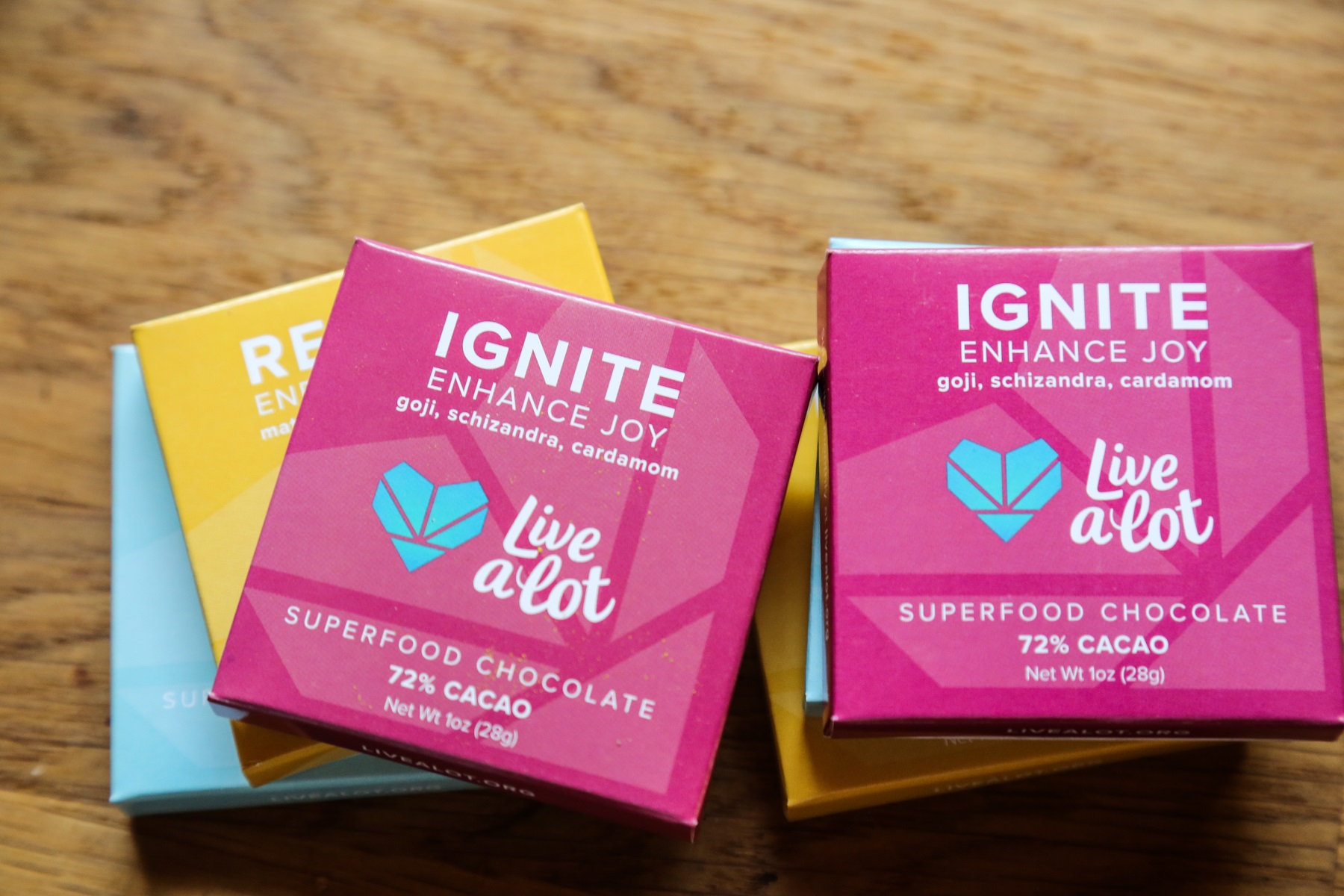 There are lots of excellent brands producing high-quality chocolate. Some of my favorites include Madre Chocolate (Hawaii), which offers a vegan line of chocolates using Hawaiian and Latin American cacao along with a range of delicious infusions (ginger, jaboticaba, pink peppercorns). Try their limited edition bar club once or sign up as an ongoing subscription. Another favorite of mine is Live a Lot Chocolate (San Francisco). The two sisters of the company make chocolate into a medicinal practice with their superfood-infused bars and cacao meditation workshops.
Tea Gift Boxes
Nothing makes me happier than a warm cup of organic herbal, green, or black brew to pair with vegan cookies or breakfast. If your vegan is a tea drinker, I can't recommend anything better than Townshend's Tea from Portland. This company produces some of the most lovely teas I've ever sipped, including an herbal Dark Forest Chai, and my big tea splurge, Jasmine Pearls.
Power Snacks
Navitas Naturals is an incredible superfoods company. A few years ago they added a line of snacks and bars to their product list, and this variety pack is an excellent way to stock your friend up for all the hiking, workouts, or long days at work they will face. Flavors include Cacao Goji, Blueberry Hemp, and Citrus Chia.
Kombucha Starter Kit
For the ferment novice, a Kombucha starter kit can get them set up quickly to have fresh, homemade kombucha in their kitchen. You can nurture your SCOBY and then pass it on once you have your brews to share!
Hot Sauce Kit
Local produce and natural preservation methods are the ethos that informs Maui Preserved. Their Hot Hot Sauce is made out of Maui onion and Hawaiian Chile peppers.
Gourmet Cooking Oils
La Tourangelle makes a beautiful line of gourmet cooking oils, including walnut, hazelnut, and avocado oil. This is a lovely gift for anyone that cooks, and there are lots of options in their gift pack category.