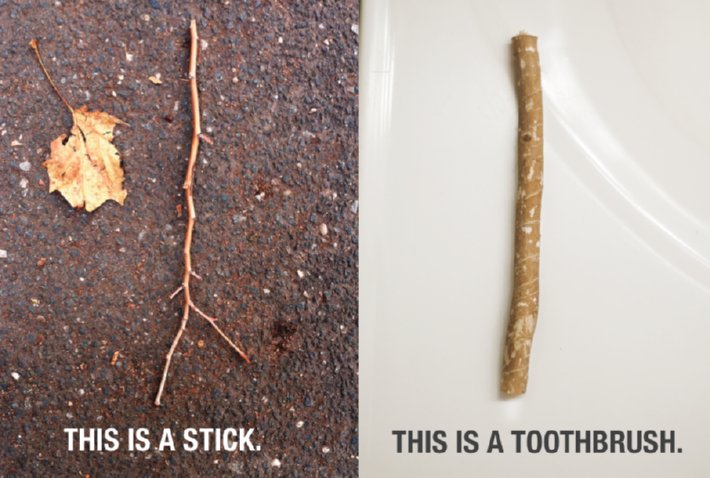 Miswak (miswaak, siwat, sewak) is a teeth cleaning twig taken from the Salvadora Persica tree, also known as the arak or peelu tree. The miswak twig has been used to clean teeth for thousands of years in the Middle East, Pakistan and India. Studies indicate that Salvadora persica extract has anti-microbial properties comparable to current commercial oral disinfectants and anti-plaque agents. Traditionally, the top is bitten off with every use to reveal soft bristles similar to that of a toothbrush.
There are currently a few people working to bring miswak toothbrushes to the western market.
For designer Leen Sadder, the biggest challenge was figuring out how to package and market the twig to a contemporary American audience, who would not be enthralled with the idea of biting off the top of the stick after each use. The solution for this is a cigar-cutter-like cap that peels off the outer layer to reveal the natural bristles, and slices them off after use. It also protects the stick from germs and microbes.


Miswak: www.leensadder.com
A 2003 scientific study comparing the use of miswak with ordinary toothbrushes found that Miswak is better than toothpaste for reducing plaque and gingivitis, provided one had been given proper instruction in how to brush using it. The Wrigley Company published a study in the Journal of Agricultural and Food Chemistry which found that mints laced with Miswak extract were 20 times more effective in killing bacteria than ordinary mints. A small testimony to this fact is that after half an hour, the mints laced with Miswak extract killed about 60% of the bacteria where as the ordinary mints managed only 3.6%. The World Health Organization (WHO) recommended the use of miswaak in 1986.*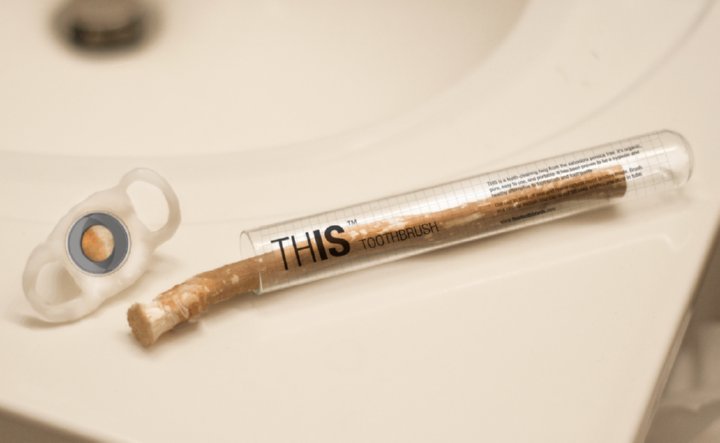 Miswak: www.leensadder.com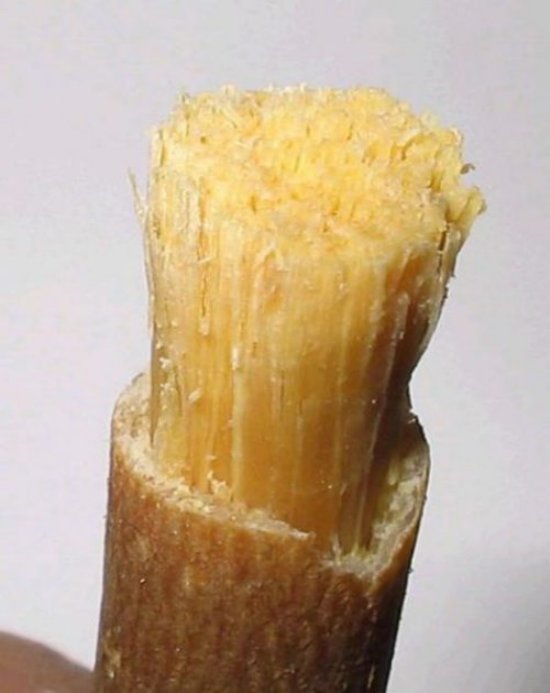 Miswak: www.leensadder.com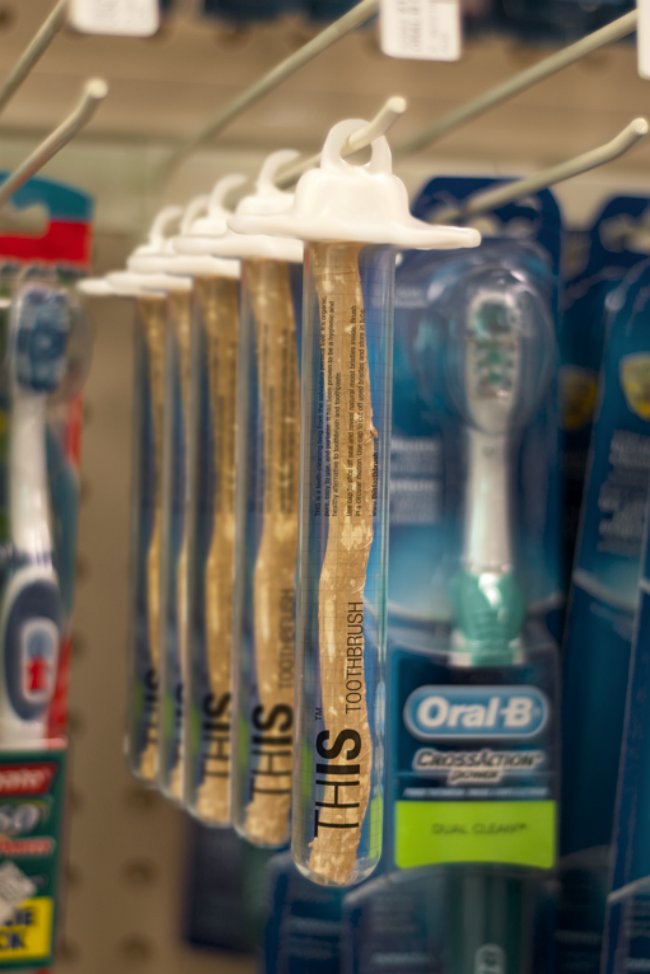 Miswak: www.leensadder.com
Given that each stick looks to be only a two week supply, if you dispose of a chunk after each use; the twigs should be sold in multiples, which would save on packaging waste as well.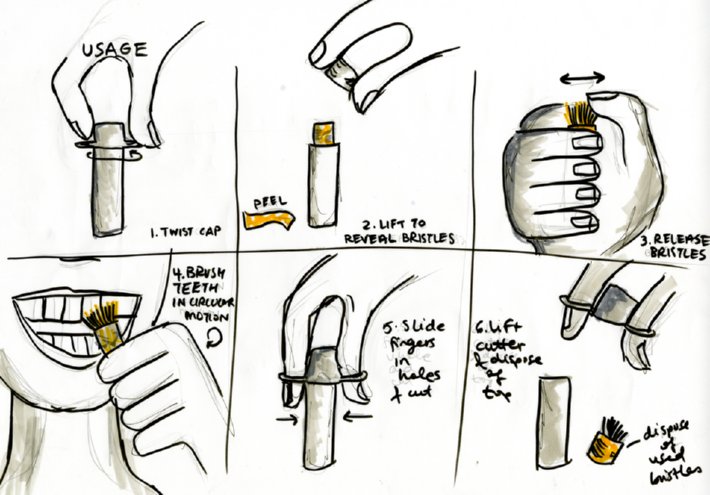 Miswak Toothbrush: www.leensadder.com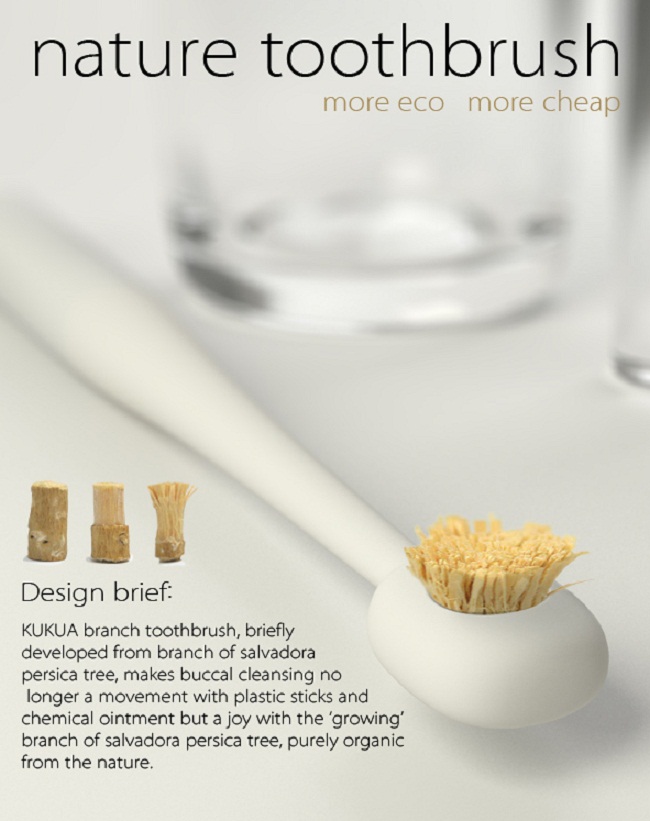 Miswak Toothbrush via: www.designboom.com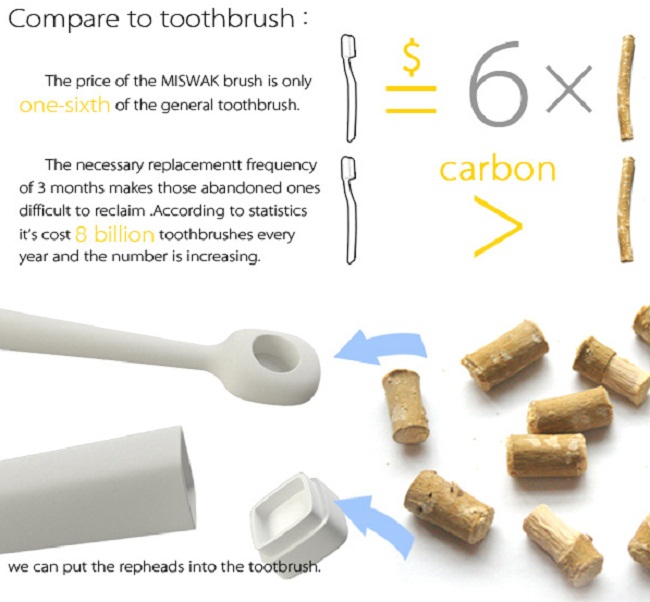 Miswak Toothbrush via: www.designboom.com
AS far as I can see – the only brushes available for purchase so far are from MishwakToothbrush.com and developed by a dentist from Chicago. The regular size brush is simply a plastic toothbrush handle which angles straight or at 90 degrees. The miswak is contained in disposable heads. Each plastic handle comes with two disposable heads, with instructions to change the heads once a week. One handle, 2 heads: $3.99. www.miswaktoothbrush.com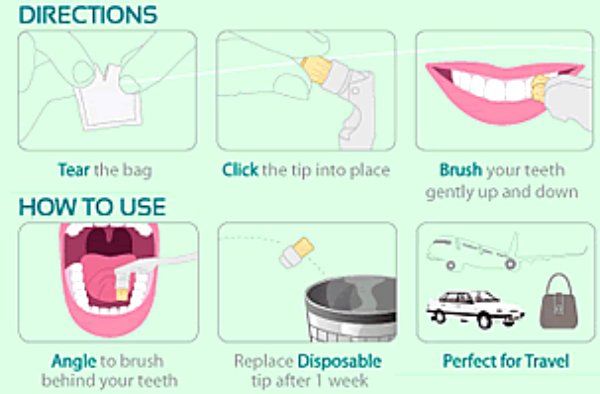 Miswack Maxx and Mini available. The mini is disposable and incorporates too much plastic in its design, stick with the Maxx. Currently replacement heads are not sold separately. www.miswaktoothbrush.com
Studies On The Use Of Miswak
Systemic effects of Miswak
Comparing toothbrushing and Miswak in a population of Sudan
Journal of periodontal research
Journal of contemporary Dental practice
Study on anti-fungal effect of miswak
Study on uptake and release of fluoride from Miswak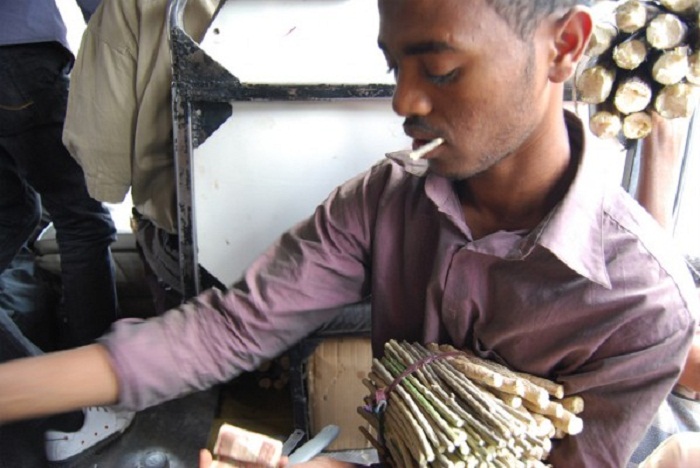 A toothbrush twig seller in Ethiopia. Via: sugarmelon.com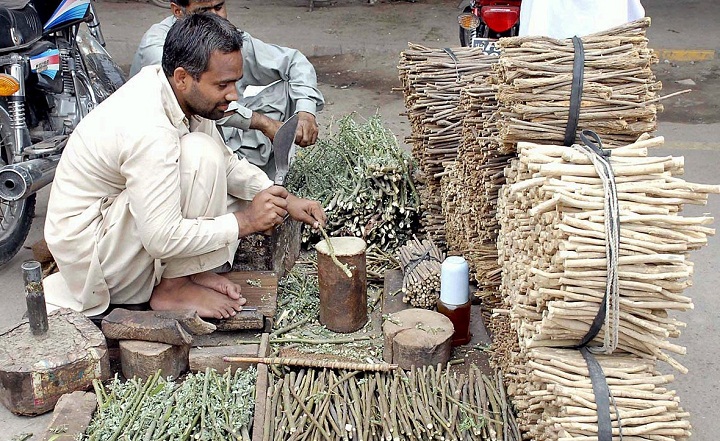 A miswak twig seller in Pakistan. Via: stuffpoint.com