What can you possibly do for your ailing green thumb when all that is allotted to you is a patio, a balcony, or a postage stamp of an urban backyard with little room to roam? Don't grow out…grow UP!
With a vertical herb and vegetable garden, you can make a mountain of your molehill and maximize your growing space while providing a beautiful backdrop to your little kingdom.
Whether you want to spend hundreds of dollars or just a handful of dollars, we've got ideas, instructions, and tips for the gardener with big, big garden dreams and itty-bitty garden space.
What Plants Grow Well In A Vertical Garden?
As large as they appear visually, dominating a wall, many vertical gardens are surprisingly small on soil. Wet soil is heavy, and in many cases, these gardens are hung on walls–obviously, the load can't exceed the wall (or fasteners) capacity. As such, plants with shallow root systems are the only real candidates for this horizontally-challenged planting situation.
Thankfully, lots of culinary and decorative greats fit in to that category. Though this list is undoubtedly incomplete, here's a good range of plants to start with.
Herbs
Many vertical gardens are dedicated to herbs, and for good reason–they don't have huge nutritional needs, often preferring poorer soil, and don't always have the biggest root systems. The confines of a vertical garden are right up their alley.
Lettuce
Lettuce grows quickly and can do just fine in the confinement of a pot. Choose leaf lettuce types, rather than iceberg or romaine varieties, for a huge range of colors and textures that won't be inhibited by their confines.
Strawberries
Growing vertical strawberries has several bonus benefits beyond being a beautiful display. Strawberries grown in this way are easier to harvest (no stooping) are less gritty (since rain doesn't splash them with mud), and are less prone to being relentlessly stolen by chipmunks (yes, I'm still bitter).
Succulents, Bromeliads, And Orchids
Though you can't eat most of these popular indoor decorative plants, their natural habitats are places with medium or low light and limited soil. For the indoor gardener looking to add some living decor, these might be a good option for the limitations of a vertical planter. Check out these gorgeous orchid walls at the NYC Botanical Gardens!
Tips On Starting Your Vertical Garden
Let's talk about what it practically takes to install a vertical garden or living wall well.
Make Sure The Wall Can Handle The Load
The first consideration to keep in mind is structural: as mentioned earlier, these gardens are heavy, especially when loaded with nicely-watered plants!
If you're hanging your garden, I recommend getting fasteners and hangers that are over-qualified for the job.
If you're installing the garden to a wall or a fence, reinforce and support as much as possible to avoid a gravity-crushed failure. Ideally, however, I believe it may be best to have the vertical garden be free-standing to avoid damaging your fences or siding.
Waterproof Now, Avoid Water Damage Later
Secondly, preventative steps need to be taken to protect the wall the garden is mounted on from the inevitable moisture that is part of watering plants.
This is particularly important if its an interior wall you're looking to green up. Either install waterproof sheeting between the wall and the garden, or ensure that the plants are housed in water-tight planters.
Make Sure the Plants Are Getting Adequate Light
It's a little depressing to install a living wall, only to have it become quickly a formerly-living wall. As attractive as the photos online and in this article do look, they're only possible if the plants involved are getting enough light to thrive.
It can be easy to be duped by pictures of verdant walls that were only assembled for the photo. In order for a vertical garden or a living wall to truly thrive, its light needs must be met. This can be accomplished by careful placement, by planting low-light plants, or by employing grow lights where necessary.
DIY Vertical Garden Plans To Consider
Pallets
What would pinterest-pinners do without pallets? Though some pallet projects leave much logic to be desired, repurposing a pallet as a vertical planter makes good use of the adult lego's inherent structure.
Here's a good write-up from Grit Magazine that breaks down the process well, too.
Gutters
Bottles
Though the amount of soil that recycled bottles can hold is limited, there's a lot of potential to be found in their sheer abundance. Here's some ideas on how to rig up some upcycled bottles into something more than landfill-filling.
Upcycled "Pockets"
Any pocket-ish shape that can hold soil can hold soil and a plant. Folks online have taken that realization and figured out a wide array of upcycled planters. Some have better sense or thrift than others, but if you find yourself with a surplus of these unlikely materials, why not give them a new life holding herby life?
Vertical Garden Planters To Purchase
There are so many ways to DIY and Upcycle a vertical garden, that it's really worth your weekend's worth of time if you can spare it. However, I know some folks prefer to use money rather than time.
If that's you, there are more vertical planters out there than you can shake a stick at. Here are some examples of purchasable products for all your planting plans.
Here's a cheaper ($137) planter from Home Depot that doesn't look very nice, but might get the job done.
Inspirational Vertical Gardens From Around the USA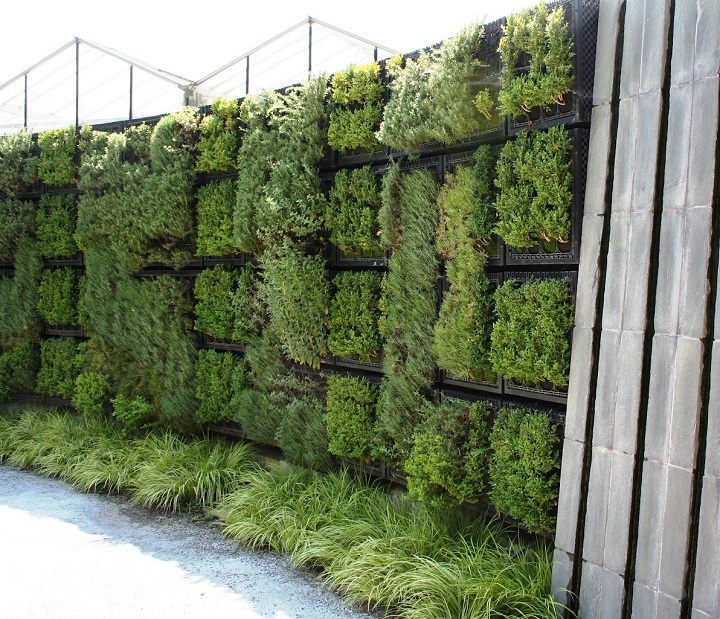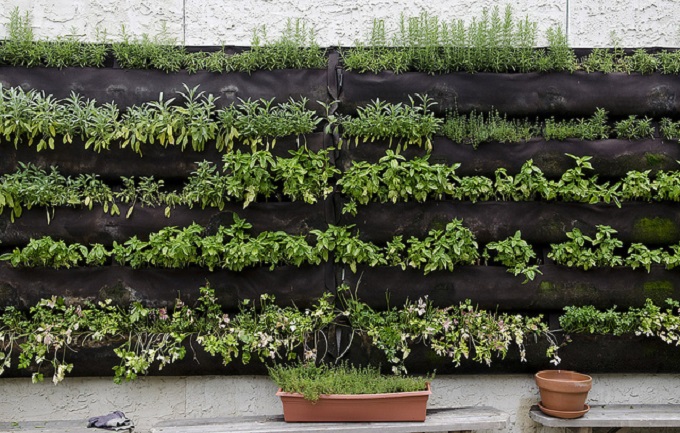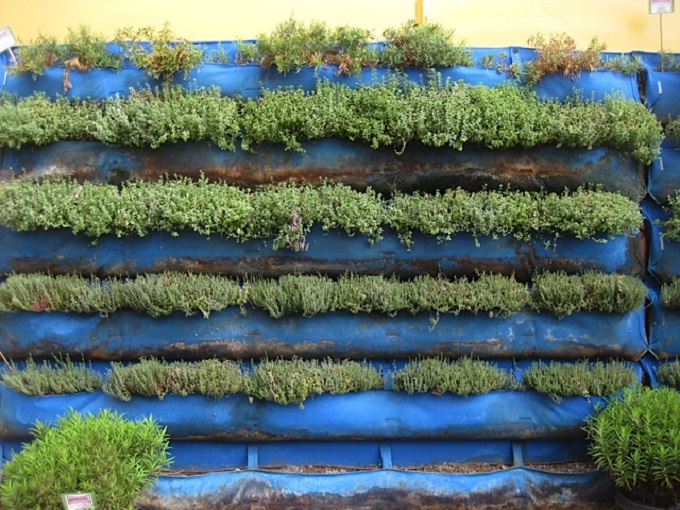 Do any of you grow your veggies or herbs vertically? Do you have any photos of established gardens working out well, or any horror stories of DIY builds gone wrong? Share the knowledge in the comments below, and we can all discuss, learn, and grow together.