Telephone wire as an art medium.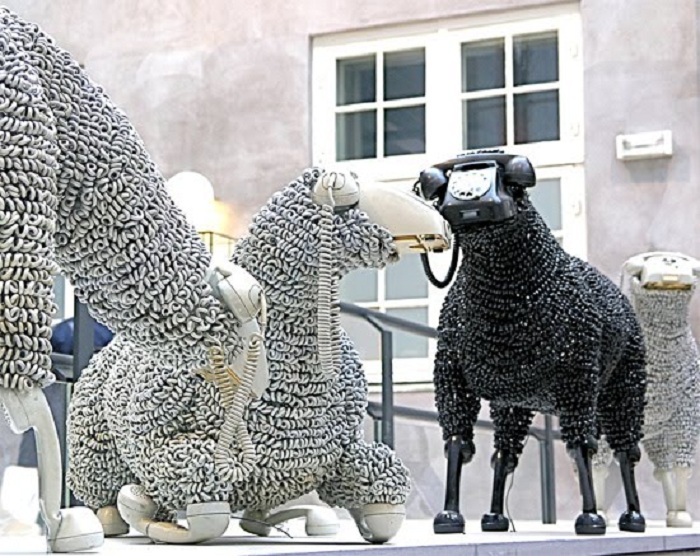 Telephone cord sheep by Jean Luc Cornec.
jeanluc.cornec.de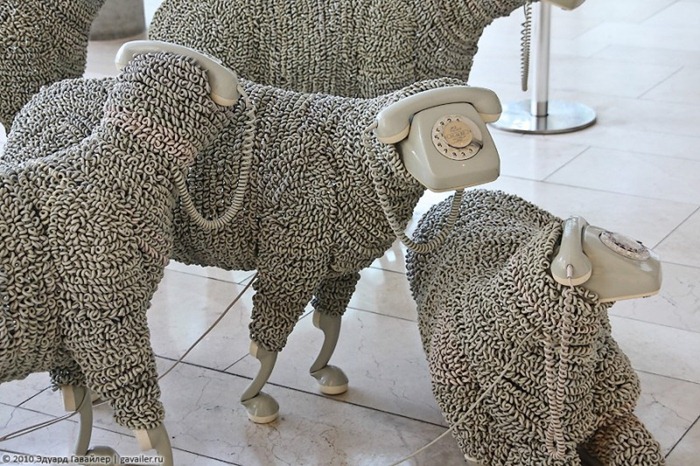 Telephone cord sheep at the Communication Museum, Frankfort, Germany. jeanluc.cornec.de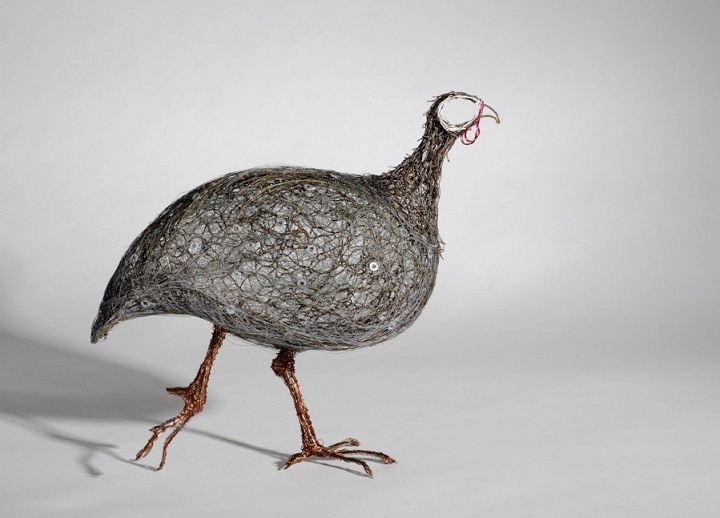 Telephone wire Guinea Fowl by Celia Smith.
celia-smith.co.uk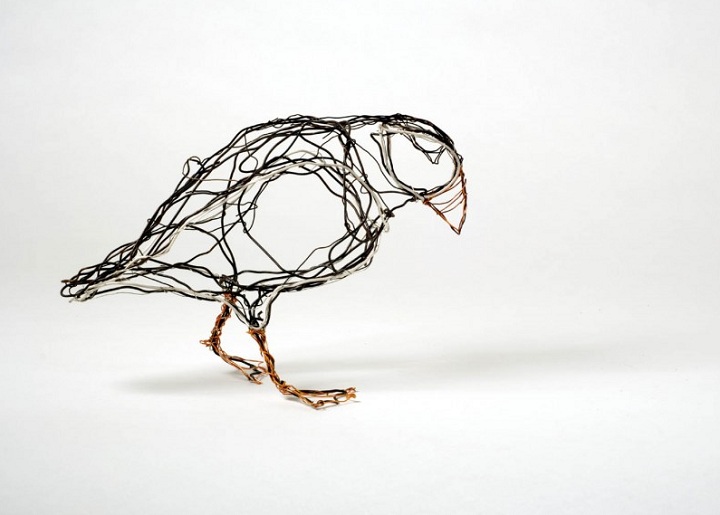 Walking Puffin. Telephone cabling and copper wire. celia-smith.co.uk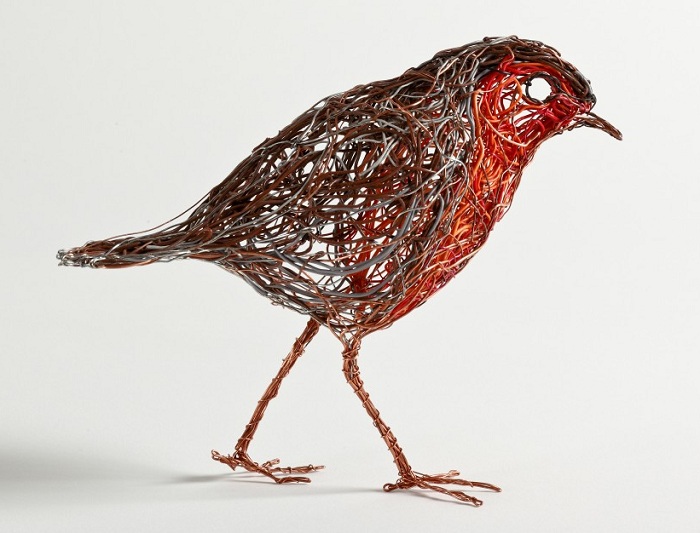 Telephone wire robin.
celia-smith.co.uk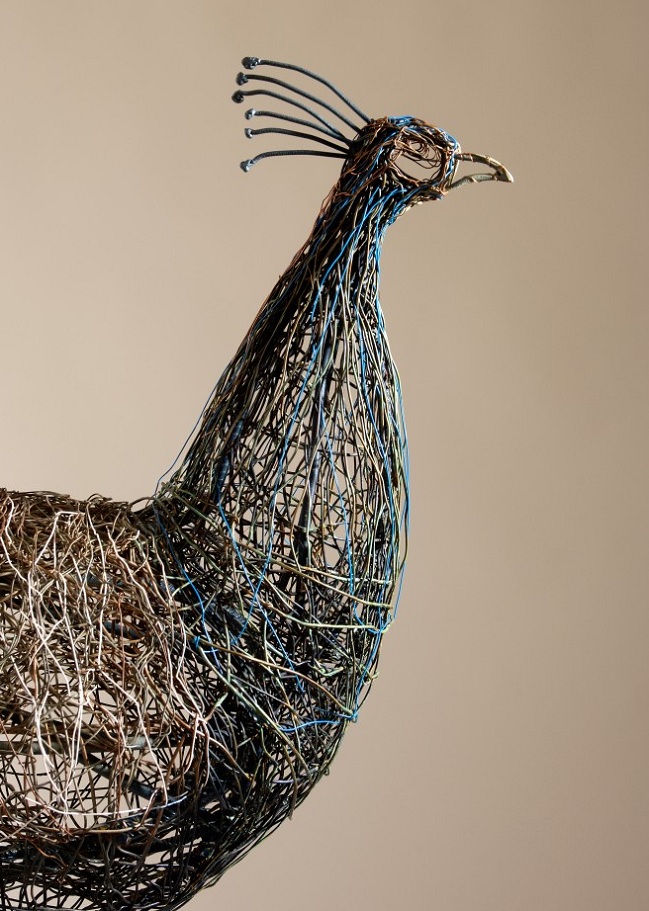 Telephone wire Peacock.
celia-smith.co.uk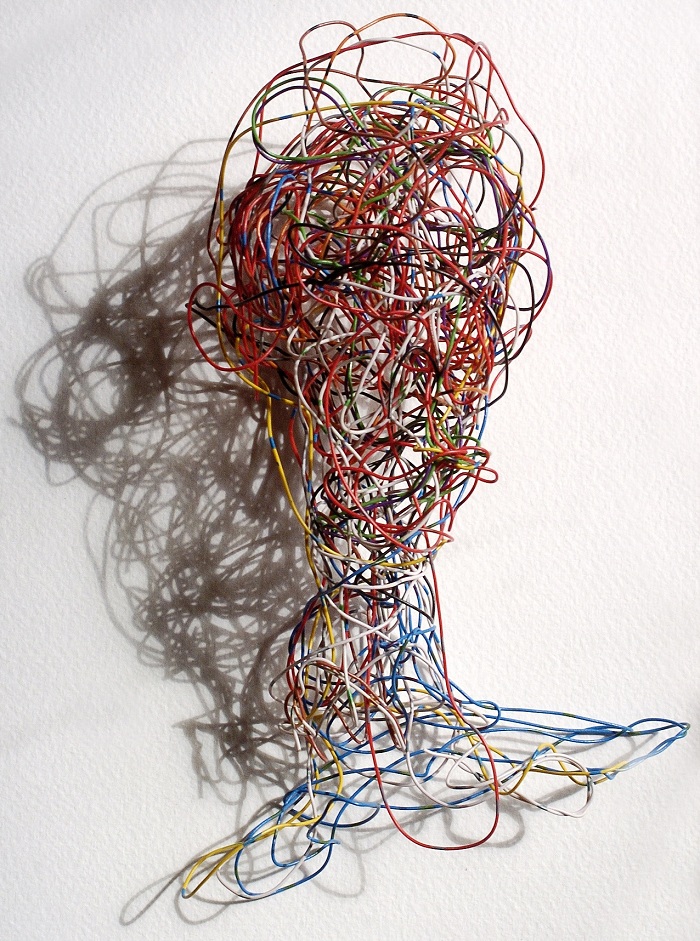 Telephone Wire Head
by Hilary J. Baker.
hilaryjbaker.com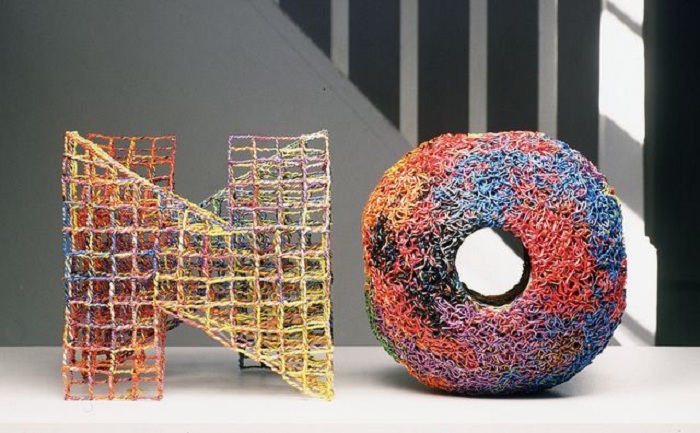 Affirmative No. Telephone Wire.
By Gyongy Laky.
gyongylaky.com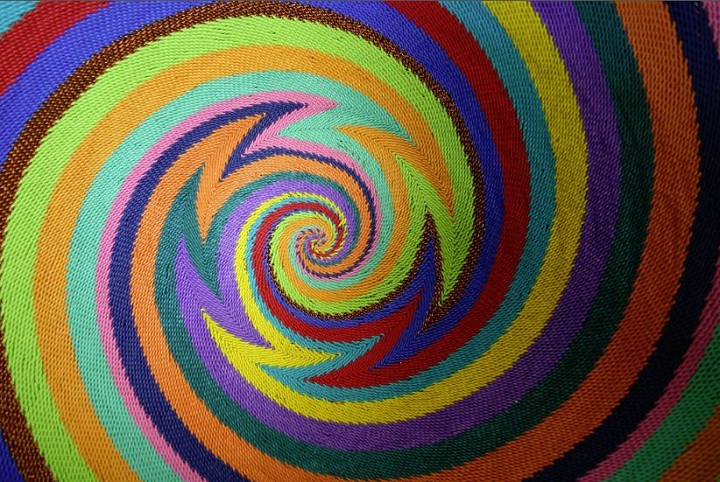 Telephone Wire Basket.
Photo by Karen Lotter.
www.ethekwiniweb.co.za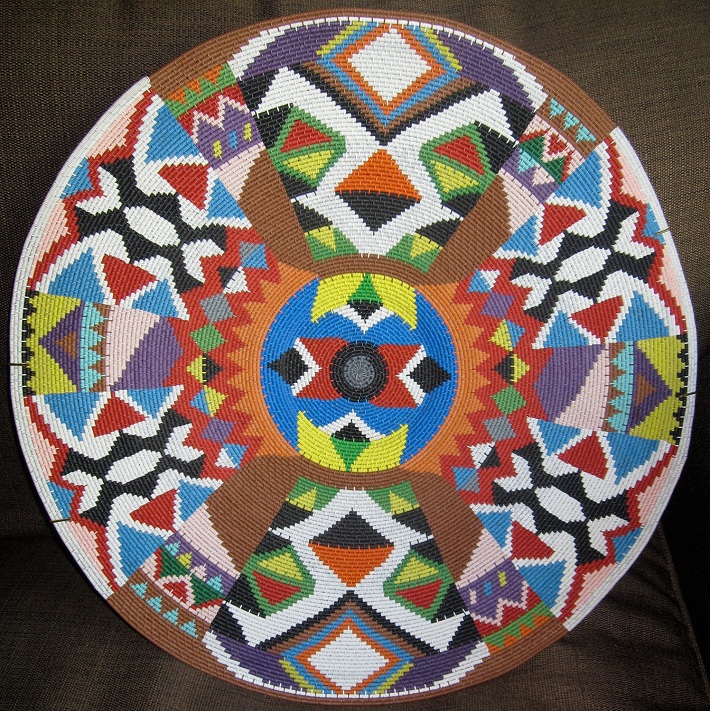 For centuries, South Africa's Zulu have been known for their long-lived, beautiful baskets woven from grasses and palm leaf. Some baskets were woven extremely tightly and were even used to store beer. Urban recycled telephone-wire weaving evolved from these traditional hand woven beer pots.

Telephone wire basket, South Africa.
World Designs.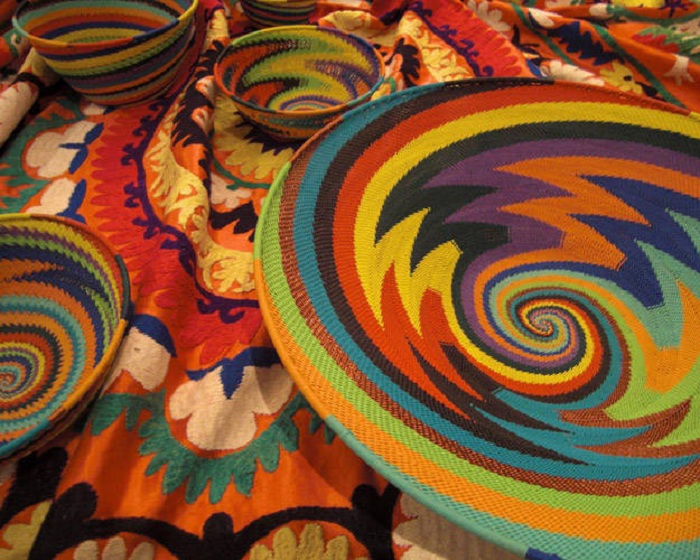 Telephone wire bowls, Durban, South Africa.
www.zenzulu.co.za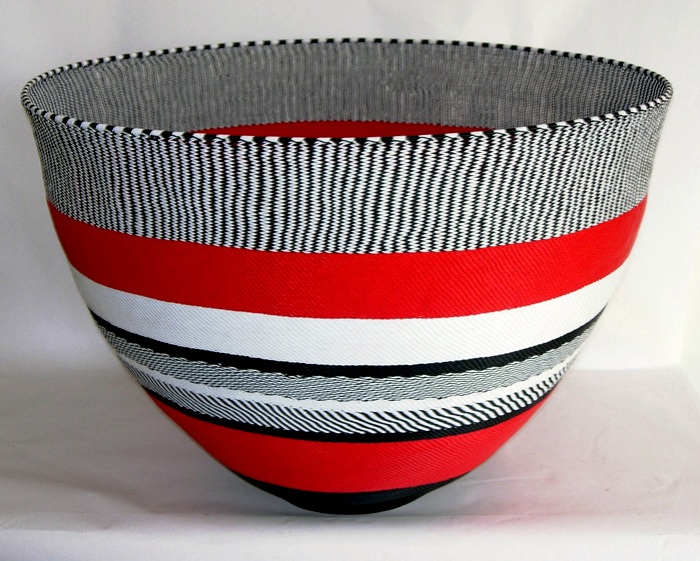 Telephone Wire Vessel. Signature Series.
www.zenzulu.co.za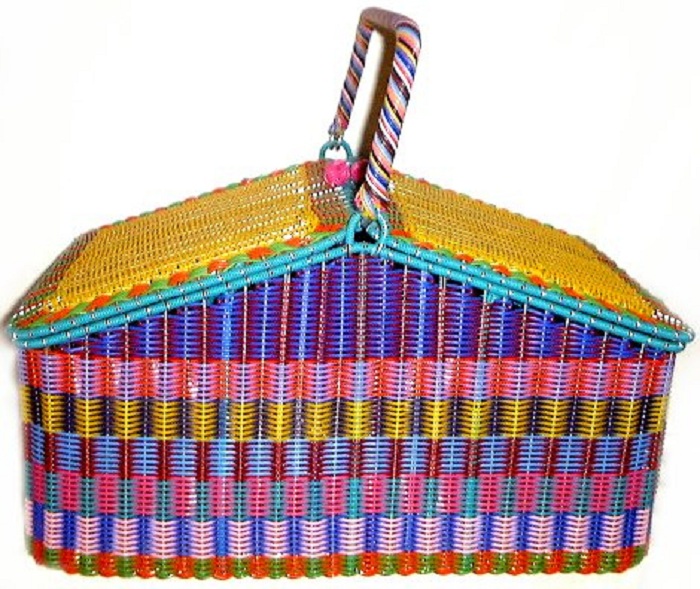 Telephone Wire Picnic Basket.
Handmade in Mexico. $170.
Easy cleaning. ecoxoxo.com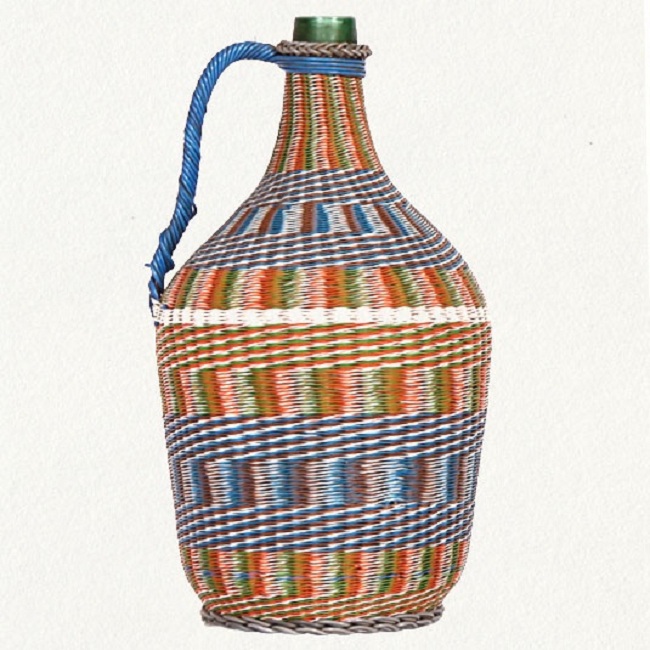 Defiance Bottles – This intricate wire-wrapped carboy (fermenting bottle) was created in Hungary in the 1950s and 1960s. In an act of rebellion, citizens pulled down telephone wires to cut communication within the Communist government and then used the wire to protect their wine bottles. www.shopterrain.com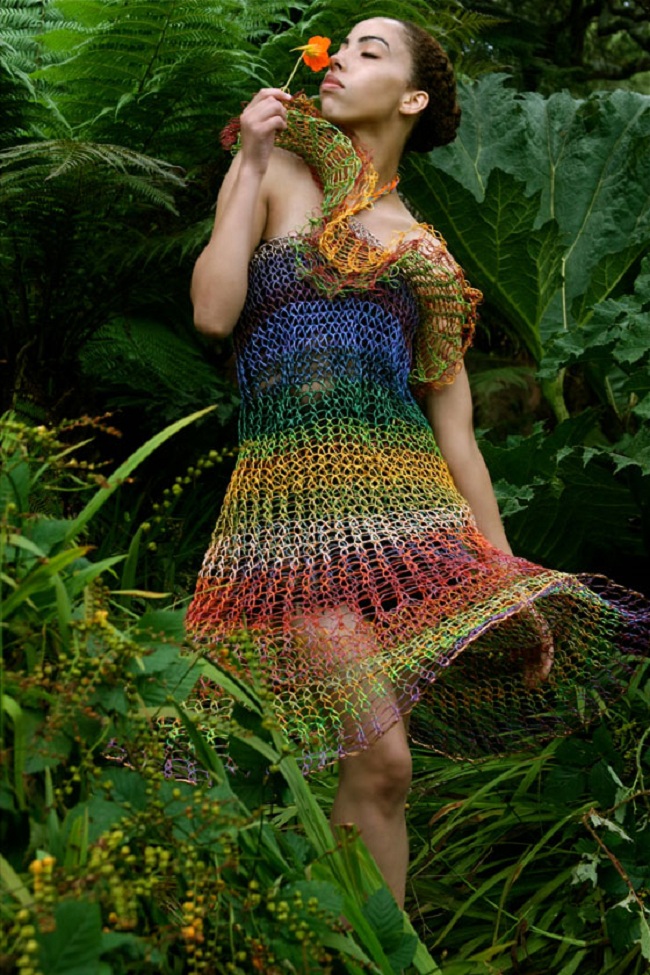 WireWear by Tuan Tran. Recycled telephone wire.
Has roots in Tuan's helping his grandfather weave fishing nets as a young boy in Vietnam. zhibit.org/tuantran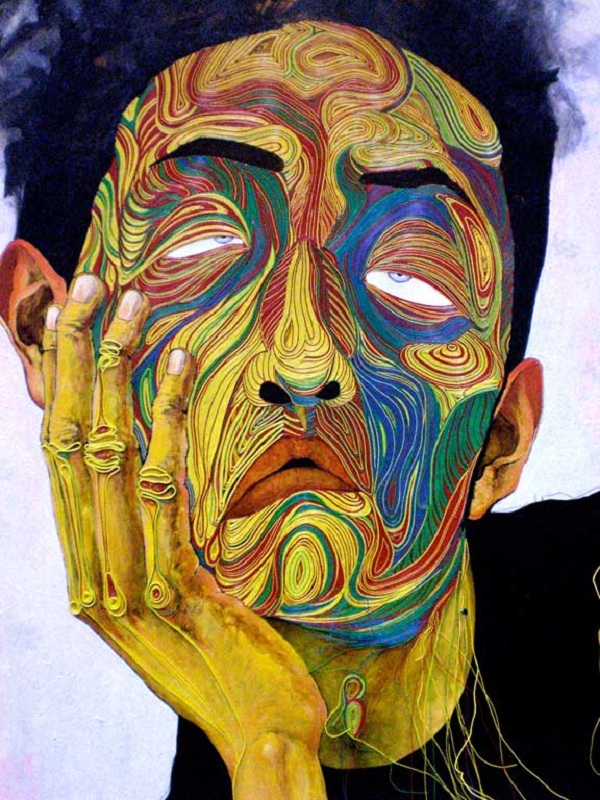 Telephone wire painting by Kiei Takano. After the death of the artist's father (who operated a telephone construction company), Kiei became fascinated with phone wire and began applying it to his art. www.facebook.com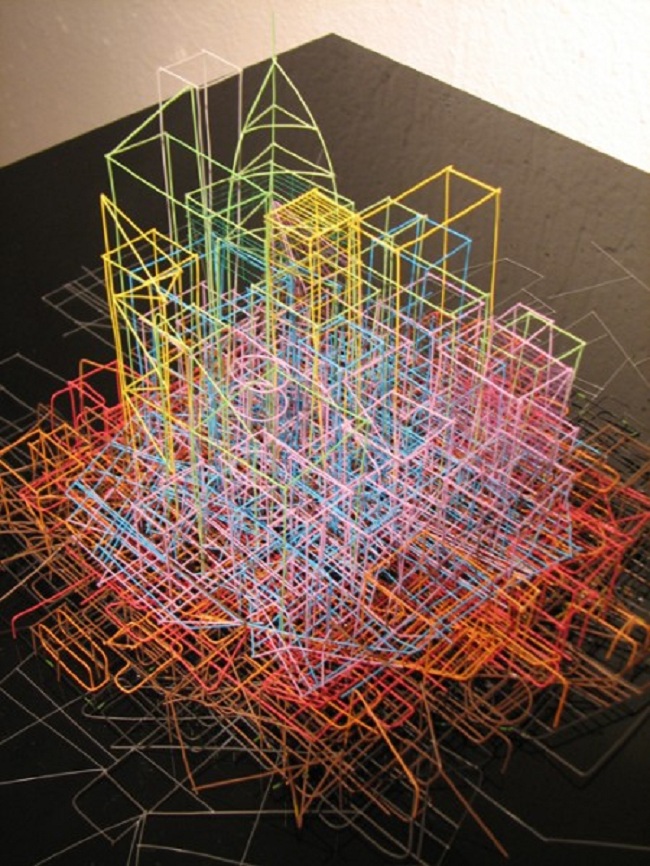 Untitled Drawing, multicore telephone wire, glue, black perspex, MDF, 60 x 60 x 30cm, 2008. By Maggie Madden. maggiemadden.com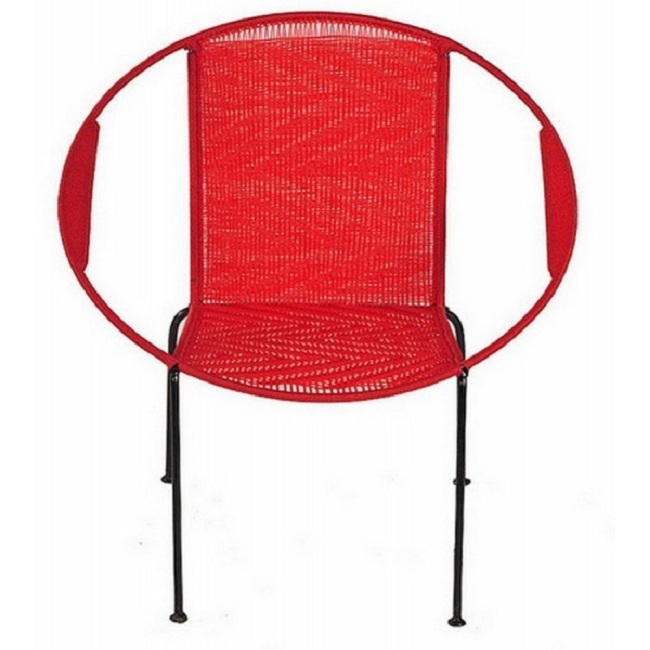 Telephone wire chair by MeubleSoLoft.
www.meublesoloft.com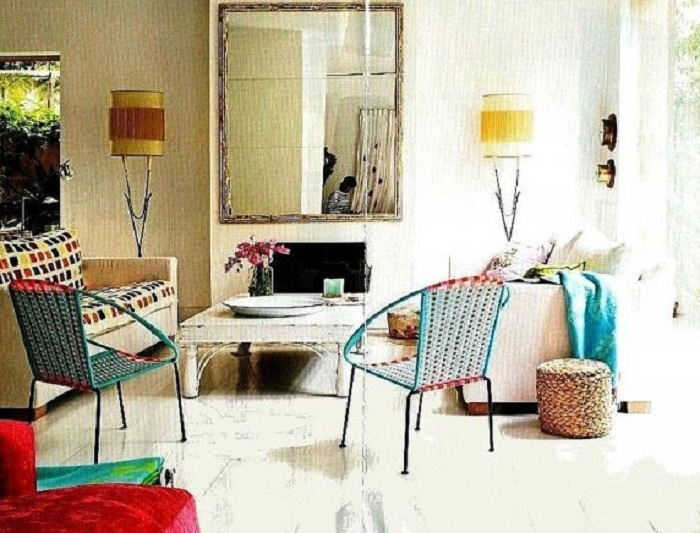 Telephone wire chairs by MeubleSoLoft.
www.meublesoloft.com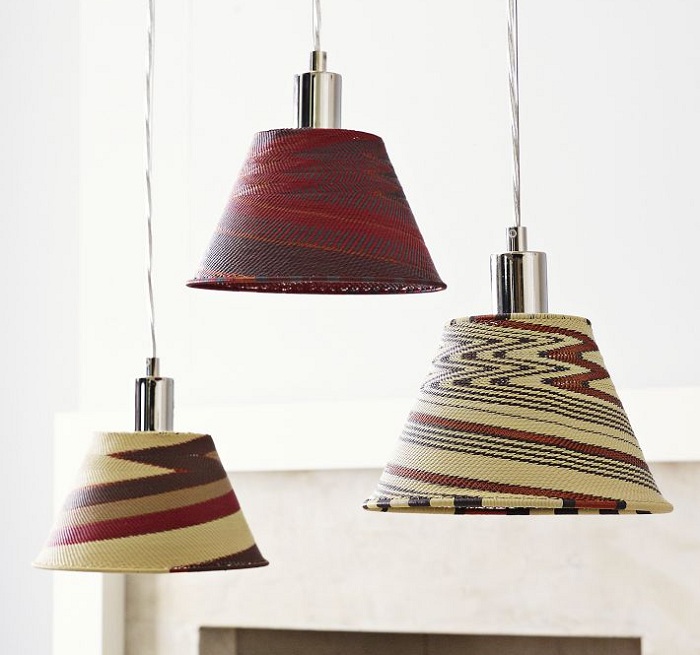 Telephone wire shades.
By West Elm.


Crocheted telephone cord baskets by Magda Van der Vloed. facebook.com/magda.vandervloed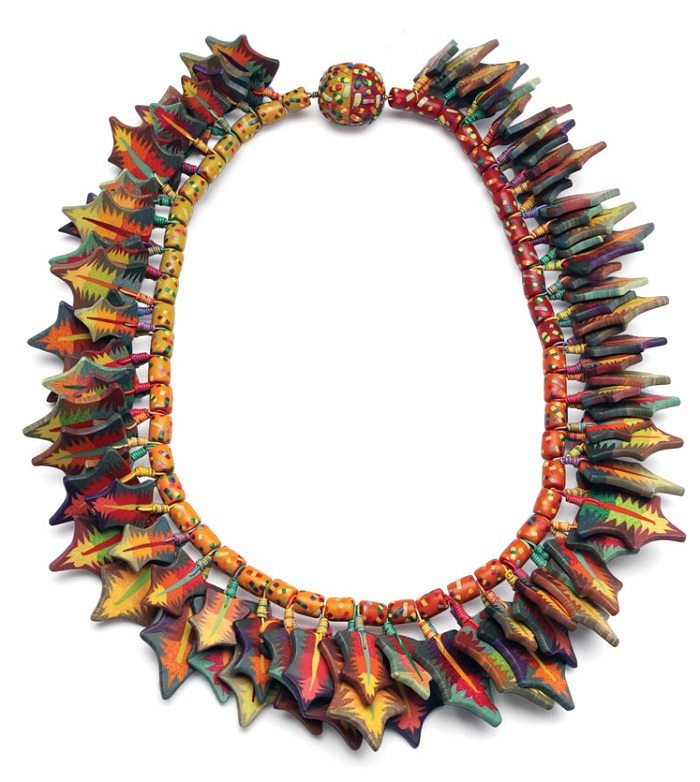 Pier Voulkos, the first to use telephone wire in jewelry construction. Telephone wire pressed into raw clay will permanently attach during baking due to the plastic coating. Fall Leaves Neckpiece, 1993; polymer, telephone wire. craftcouncil.org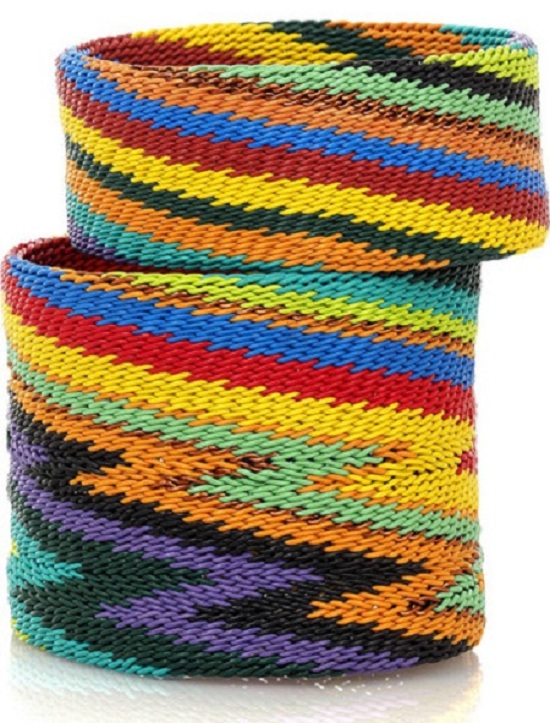 Telephone Wire bracelets.
giftswithhumanity.com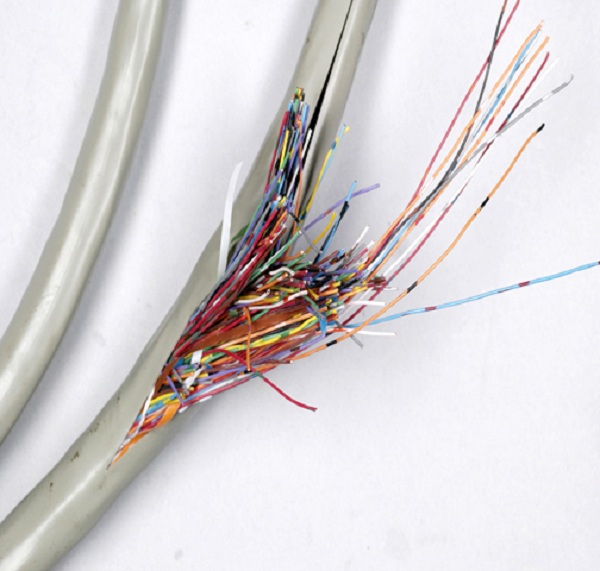 Telephone wire is plastic-coated copper within a thick sleeve. Inside that plastic lay 50 thin PVC-coated wires in all different colors. Sometimes they are striped. You can wipe the stripes off with acetone.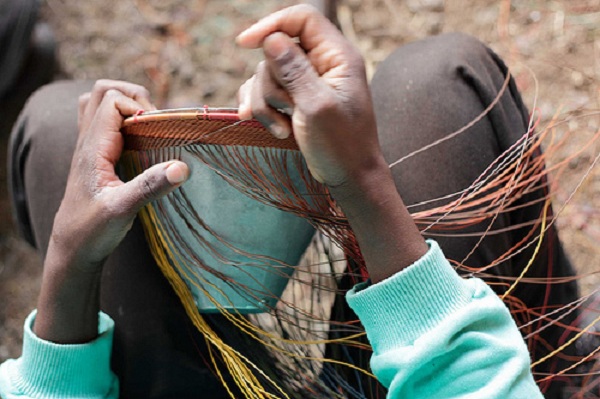 Fair-Trade means no child labor!
Sources for African Wire Baskets
www.indigoarts.com
www.worldfolkart.org
www.anansevillage.com
www.worldesigns.com
www.realfairtrade.com
How To Make Art With Telephone Wire
Wall Hanging: www.instructables.com