Wheego
Whip Life
All electric. 100 miles per charge, 5 hours to charge, top speed 70 mph. MSRP $32,995. Qualifies for Federal and possibly State and Local Tax Credits. ($7,500 federal tax credit for electric vehicles.) Final assembly in California. Company is based in Atlanta, Georgia. www.wheego.net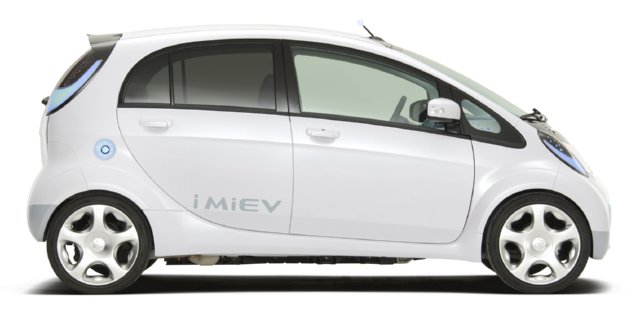 MiEV
(Mitsubishi innovative Electric Vehicle)
Mitsubishi's electric version of its award-winning "i" minicar. The MiEV i uses a 16 kilowatt-hour lithium-ion battery pack — one-third smaller than the LEAF. Its 47-kilowatt motor provides 63 horsepower for a max speed of about 80 mph, with a range of roughly 75 – 85 miles. About $35,000. Available in Japan, the UK, Ireland, and Oregon. www.mitsubishi-motors.com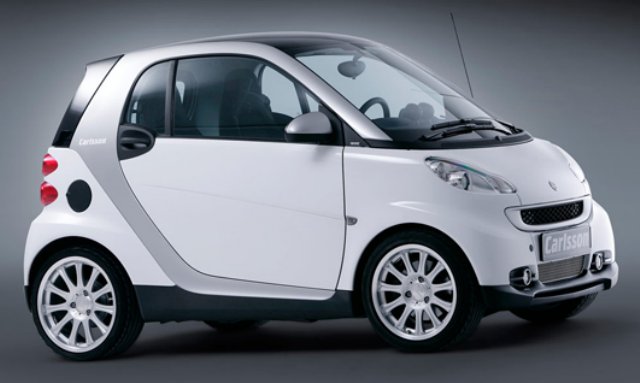 Smart fortwo electric drive
(or Smart ed) by Daimler Motors.
A battery electric vehicle version of the Smart Fortwo micro car. 16.5 kWh lithium-ion battery. The range of a fully-charged battery is up to 135 kilometres (84 miles). Top speed: Deliberately limited to 100 kilometres per hour (62 miles per hour). Currently on roads being tested. Mass production begins 2012. "The maintenance costs are considerably lower than those of a smart with a combustion engine as the battery, motor and other components of the electric drive are maintenance-free." Says the Daimler 2nd generation smart ED press release. www.smart.com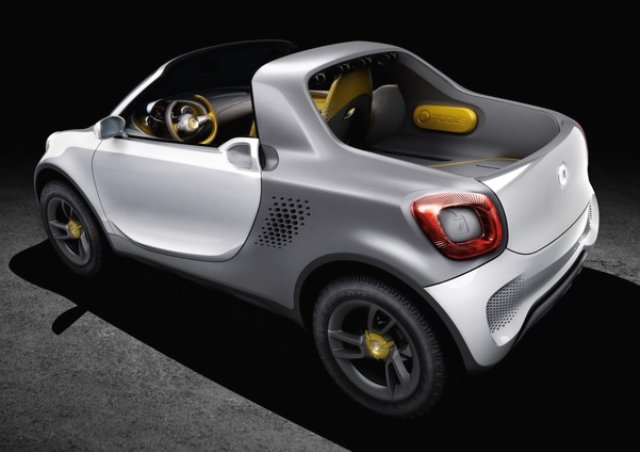 Smart for Us
(pick-up truck) by Daimler Motors.
It has a 55-kilowatt magneto-electric motor. Its lithium-ion battery can be fully charged in less than eight hours. The truck is 139.6 inches long, nearly three feet longer than Smart's traditional "fortwo" car. The "for-us" can go up to 80 mph. www.smart.com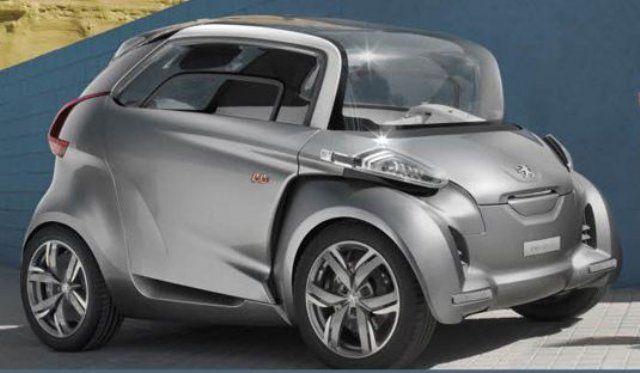 Peugeot BB1
A "full electric vehicle that reinvents the automobile in every way: architecture, style, interior design, drive, connectivity – while all the time respecting the environment." The BB1 is powered by an electric motor placed inside the rear wheels which deliver 20 HP and accelerates from 0 to 30 KPH in 2.8 seconds, and from 30-60 KPH in 4. Lithium-ion battery pack with a range of 120 km. Seats four people, yet just 2.5 metres long, as the rear passengers sit in tandem. Being tested. www.peugeot.com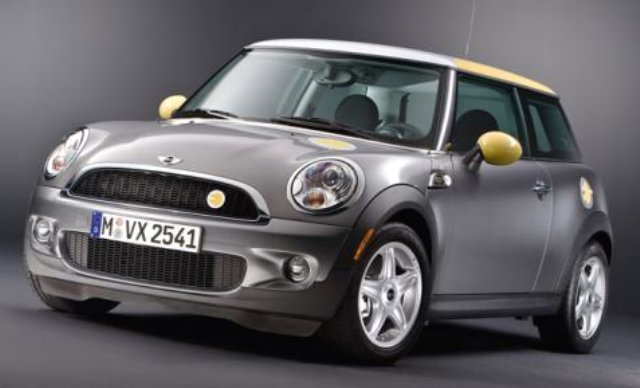 Mini e
The Mini E is an all-electric powered version of the BMW Mini. The Mini E has achieved the longest trip in its car class to date, achieving 147.3 miles. Drive is sent to the front wheels. The Mini E employs a lithium-ion battery pack with an overall capacity of a 35 kilowatt-hours (130 MJ). The batteries weigh 572 pounds (259 kg) and replace the back seat. Top speed is electronically limited to 95 mph (153 km/h). The car's range is 156 miles (251 km) on a single charge under optimal conditions. Currently being leased to a select few. www.miniusa.com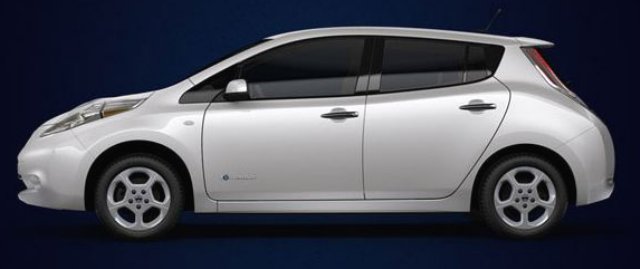 Nissan Leaf
2011 European Car of the Year. The Leaf uses a front-mounted electric motor driving the wheels, powered by a 86 megajoules (24 kW·h) lithium ion battery pack rated to deliver up to 90 kilowatts (120 hp) power.
Related Post: Biofuel
A top speed of over 150 km/h (93 mph) — 0 to 60 mph (0 to 97 km/h) in 9.9 seconds. US EPA found the Leaf uses 34 kWh/100 miles or an equivalent of 106 mpg-US in city driving. Has shown a top range of 138 miles. Available sporadically worldwide. $ 32,780.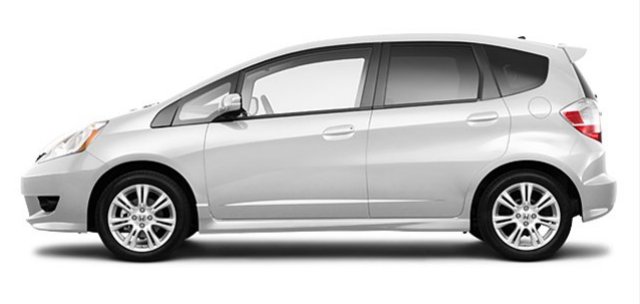 Honda Fit EV
Honda's all-electric version of the Honda Fit subcompact hatchback. Will have a 100-mile range from a lithium-ion battery pack with a top speed of 90 mph. The option of three drive modes: Eco, Normal, and Sport. In Sport mode, Honda claims the Fit EV will deliver the acceleration of a 2-liter gas engine. Globally available in 2012.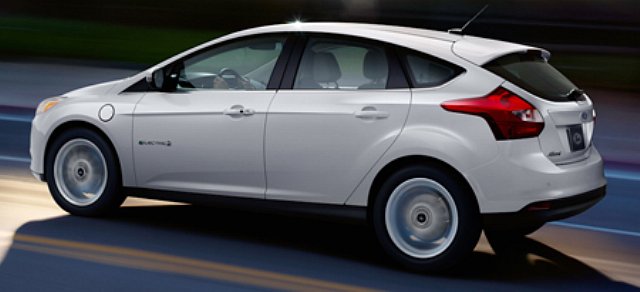 Ford Focus Electric
Ford's first all-electric passenger car. The Fiesta will be available in electric a year after the Focus. The all-electric Focus is capable of fully recharging in three to four hours at home using the available wall-mounted 240-volt charge station. Ford says the Focus Electric will launch in late 2011 and is designed to offer enough range to cover the majority of daily driving habits of Americans. It will offer a mile-per-gallon equivalent better than Chevrolet Volt and competitive with other battery electric vehicles. With a top speed of 84 mph (136 kph). Available 2012.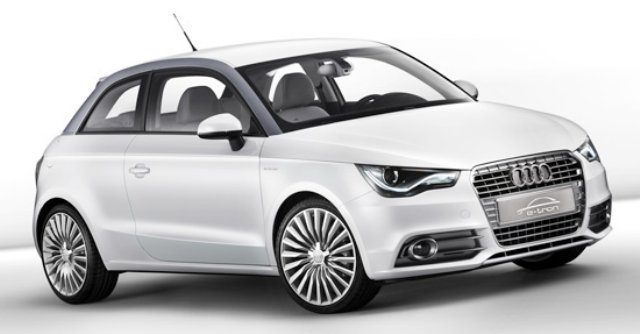 Audi A1 E-tron
Audi is calling the A1 E-tron a "Mega City Vehicle". The A1 E-tron has an output of 102 horsepower and a range of more than 31 miles in city traffic. "When the battery's energy supply is exhausted, it is recharged by an exceptionally compact 'range extender' consisting of a single-rotor Wankel engine and an electrical generator with a charge rating of up to 15 kw," said Audi in a statement. The device gives the A1 E-tron an additional range of 124 miles. Winner of the "e-car-award 2010". Testing – not yet available… www.audiusa.com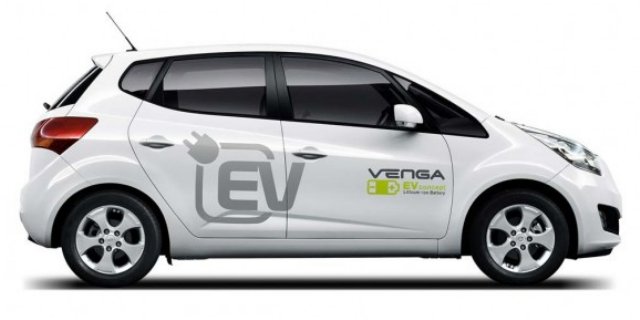 Kia Venga EV
The Venga EV concept car is identical to the regular Venga B-segment MPV but features an electric motor producing 80 kW and maximum torque of 280 Nm. Venga EV is capable of accelerating from standstill to 62mph in 11.8 seconds, and reaching a top speed of 87 mph. Venga EV includes a twin-pack 24 kWh battery using innovative LiPoly (Lithium Ion Polymer) technology that offers numerous advantages over other battery types, and provides a driving range of 112 miles on a single charge. Under the quick recharging cycle (50 kW) the battery can be recharged to 80 percent of its capacity within 20 minutes. Testing, availability date not yet known… autoblog.com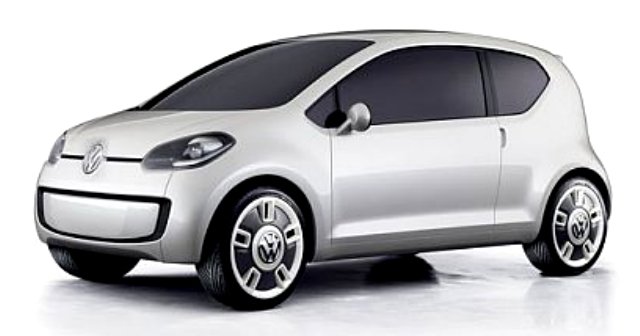 Volkswagon E-Up!
Spacious compared to some — three adults and one child can fit into this a 10.5 foot minicar comfortably. A top speed of 84mph — 0 to 30 in 3.5 seconds. The 18 kWh battery pack can deliver up to 80 miles of range from a single charge. Available in 2013. ev-database.org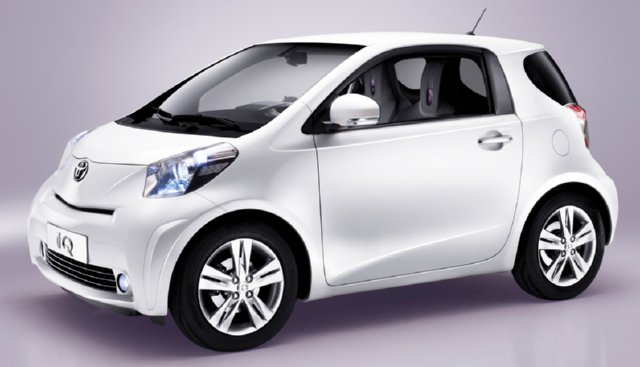 Toyota iQ FT-EV
FT-EV concept is a fully electric vehicle based on the Toyota iQ's highly compact, 4-passenger platform. Its electric motor generates 45 kW and 160 Nm at 2690rpm, with a top speed of 110km/h, and a range of 93 miles (150 km) before recharging. The EV will feature lithium ion batteries which will provide power to four in-wheel motors. Available in 2012. Originally found at "pressroom.toyota.com/pr/tms/toyota/maintain-pace-broaden-scope.aspx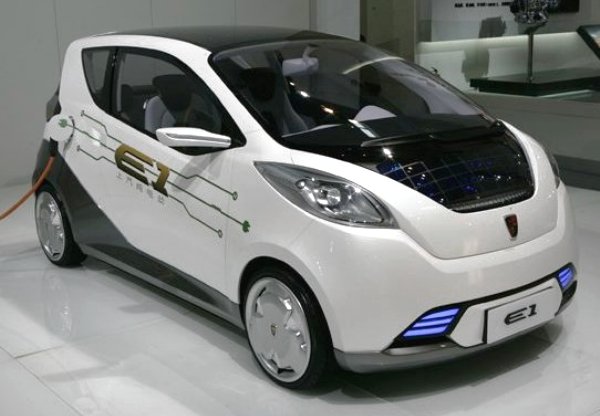 Rowe E50
The 118-mile-range E50 is an electric car intended for production in China this year, for the Chinese market only. The design is very close to the Chevrolet Spark EV with four seats, it has a maximum speed of 130 kph for a range announced at 190km thanks to its Lithium Iron Phosphate battery pack, fast charging (at 80%) takes 30min (Amperage not specified) and a full charge 8 hours on a conventional plug. Maker: SAIC, Originally found at "autonews.gasgoo.com/china-news/saic-to-sell-pure-electric-roewe-e50-on-retail-mar-120229.shtml"
And now for something a bit more colorful…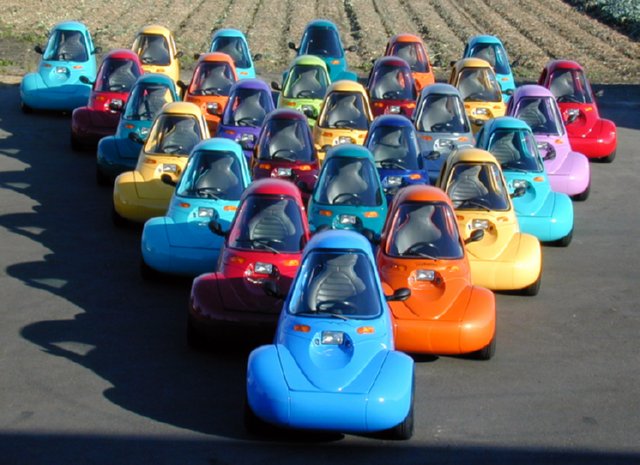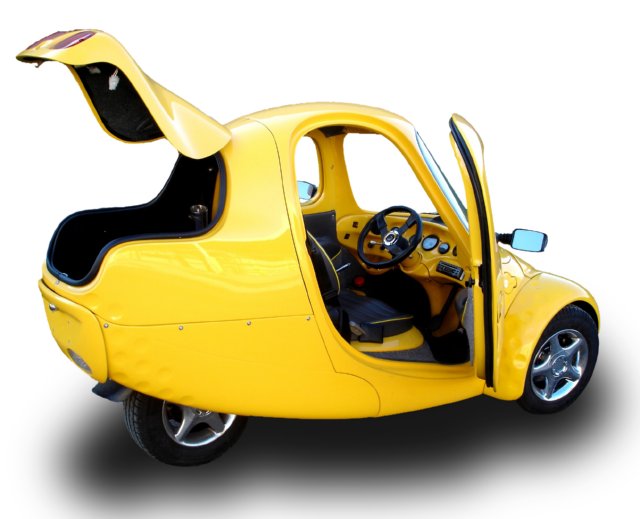 Myers NmG
(No more Gas)
This three wheeled electric vehicle registers as a motorcycle yet has a 6 cubic foot trunk. With power windows and tilt steering wheel. Can reach 75 mph. Lithium battery gives a 60 mile range. Many colors to choose from. Yours today for $ 29,995. Ships from and made in Tallmadge, Ohio. www.myersmotors.com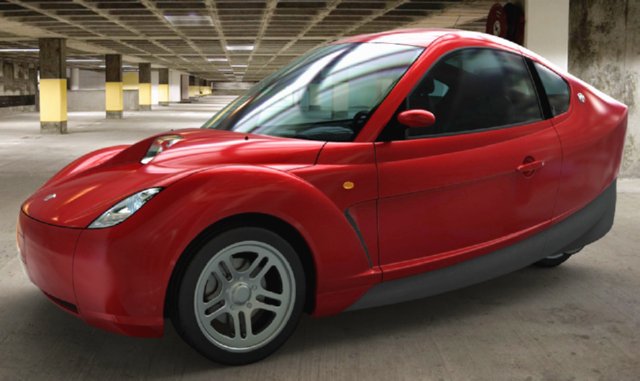 Myers NmG 2
(No more Gas)
A two seat version of above. Also $29,995. www.myersmotors.com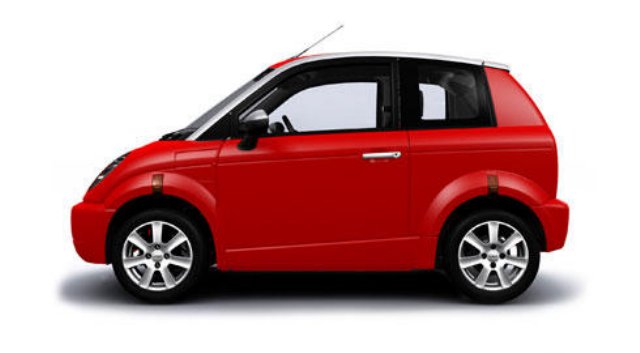 Think City
Something a bit more spacious? The THINK City reaches speeds of 68mph (110km/h) and covers up to 99miles (160km) on a single charge from a regular household socket. The THINK City was put in serial production in 1999, supported by Ford Motor Co. Ford sold their interest in 2003. The company was bought by Norwegian investors in 2006. Available throughout the EU. Think North America began manufacturing at the Magnum Drive plant located in Elkhart, Indiana in November 2010. $ 34,000. Originally found at thinkev.com/Gallery/THINK-City-in-the-US2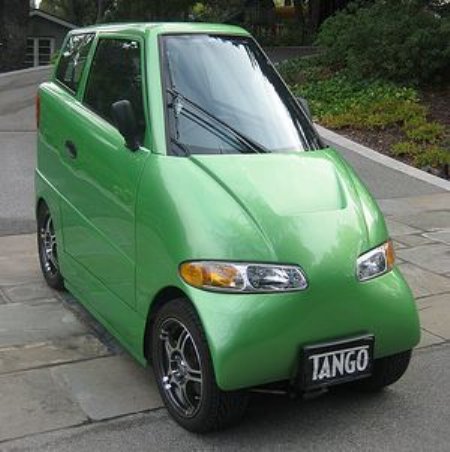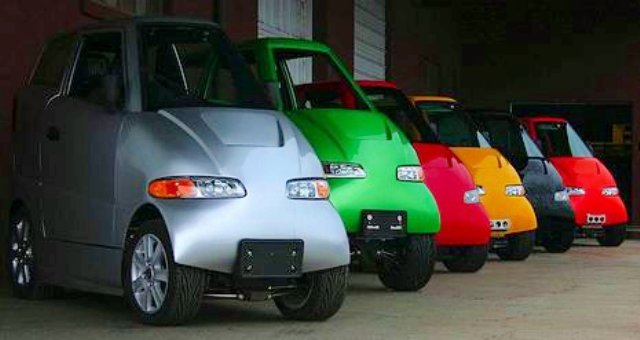 The Tango
The Tango is an ultra-narrow electric sports car designed and built by Commuter Cars, an American company based in Spokane, Washington. Accelerates from 0-60 mph in under four seconds and can reach over 130 mph with no gear shifting. The Tango only takes up one-quarter of a standard parking space and is able to park sideways in many cases. Has a roll cage and 4 times the side protection bars of the largest SUV. Its 4-point harnesses, low center of gravity, and weight combine to make the Tango extremely stable. 10 cubic feet of storage with the rear seat taken out. Delivered as an easy to put together kit. Fast charging. The first cars (T 600) sold for $108,000 – The new T200 model is expected to be about $40,000.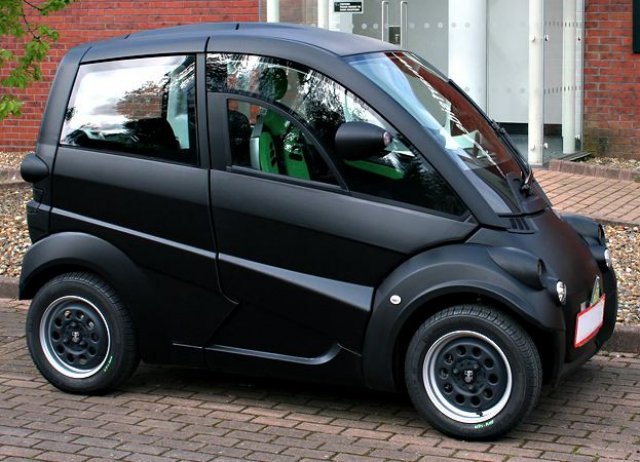 Gordon Murray T-27
The T.27 has a 25kW motor and a 12kWh lithium-ion battery pack. The total weight of the T.27 will be under 1500lbs. The range 80-100 miles. Top speed is 65mph and 0-60 in less than 15 seconds. Made of a lightweight composite recycled revolutionary istream body. In prior years Gordon Murray designed the McLaren F1. Looking for investors… www.gordonmurraydesign.com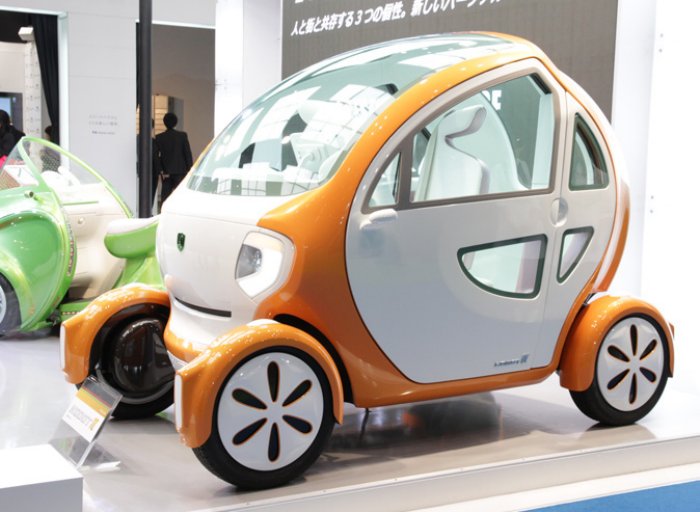 Kobot ll
2 seater, available 4th quarter, 2012.
Originally found at kowatmk.co.jp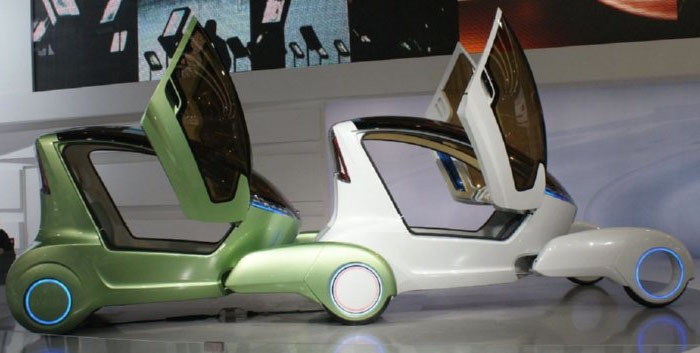 Chery's @Ant
A "road train" system where the individual cars can attach and detach when needed, forming one long snake that can make its way down the highway. The system, Chery says, works like cloud computing. The cars can 'see' each other when they are in the same area. If the computers in each car find out both cars are going to the same destination they will connect automatically. A total of ten cars can pair up, where one car's rear wheels lock into the front wheels of another car, and easily seperate when one needs to go one's own way. www.carnewschina.com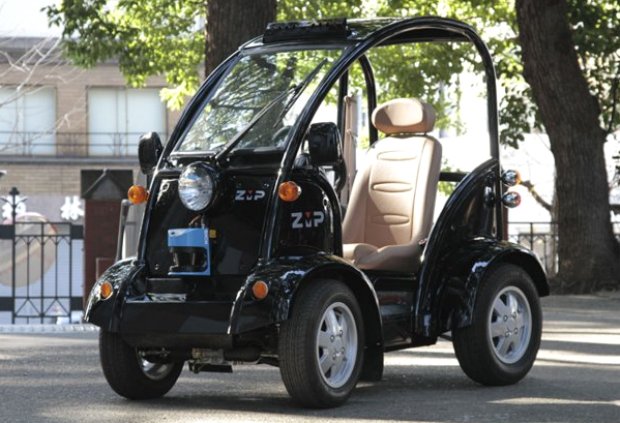 RoboCar MEV
An autonomous Electric Robot Car from ZMP, Japan. Perfect for city driving with a driver, or without! A top speed of 60km/h. The RoboCar MEV sells for $59,000 to $83,000 depending on options.
www.zmp.co.jp/en/ via www.en.akihabaranews.com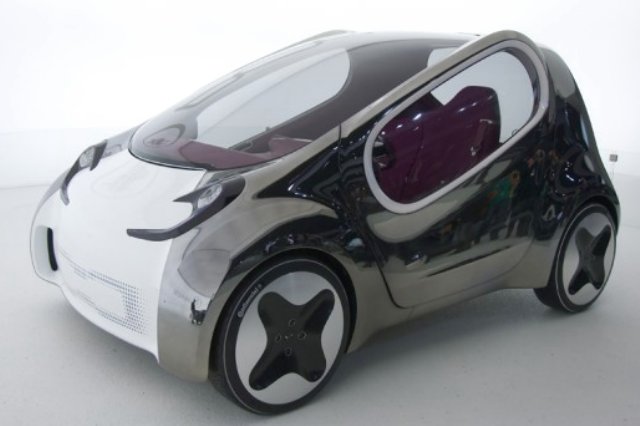 Kia Pop
Developed by Kia's European Design Centre, located in Frankfurt, Germany. The three-person Kia POP concept is powered by an electric engine with a power output of 50 kW and 190 Nm of torque. It can run on a single charge for about 160 kilometres (99 mi), with its power being supplied by compact lithium polymer gel batteries. Butterfly doors. Testing, not yet available.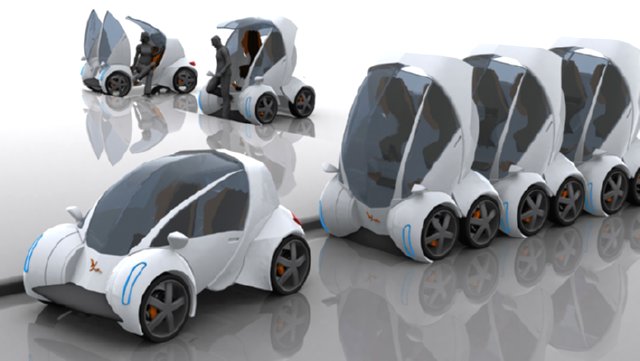 MIT City Car
This two-passenger folding electric vehicle is part of a 'Mobility on Demand' system where one will swipe their card at a station, unlock a car (similar to an airport luggage cart) and drive off to the car station nearest to their intended destination where they return the car to the end of the line. The moment the car is folded it starts to recharge. The MIT team is working with GM on a driveable model and believe the system is only four years away from street use!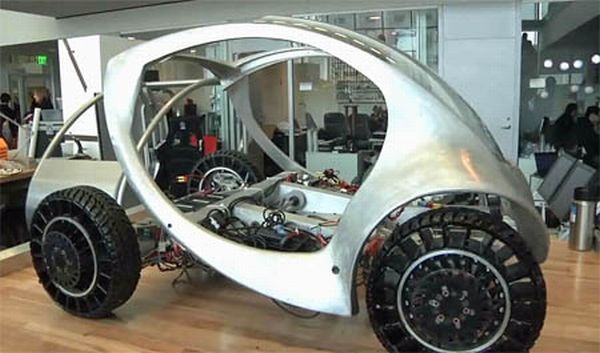 pic source
MIT City Car
Four years away! See www.cities.media.mit.edu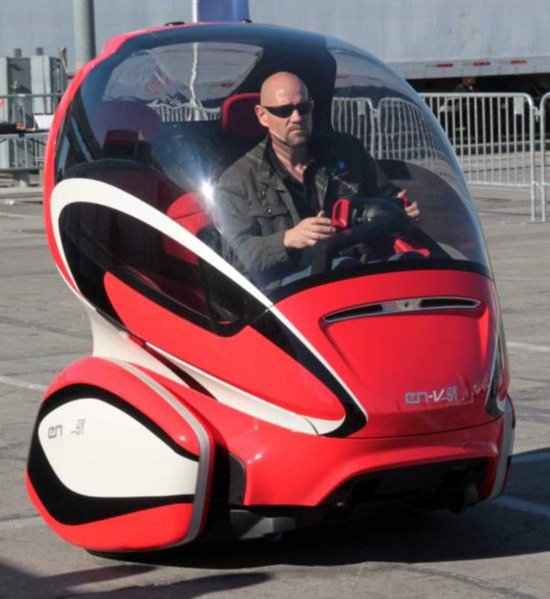 GM's EV-N
(Electric Networked Vehicle)
The 'Envy' is a collaborative effort by GM and China's SAIC. At only 5 feet by 5 feet the carbon fiber electric 'envy' will only be programed with a max speed of 24 mph. It will come with an option of 'autonomous driving' (the car drives itself). The Envy will most likely be introduced in Chinese cities first. Originally found at thegreencarwebsite.co.uk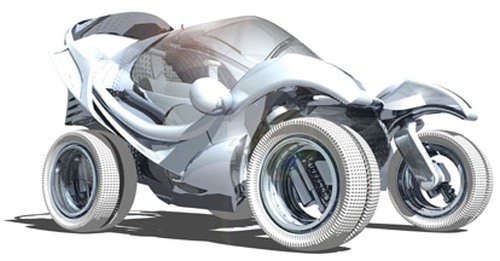 Mitchell Joachim
Has some fascinating designs on his website. He too is working with GM (he is one of the designers of the City Car above) — so we might see one of his designs on the road in the near future as well. Check out his eye-opening site www.archinode.com
McKinsey Quarterly
's research on "demand for electric cars in very large urban areas shows that plug-in hybrid electric vehicles and battery-only electric vehicles could account for 16 percent of overall new-car sales in New York, 9 percent in Paris, and 5 percent in Shanghai by 2015. That's true even with today's financial incentives and limited public charging facilities." www.mckinseyquarterly.com
The EU just revealed a plan to rid all conventionally fuelled cars from cities by 2050.