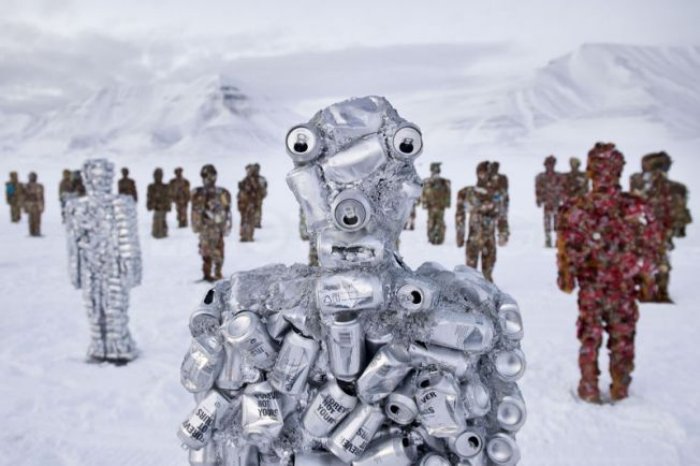 Demotix
In March 2011, Ha Schult installed his army of life sized trash people on the ice in the Arctic at Longyearbyen, Svalbard, Norway.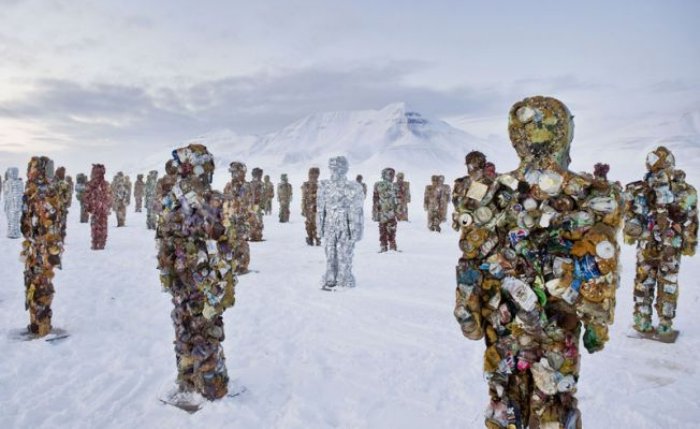 Demotix
They have traveled around the world, yet the floating, diminishing ice will be their last installment.

In 2007, they were in Rome, 1000 strong.
Pic: alessandro silipo www.flickr.com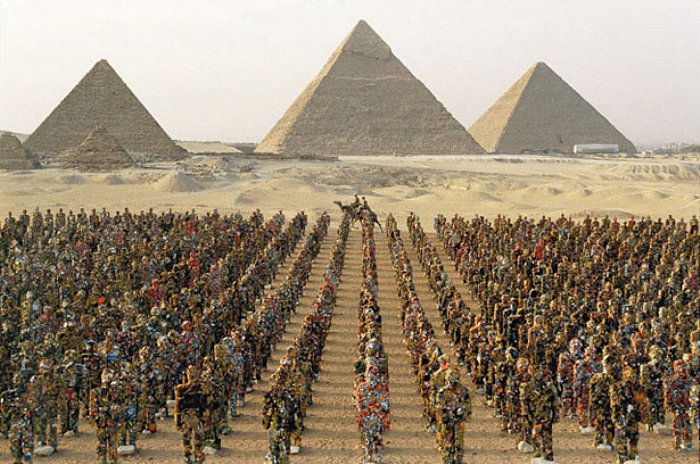 In 2002, in Gizeh, Egypt
www.funsnatcher.blogspot.com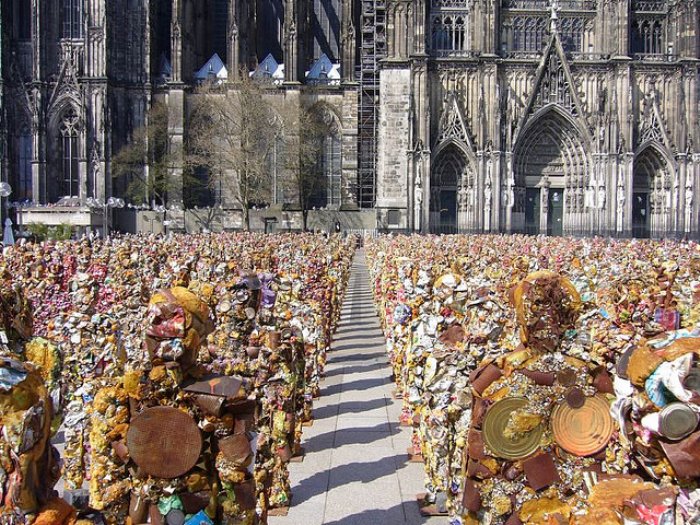 In 2006, the 1000 temporarily lost their individuality next to Cologne Cathedral.
Pic: sixx www.flickr.com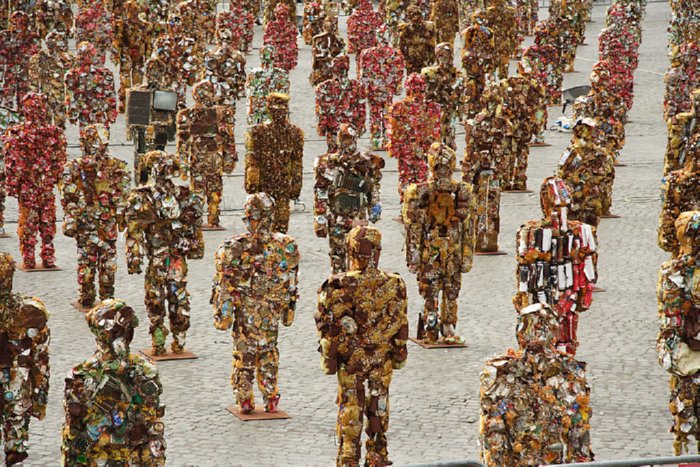 In Italy
Pic: Enzo D www.flickr.com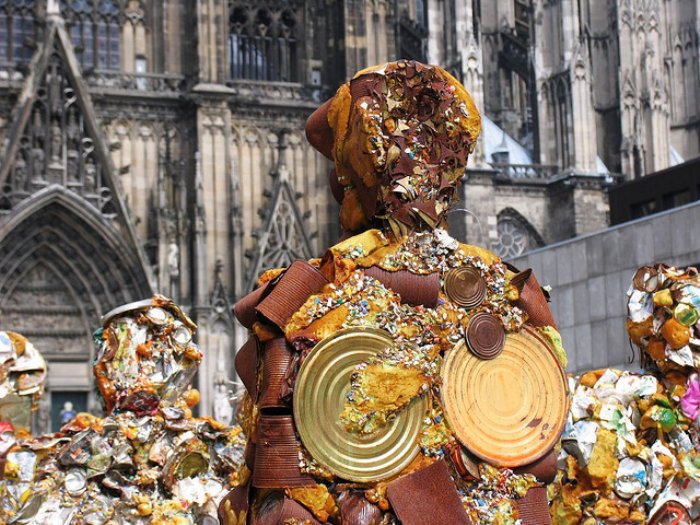 Germany
Pic: dsdsdsdsdsds www.flickr.com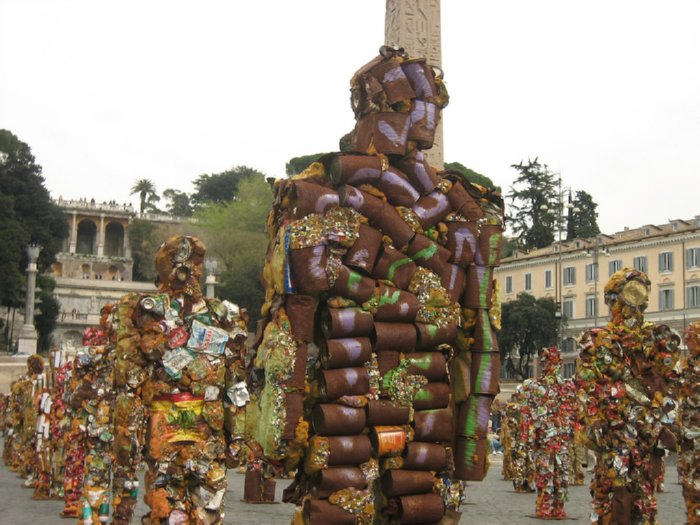 Italy
Pic: BlueBonsai www.flickr.com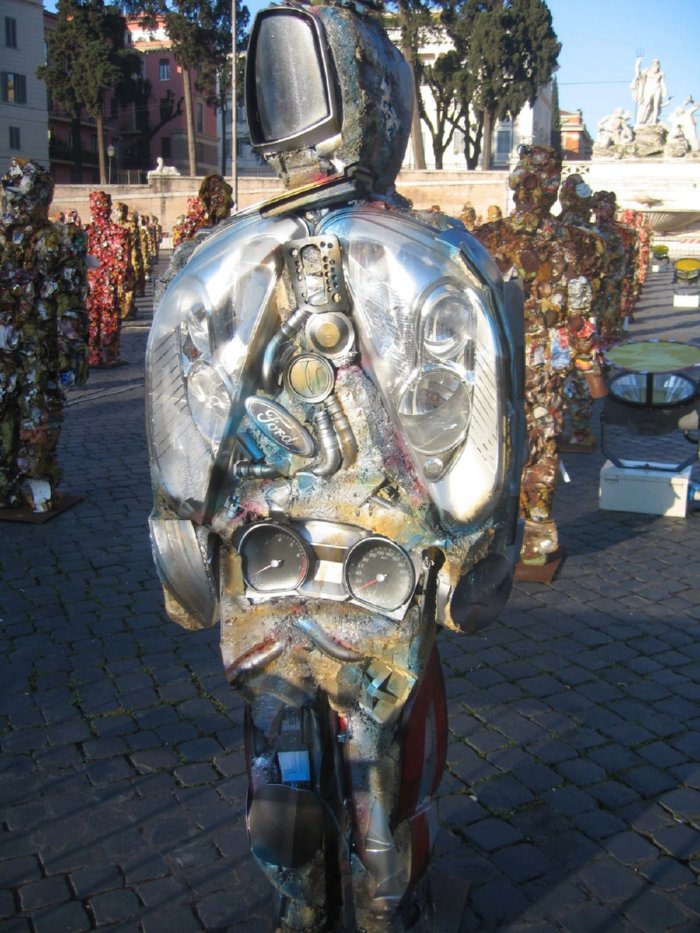 Italy
Pic: Roberto 1956 www.flickr.com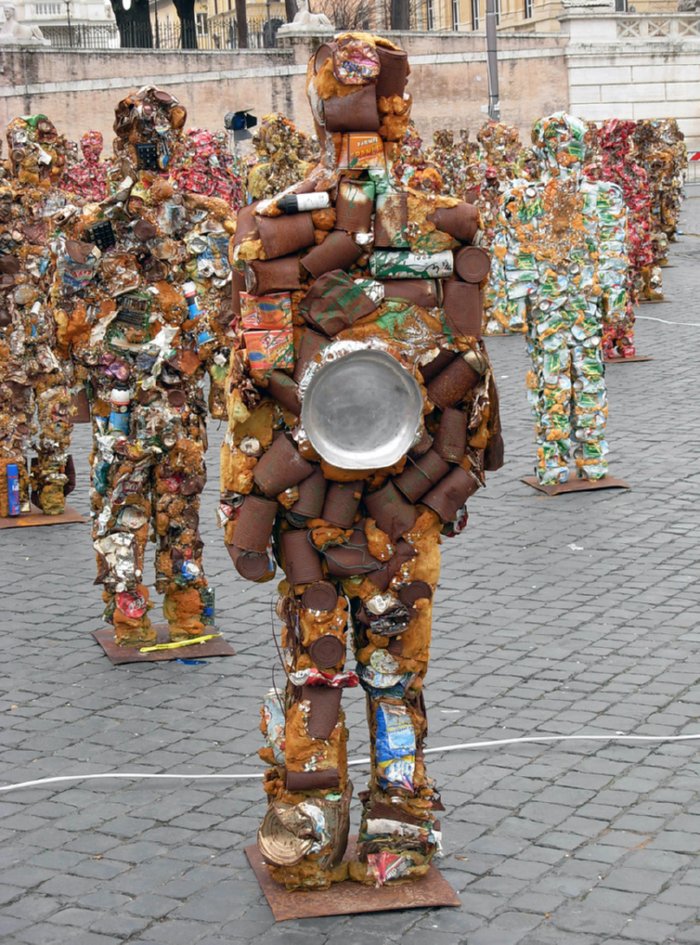 Rome, Italy
Pic: Linus1962 www.flickr.com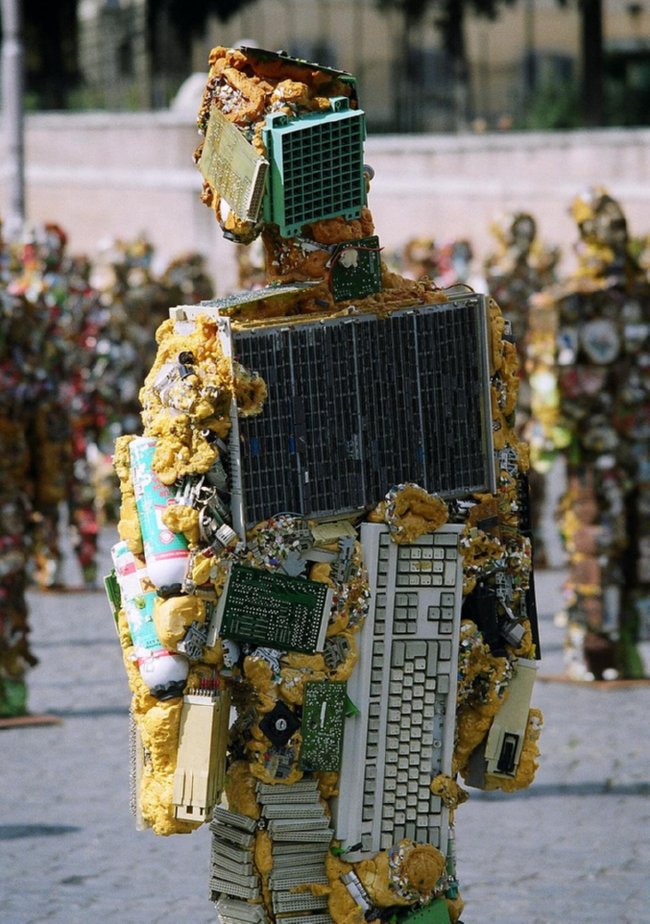 Carrying some heavy metal…
Pic: Daniele Muscetta www.flickr.com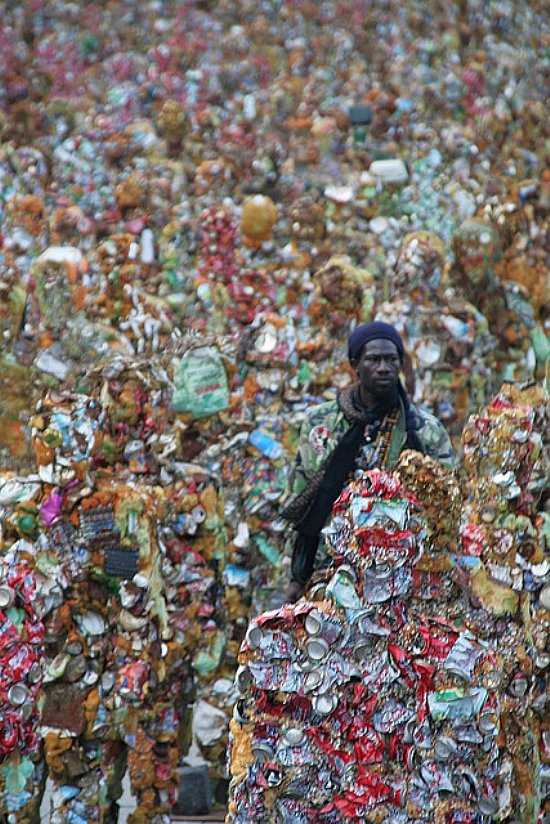 Cologne, Germany. Such a striking photo!
Chriz 71 www.flickr.com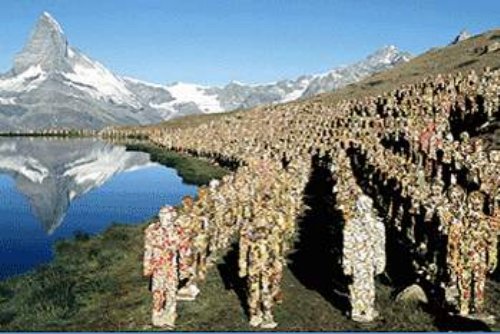 www.funsnatcher.blogspot.com
At the Matterhorn, 2003.

www.funsnatcher.blogspot.com
On the Great Wall, 2001.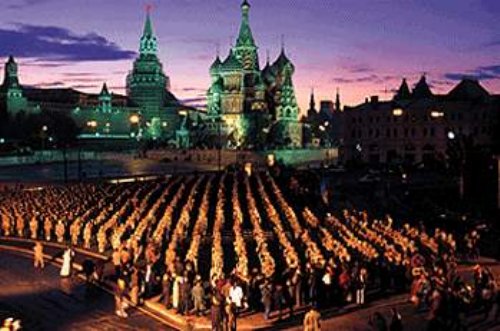 www.funsnatcher.blogspot.com
St Basil's Moscow 1999.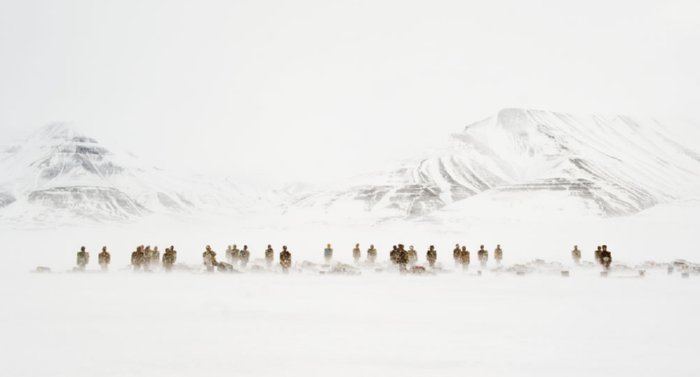 Demotix
Now they are blown by the wind.

Demotix
Buried by the snow.

Demotix
Sinking as the temperatures warm…
(I think this is a photoshopped image!)
"In 1969, Schult caught the attention of the world with his art action "Situation Schackstrasse." The happening consisted of covering a street in Munich with trash and paper, and police immediately arrested the artist. But that was only the beginning — the projects grew as Schult changed urban venues.
In 1976, he filled St. Mark's Square in Venice with old newspapers in an overnight action that surprised the authorities, Venetians and art lovers alike. In another work, for a car fetish show, he installed a mythical golden-winged Ford Fiesta on top of a column marking the entrance to the Cologne's City Museum, where it stands to this day. In New York, HA Schult hired a stunt pilot to 'crash' a Cessna into the garbage dump on Staten Island and, in 1983, he created a paper river in downtown New York, using old issues of the New York Times, with the North and South towers of the World Trade Center as a backdrop." His latest creation has been a Garbage Hotel set up in Spain made of beach debris. inspiredminds.de
It was in 1996, when German artist HA Schult, first came up with the idea of life–sized trash people as reflections of ourselves. The installation took more than six months and was done with the help of 30 assistants. The material for the project was collected at the municipal depot in Cologne, Germany. The "Trash People" are molded from tin cans, computers, car parts, plastics. Thus, the whole installation was made out of the waste we constantly produce every day. HA Schult delivers his picture of us, and our consequences to the planet. www.haschult.de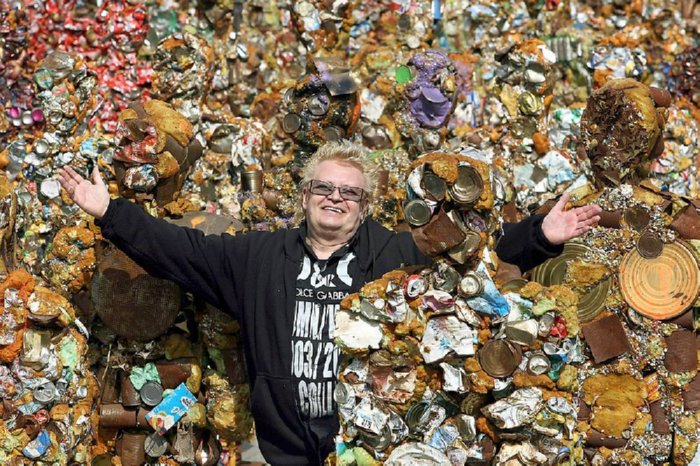 HA Schult