I don't know about you, but where I live, it isn't easy having a garden. The weather is unpredictable, and the seasons never want to behave themselves. It gets colder earlier and stays that way longer. You think that Spring has really sprung with days of warm sunshine and singing birds, and then you get freezing rain or even snow the next morning.
When you live in a somewhat unpredictable climate, it can be truly frustrating to try and deal with a gardening routine. Many plants might even die if you accidentally plant too soon. That is why it can really pay off to do an indoor garden or, at least, prepare for it indoors until you are really sure a garden is workable outside.
Here are five simple DIY projects for those who want to begin some indoor gardening. But the best part is that upcycled materials are used to do them!
1. Light Bulb Greenhouse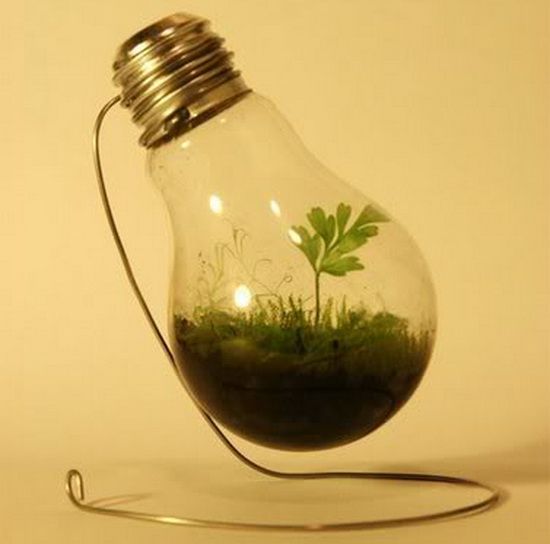 If you have something really tiny you want to grow for decoration, you can use clear light bulbs to do it. Otherwise, this is better for initial sprouting. The domed glass of the bulb makes the perfect isolated and enriched environment for your seeds to begin to grow.
Once they outgrow it, you could very carefully transfer it to a planter or garden, making it ready for when your weather actually permits. Don't worry about oxygen, as the closed-off area allows it to create its own ecosystem.
2. Phone Book Seedbed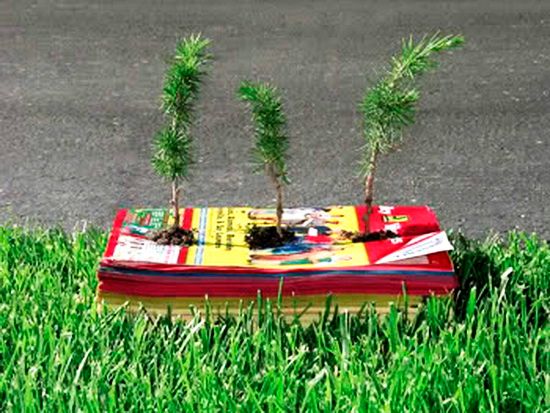 Who actually uses phone books anymore? Despite their lack of use thanks to the Internet, which everyone and their grandmother now have access to, they keep showing up on every doorstep once a year. Don't just toss them out – turn them into a gardening tool! Being biodegradable, they make a great addition to any garden as a seedbed. Just cut out portions to fill with dirt for planting starter seeds. It will help keep the plant straight as it grows.
3. Recycled Terrariums

These are adorable terrariums made out of recycled apothecary jars. Using small nursery plants and any lidded jaw you can find at a craft or secondhand shop, you can make your own. The blog owner has a number of photos on her site to give you ideas. She also has a little how-to guide there, but it is pretty self-explanatory, really. You should be able to make your own with both real and fake plants without much effort.
4. Windowfarms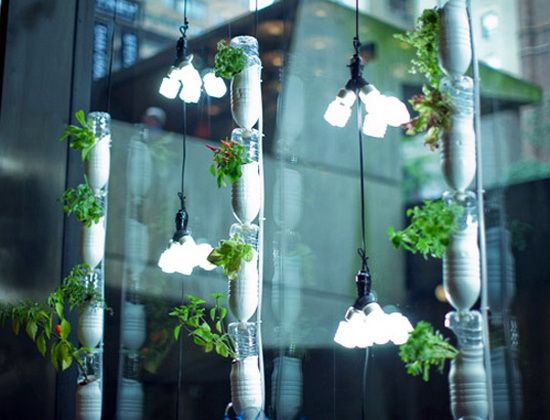 If you want something truly unique and also attractive, you will love these cool windowfarms. They work by creating a beautiful hanging collection of plants that are attached in a kind of chain running downward from the top of the sill. They capture light well, which is their main positive. This particular type is for edible plants, such as herbs.
5. Indoor Succulent Garden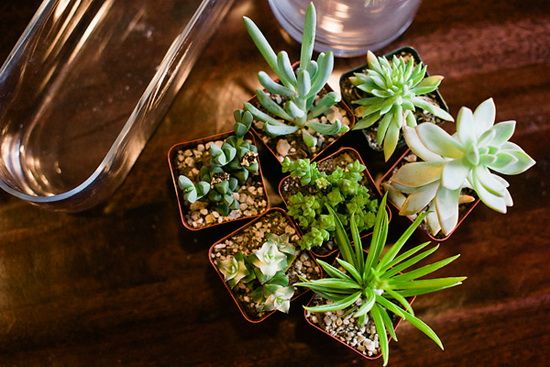 If you are wanting a succulent garden that can easily be maintained indoors, here is a great DIY guide from The Creative Mama. My favorite part is where she put a little plastic dinosaur in with the plants – adorable and a great decoration with a practical purpose.
Conclusion
Gardening is available to anyone, no matter what your climate. All you need are a few DIY projects to help you get started inside before moving outside or not at all. These can be maintained all year round and are very easy to begin. So get started today!